Masters could face rounds of rain as golf tournament gets underway in Augusta
AUGUSTA, Ga. - Many fans and athletes will descend on Augusta for the Masters Tournament for what may become a rainy occasion.
Running from April 6 through April 9, the golf tournament may see wet weather and decreasing temperatures for the majority of the event.
Weather forecast for the Masters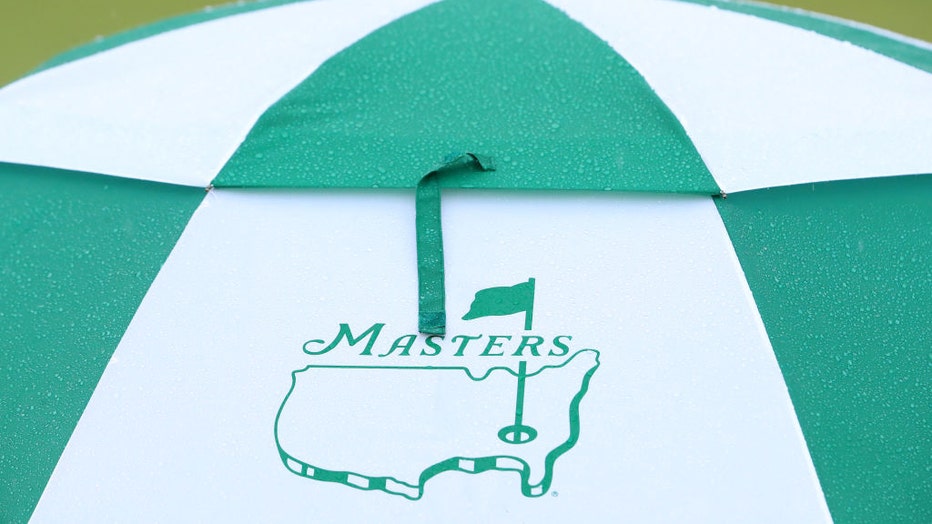 FILE - A detail of an umbrella during a practice round prior to the Masters at Augusta National Golf Club on April 09, 2019, in Augusta, Georgia. (Photo by Andrew Redington/Getty Images)
The tournament in Georgia will kick off with Round 1 on Thursday. Temperatures will reach a high of 85 degrees and a low of 67 degrees. Cloudy skies are in the forecast with a 15% chance of rain.
HOW WEATHER CAN MAKE OR BREAK YOUR GOLF GAME
Round 2 on Friday will see a high of 74 degrees and a low of 49 degrees. The forecast calls for a 69% chance of showers.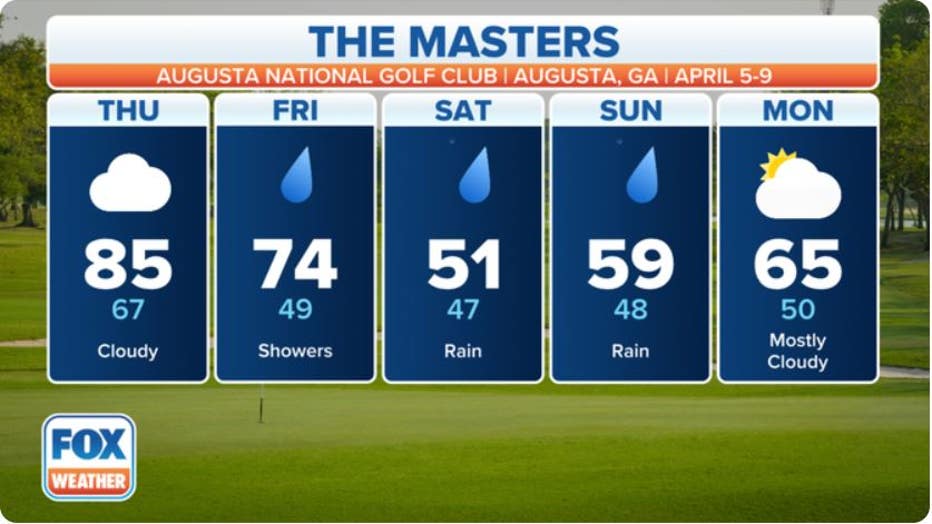 The Masters Daily Forecast. (FOX Forecast Center / FOX Weather)
Round 3 on Saturday will see temperatures continue to drop. The high will only reach 51 degrees, while the low will be around 47 degrees. The chances of rain will increase to 98%.
Temperatures will increase slightly for Round 4 on Sunday. The high will rise to 59 degrees and the low will be at 48 degrees. Chances of rain remain but will drop to 75%.
The weather will improve the day after the tournament ends. Monday's forecast calls for a high of 65 degrees and a low of 50 degrees, along with mostly cloudy skies and an 18% chance of rain.
Rain in Masters history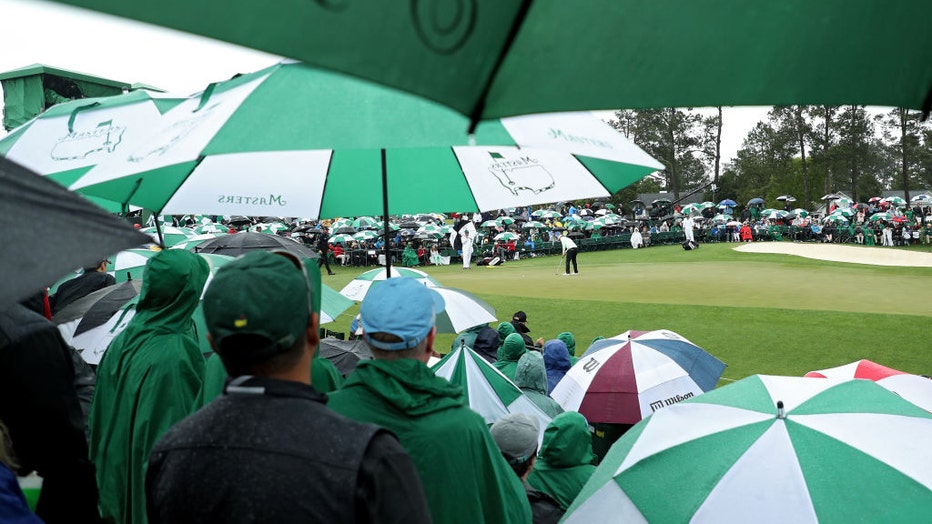 FILE - Fans watch from under umbrellas during the third round of the 2018 Masters Tournament at Augusta National Golf Club on April 7, 2018, in Augusta, Georgia. (Photo by Patrick Smith/Getty Images)
The Masters Tournament is no stranger to wet weather.
For example, tee times during Round 1 in 2022 were delayed by half an hour, due to rain that had fallen overnight and drizzle from that morning, according to the Masters Tournament.
The Augusta Chronicle reported that in 1973, 2.5 inches of rain fell on the course and caused Round 3 to be postponed. This led to a two-tee start the next day, Sunday, and a Monday finish.
The wettest Masters Tournament, however, was the 1936 edition when 3.23 inches fell over the course of the tournament.