Police search for clues after a father was gunned down inside Phoenix apartment
PHOENIX - An Arizona family is grieving after their loved one was shot and killed in broad daylight, and police have no idea who shot him or why.
45-year-old Michael Amarillas was deeply loved.
"He was so loved, he had a family, he loved us all, he was just so loved, so loved," a family member remarked. "He would give you the shirt off his back. He just had a heart of gold."
He loved others deeply in return.
"Michael was a very good man," a loved one said. "A very good man."
A good man taken too soon from the world.
Photo courtesy of the Amarillas family
"There's a big, big piece of us gone, that we can never bring back, because someone decided to do this to him."
Police say on March 15, Amarillas was shot and killed in his apartment at The Resort on 35th near 35th Avenue and US-60 just after 10 in the morning.
"We don't know who this was, we have no clue who did this to him," family said. For the family's safety, they're staying anonymous.
The moments they're remembering the most include the times he spent with his four-year-old daughter Karizma who has down syndrome.
"Oh, Karimza was his world."
His little girl that he absolutely adored.
"He was so loving and patient with her … his everything. He was to take care of her forever, for the rest of her life, that was his baby."
She's left heartbroken, too.
"We know she understands that something is wrong and that her daddy isn't coming home. She's been looking for him, sitting by the door waiting and waiting."
MORE: Man fatally shot inside Phoenix apartment
The family is waiting, hoping, and praying someone out there can help bring closure.
"He didn't deserve this. His kids didn't deserve this, his daughter Karizma didn't deserve this, we didn't deserve this. It's awful."
If you know anything about this crime, you can call Phoenix Police at 602-644-5805, or Silent Witness at 480-WITNESS.
The suspect is described as being between 5'6" to 5'10" and weighing around 200 to 240 pounds. Detectives also believe he's driving a silver Jeep Gladiator, from betweem 2013-2023, with large tires and dark rims. The suspect also appeared to be wearing a white construction helmet.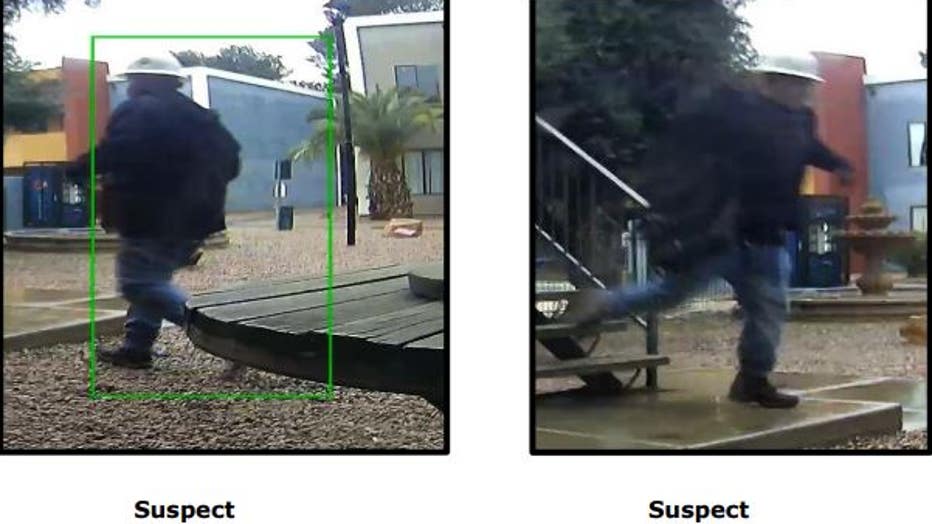 Area of where the crime happened: