'Probably haunted' funeral home; bears' doughnut heist; mullet competition: This week's unusual headlines
From an adorable goat learning to walk, a 'probably haunted' funeral home, to bears staging a doughnut heist, and a mullet competition, there was no shortage of offbeat headlines this week.
1. Adorable rescue goat learns to walk with prosthetic legs - Dr. Martin Kaufmann has countless success stories of successfully fitting pets for prosthetics, but this week's patient was special. Stanley was born without back legs and with Dr. Kaufmann's help, he's doing more than just walking now – he's thriving!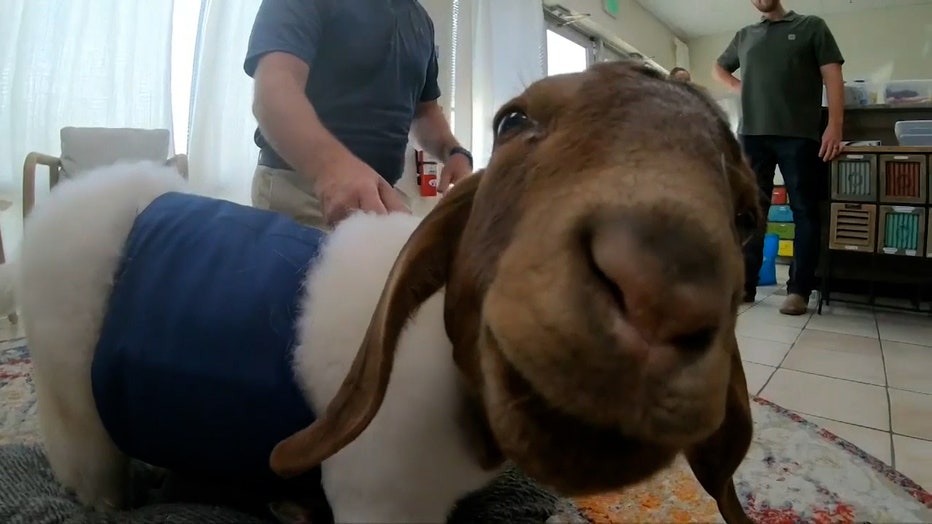 Stanley the rescue goat (KDVR)
2. Remember him? '19th Hole Man' arrested at Phoenix Open competing in mullet competition. The incident went viral in February, but Sean Patrick McConnell is now up to something new, and this time, it most likely won't get him in trouble.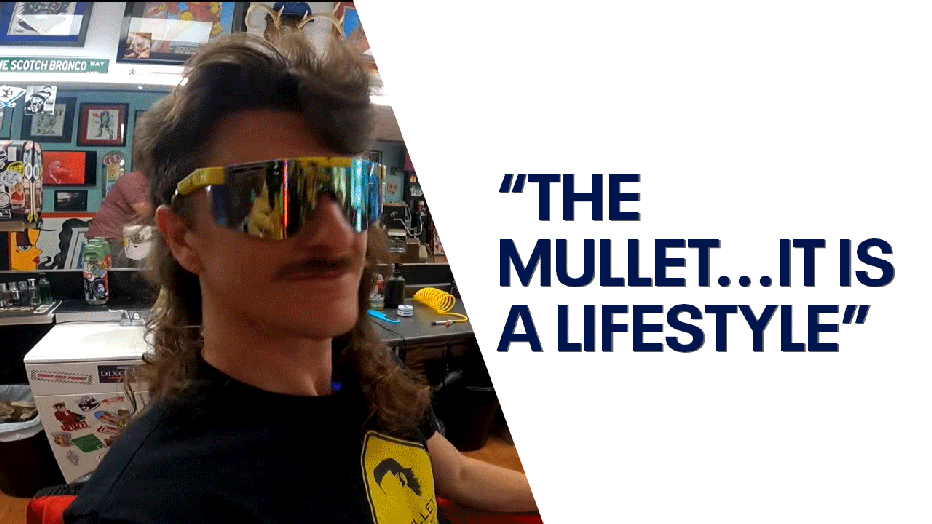 3. Artist ordered to repay museum after submitting blank canvases - Jens Haaning has been ordered to repay a museum after running off with its money upon being commissioned to create a piece of artwork but instead submitted two empty canvases titled "Take the Money and Run."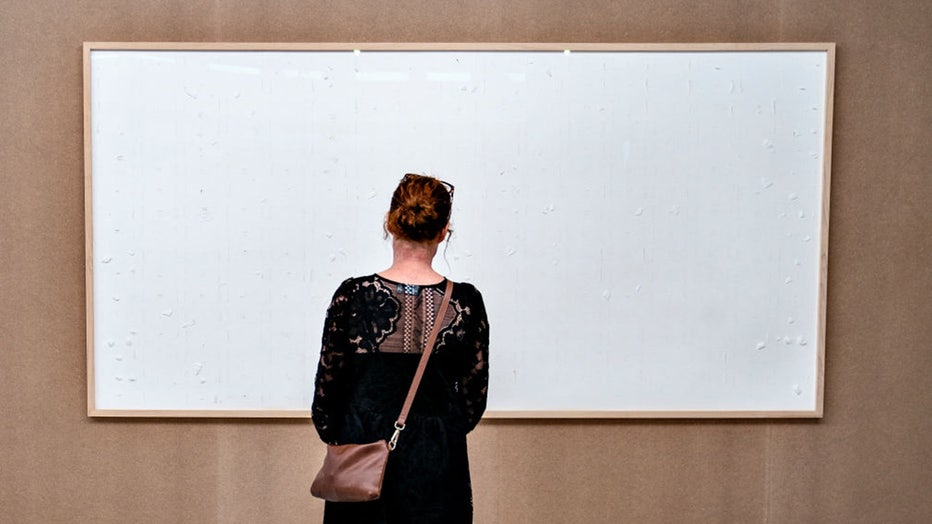 FILE - A woman stands in front of an empty frame hung up at the Kunsten Museum in Aalborg, Denmark, on Sept. 28 2021. (HENNING BAGGER/Ritzau Scanpix/AFP via Getty Images)
4. Woman gets stuck in Michigan outhouse toilet after climbing in to get Apple Watch - Michigan State Police troopers, DNR conservation officers, and emergency workers responded to rescue the woman, who was yelling for help from inside the toilet. They needed to remove the toilet and use a hoist to lift her out.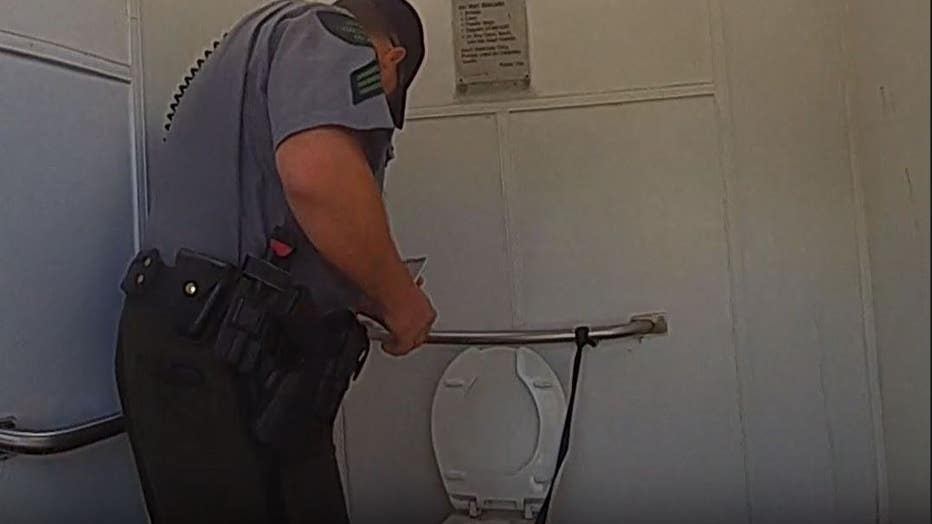 5. Bears steal Krispy Kreme doughnuts from delivery van in Alaska - A group of bears recently staged a doughnut heist on an Alaska military base. Their target? It was a Krispy Kreme doughnut van that was stopped outside a convenience story during its delivery route.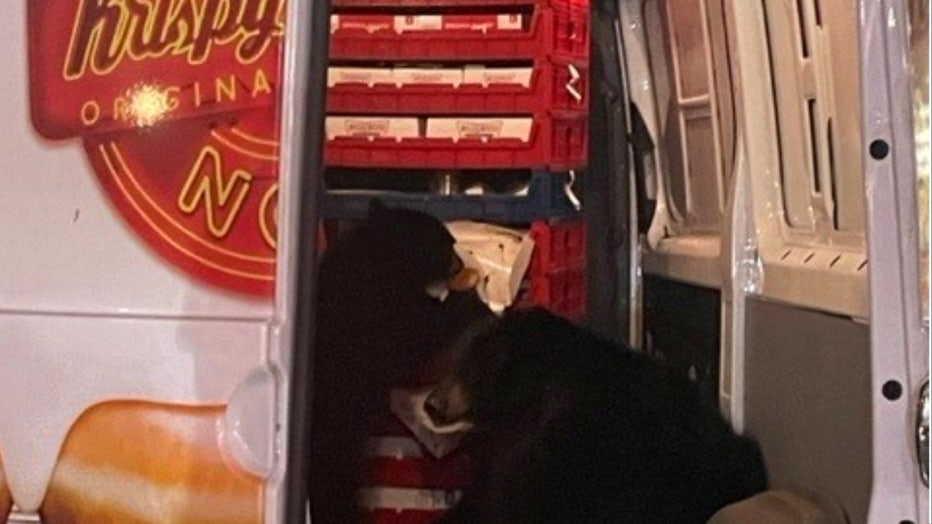 Bears inside Krispy Kreme delivery van. (Credit: Shelly Deano)
6. Utah woman goes viral after bizarre boat crash - McKenzey Hunt was on a tubing trip with her friends when the boat crashed and the propeller left her with broken bones and deep cuts. Her sister shared recovery updates on TikTok, which have gone viral.
7. Colts' Kylen Granson does newborn photo shoot to celebrate first NFL touchdown - Granson didn't get to celebrate on field because it wasn't ruled a touchdown until after review. On Instagram, he posted a series of photos of him cradling a football wrapped in a towel. His girlfriend is also in the photos admiring their newborn pigskin. "After 3yrs of trying… it's finally here," Granson joked on Instagram.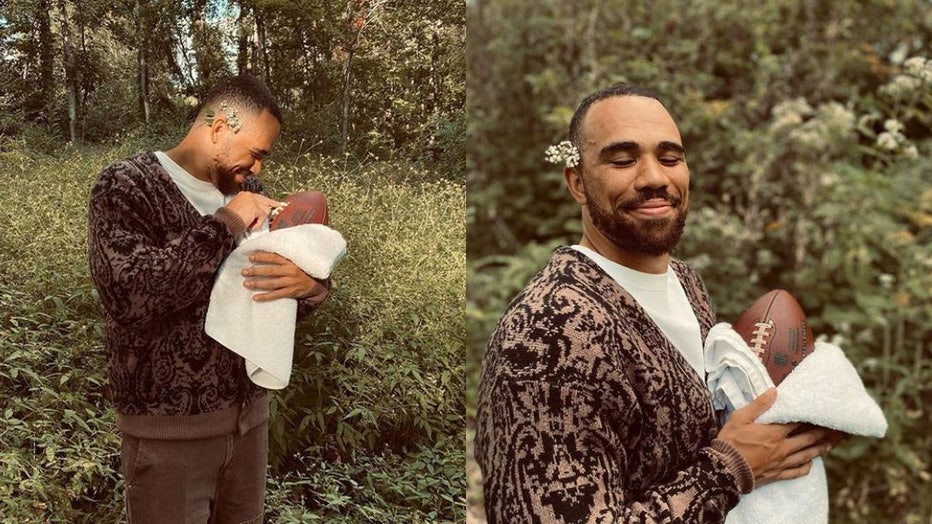 Kylen Gransons hilarious photo shoot (Kyle Granson Instagram)
8. Mother of the bride forgets to change photo captions in daughter's wedding album, leaving family in hysterics - Niki Hunt said her mother went online to create a wedding album as a gift, but when the bride penned the finished album, she began to see her mother had forgotten one key detail: changing the auto filled captions. Hunt said she started flipping through the book and couldn't stop laughing.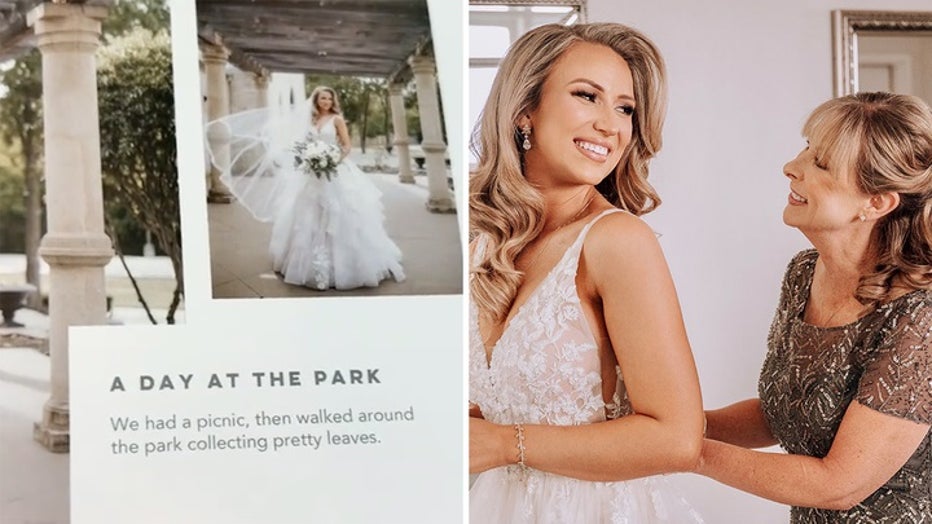 A bride was left in hysterics after her mother forgot to change the autofilled captions on her wedding album. (Mandi Roach Photography)
9. The Oscar Mayer Wienermobile is back - Some names are just the wurst. Just four months after announcing that the hot dog-shaped Wienermobile was changing its name to the Frankmobile, the distinctive wiener on wheels is reverting to the original.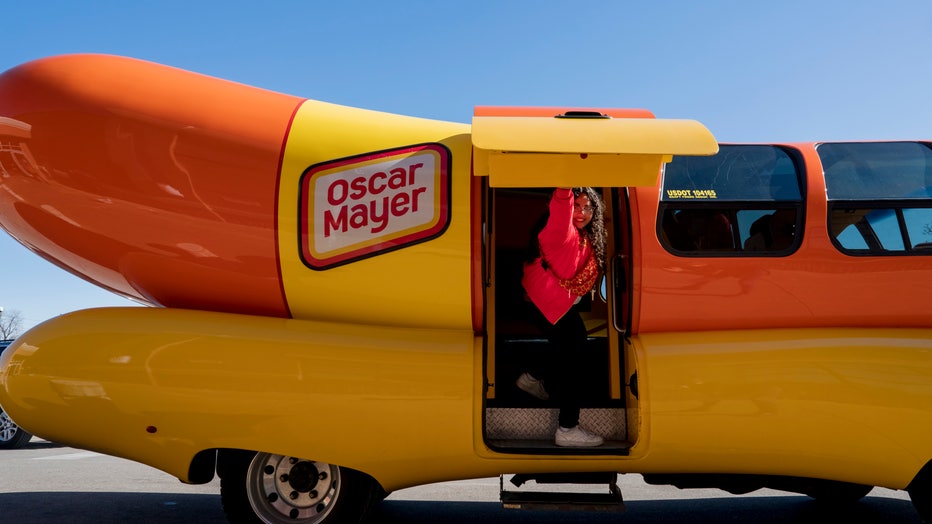 Keila Garza closes the door of the Oscar Mayer Wienermobile at Schnucks grocery store in Florissant, Missouri. (File hoto by Whitney Curtis for The Washington Post via Getty Images)