Watch: Bank burglar lands in recycling bin as police wait with guns drawn
A suspected bank burglar in Ohio thought he would soften his escape by landing in a recycling bin, but video from a police-worn body camera shows he landed himself an arrest – and a lot of embarrassment – instead. 
Huron Police Chief Terry Graham said officers responded to an alarm at a local credit union around 2:15 a.m. on July 26. While searching outside the building, police said they heard noises coming from inside the roof area over the drive-thru. They also found a blue recycling bin placed in the middle of a drive-thru lane – directly under a roof access door, Graham said.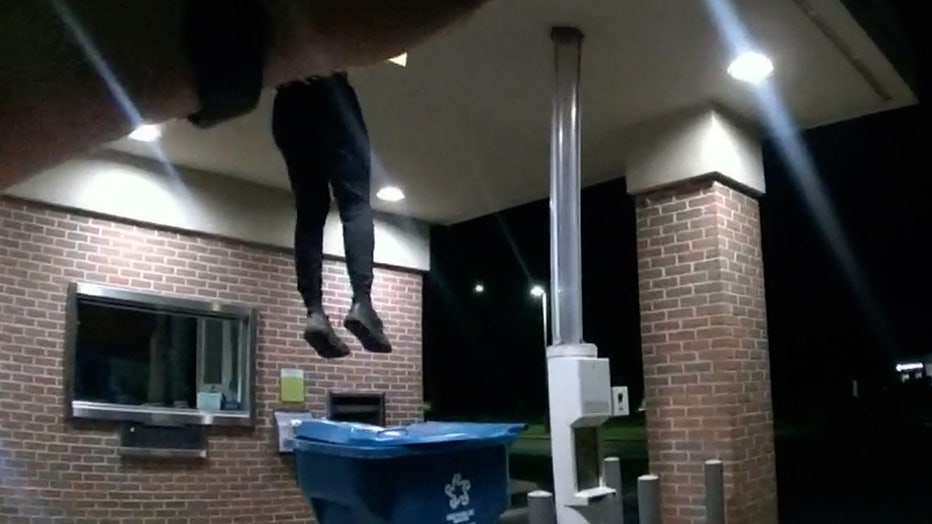 A bank burglars grand escape plan was quickly foiled by police (Huron Police bodycam footage)
As police slowly approached the bin, the access door opened and a black backpack fell to the ground, video shows. 
READ MORE: Ohio police chief arrested in Florida after allegedly assaulting homeless man
Shortly after, a man came through the roof's access door and fell into the recycling bin as officers waited with guns drawn and screamed for him to get on the ground. The exasperated suspect, later identified as 27-year-old Tristan Heidl of Huron, uttered profanities when he realized he was busted.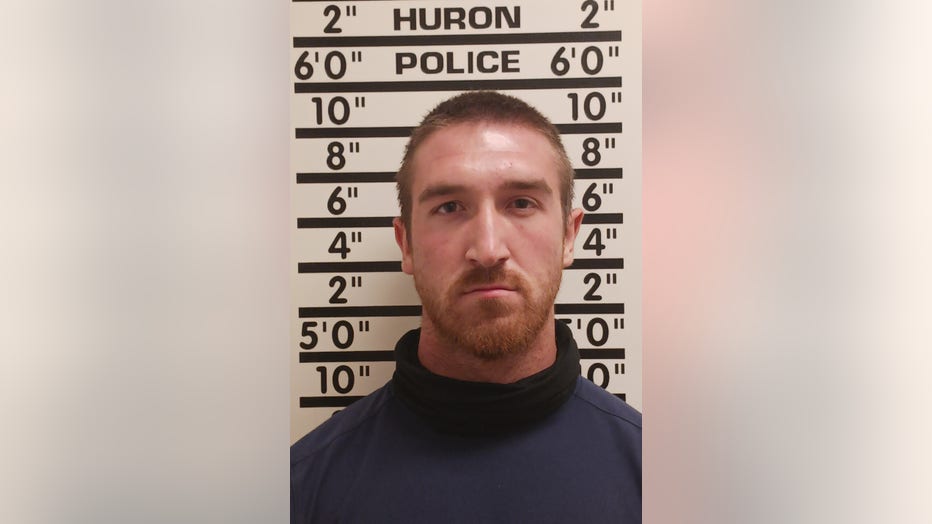 Tristan J. Heidl (Huron Police Department)
Heidl was arrested on charges of breaking and entering, possession of criminal tools and safecracking. He was booked into the Erie County Jail on a $50,000 bond.