Report ranks US states with the longest life expectancy: here's where your state falls
With life expectancy declining in the U.S. for the first time in a century, a new report suggests where you live may also play a role in how long you live.
The study, done by researchers at Life Extension Magazine, largely concludes what we already know: that regular exercise, healthy diet, low stress levels, adequate sleep, spending time outdoors and having strong social relationships all contribute to a longer life. But it's not as "clear-cut" as you may think, researchers said. Other factors — genetics, environment and access to health care — also play a role.
States with the most active populations, healthiest lifestyles and scenic outdoors generally landed near the top of the life expectancy list. Conversely, the 10 states with the lowest life expectancies are also considered the unhealthiest states in the U.S. They're mostly found in the Southeast, researchers said.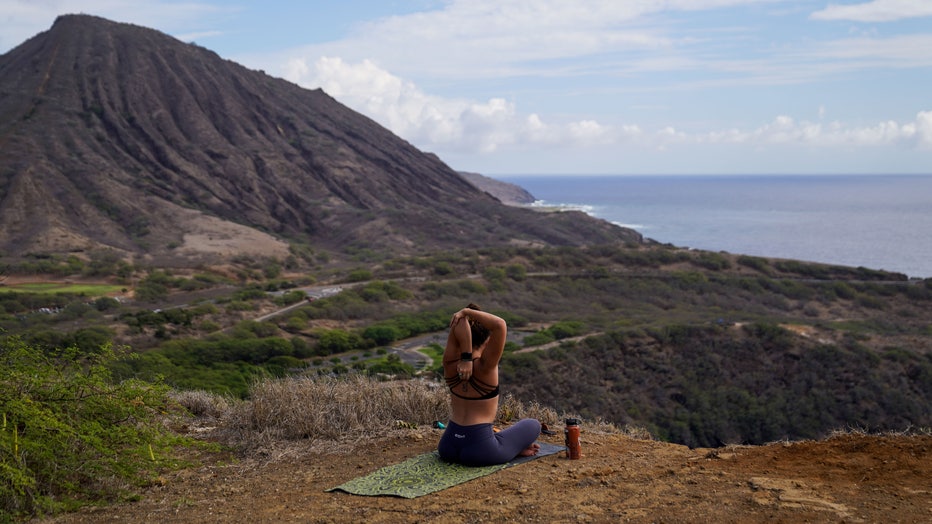 From a hiking trail overlooking Hanauma Bay with Koko Head in the background Jessica Linster, 24, of Kahala, stretches after morning yoga in Hawaii. (Photo by Kent Nishimura/Los Angeles Times via Getty Images)
The "notable" exception is Washington, D.C., where residents are ranked No. 6 for the healthiest lifestyle, but No. 23 for life expectancy. Researchers attribute the exception to racial disparities and high numbers of heart disease, cancer and homicide.
Globally, the United States doesn't even break the top 20 for countries with the highest life expectancies. According to the World Health Organization, the U.S. is ranked 40th, behind countries like Kuwait, Colombia, Estonia and Turkey. 
How researchers ranked states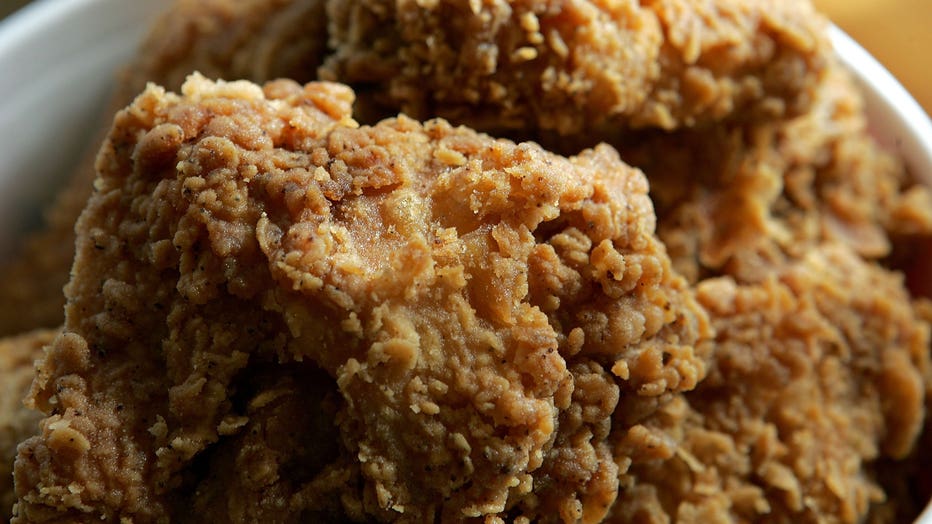 A bucket of KFC Extra Crispy fried chicken(Photo Illustration by Justin Sullivan/Getty Images)
The report's authors looked at eight key metrics to rank states for longevity, meaning the states aren't ranked solely on their life expectancy numbers: 
Longevity: Life expectancy at birth, 2020 (CDC)
Exercise: Share of adults who say they exercise, 2021 (CDC)
Healthy diet: Average of the shares of adults who say they eat fruit and vegetables at least once per day, 2021 (CDC)
Healthy weight: Share of adults at a healthy weight, 2021 (CDC)
Park proximity: Share of the population living within a half-mile of a park or school, 2020 (CDC)
Outdoor recreation spending: Share of state gross domestic product for outdoor recreation, 2021 (BEA)
Sleep quality: Share of adults with insufficient sleep time, pegged at less than seven hours per night, 2020 (CDC)
Stress: Share of adults with anxiety symptoms, Feb. 2023 (CDC)
Social isolation: Share of households with only one person, 2021 (Census)
Best states for longevity
Here's how the states and D.C. ranked for longevity, according to Life Extension Magazine: 
Hawaii: 80.7 years
Minnesota: 79.1 years
Vermont: 78.8 years
Washington: 79.2 years
New Hampshire: 79 years
Utah: 78.6 years
Colorado: 78.3 years
Massachusetts: 79 years
California: 79 years
Oregon: 78.8 years
Idaho: 78.4 years
Wisconsin: 77.7 years
Rhode Island: 78.2 years
Montana: 76.8 years
Connecticut: 78.4 years
New Jersey: 77.5 years
Maine: 77.8 years
New York: 77.7 years
Florida: 77.5 years
Maryland: 76.8 years
Illinois: 76.8 years
Nebraska: 77.7 years
DC: 75.3 years
Alaska: 76.6 years
Virginia: 77.6 years
South Dakota: 76.7 years
Iowa: 77.5 years
North Carolina: 76.1 years
Delaware: 76.7 years
Wyoming: 76.3 years
Pennsylvania: 76.8 years
North Dakota 76.9 years
Arizona: 76.3 years
Kansas: 76.4 years
Michigan: 76 years
Nevada: 76.3 years
Texas: 76.5 years
Georgia: 75.6 years
New Mexico: 74.5 years
Indiana: 75 years
Ohio: 75.3 years
Missouri: 75.1 years
South Carolina: 74.8 years
Tennessee: 73.8 years
Arkansas: 73.8 years
Oklahoma: 74.1 years
Kentucky: 73.5 years
Louisiana: 73.1 years
Alabama: 73.2 years
Mississippi: 71.9 years
West Virginia: 72.8 years
In Vermont, more than 83% of residents exercise regularly and more than 75% of them eat fruits and vegetables daily, researchers said. Nearly 70% of adults in Vermont, Minnesota and Colorado report adequate sleep, while Hawaii, the No. 1 state, spends 4.8% of its GDP on outdoor recreation.
READ MORE: Most Americans don't know their life expectancy; that's a problem in retirement planning
In the states ranked at the bottom – West Virginia, Mississippi, Alabama, Louisiana and Kentucky – adults there are more likely to have anxiety and less likely to exercise and get adequate sleep. 
Tips to live a longer life
Researchers also offered the following advice for improving your life expectancy: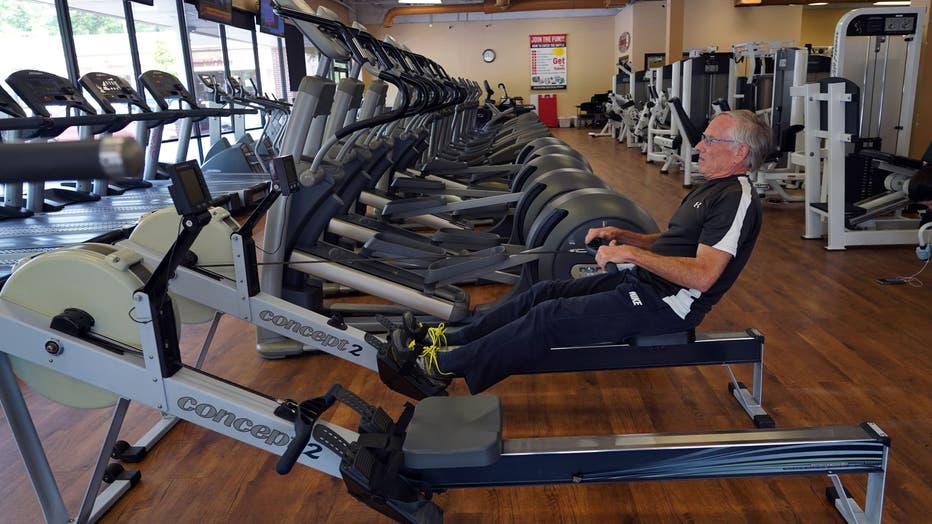 (Photo by TAMI CHAPPELL/AFP via Getty Images)
Spend more time outdoors – if you live in a place with less sunlight and longer winters, health experts say adding Vitamin D supplements to your diet can help.
Eat healthy foods – Eat more fruits, vegetables and lean proteins. Drink alcohol sparingly.
Don't smoke cigarettes – And if you're a current smoker, "now is the time to quit."
Get enough sleep – Aim for at least seven hours of sleep every night. If you have a hard time falling asleep, consider turning off all screens a half-hour before bed.
Reduce your stress levels – Stress can contribute to a number of health problems. If you've got a lot of stress in your life, consider meditation, yoga or other measures to lower your stress.