Teen girl killed in west Phoenix drive-by shooting, police say
PHOENIX - Phoenix police are investigating the deadly shooting of a teenage girl that happened early Sunday morning.
Officers were called to a neighborhood just southwest of 107th Avenue and Camelback Road at around 8 a.m. on Sept. 3 and found 15-year-old GiaGinette Brown with a gunshot wound. She died before she could be taken to the hospital, police said.
Investigators say Brown was in her bed when gunshots hit the home between midnight and 3 a.m.
"At least one of the several bullets that entered the house struck the victim," Sgt. Rob Scherer said. "It is believed that the home was the intended target of the shooting."
If you have any information on the shooting, you're asked to call police at 602-262-6151 or Silent Witness at 480-WITNESS, or 480-TESTIGO for Spanish.
'She was a bright spot in everyone's life'
15-year-old Gia had her whole life ahead of her, but that was taken away from her all too soon.
"She was a bright spot in everyone's life. Anyone she came in contact with she would make your world amazing just from knowing her," said her aunt, Gabby Dancy said.
Family and friends came together Sept. 4 to remember Gia.
"They took a life that this world is going to miss," said her aunt Terri Smith.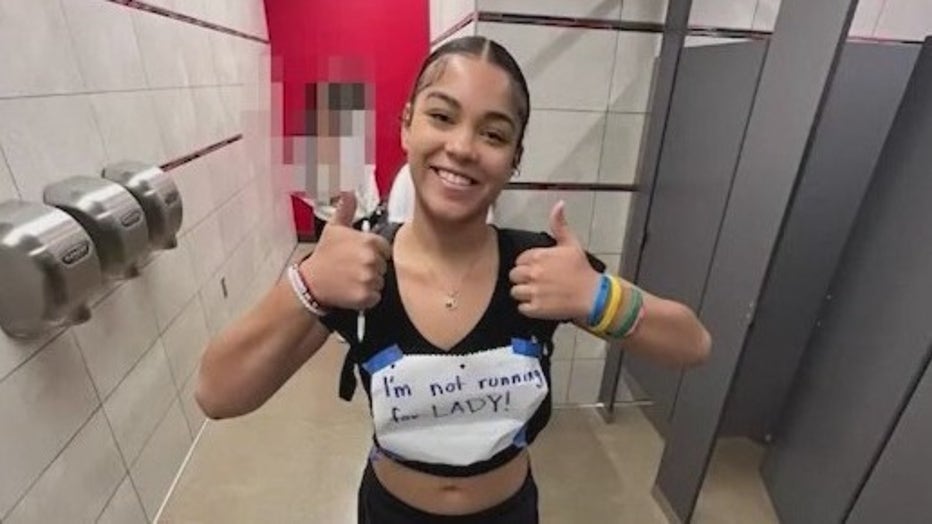 15-year-old GiaGinette Brown
Family says she was loved by many. She was a varsity cheerleader for West Point High School and always worked hard to get good grades.
"She is 15 years old and went to bed in her house, which should be a safe spot in her bed, and in the back of our house, our house was shot up," Smith said.
Phoenix Police are asking for the public's help with tips – big or small.
"Any lead that may seem small or insignificant sometimes those are the ones that turn into the big one that breaks that case," police said.
You can donate to her GoFundMe here.
Neighbors react to teen's shooting death
Neighbors say they heard what sounded like gunshots and some commotion.
Logan Reynolds lives across the street and says he's frustrated with what he calls an uptick in this kind of crime in his neighborhood.
He said he and his brother were hanging out outside when they heard gunshots.
"I'm kinda scared because I'm only 19, don't know what else can happen with the other stuff that's happened around this neighborhood not too long ago, and it's still kind of scary. It's terrifying. I have nieces and nephews who come outside here to play, and it's kind of scary to think something might happen to them," he said.
Robert Porter also heard the gunshots.
"Last night I just heard five gunshots. Pow, pow, pow, pow," he said. "It feels sad, really sad."
Reynolds said it's a scary feeling knowing something like this happened in his community.
"It's still kind of scary. It's terrifying," he said.
Where it happened: