Tucson officers shoot, kill suspect after police chase
TUCSON, Ariz. - A suspect was shot and killed by Tucson officers after a police chase on Friday night. 
Police say they had been looking for a man accused of aggravated assault and prohibited weapons possession. He also reportedly had a warrant for probation violation.
Authorities found his vehicle near Grant Road and Park Avenue, and he reportedly fled as they attempted to arrest him.
"While SWAT officers tried to stop the vehicle, the suspect drove off…leading to a pursuit," police said.
The chase came to an end when the suspect crashed into a car near Campbell and Grant Avenue.
Police say they exchanged gunfire after the suspect pulled out a handgun when officers tried to approach him.
The man was struck and died from his injuries.
A woman in the suspect's car had non-life threatening injuries, and she is being considered as a suspect.
No other injuries were reported. No names were released.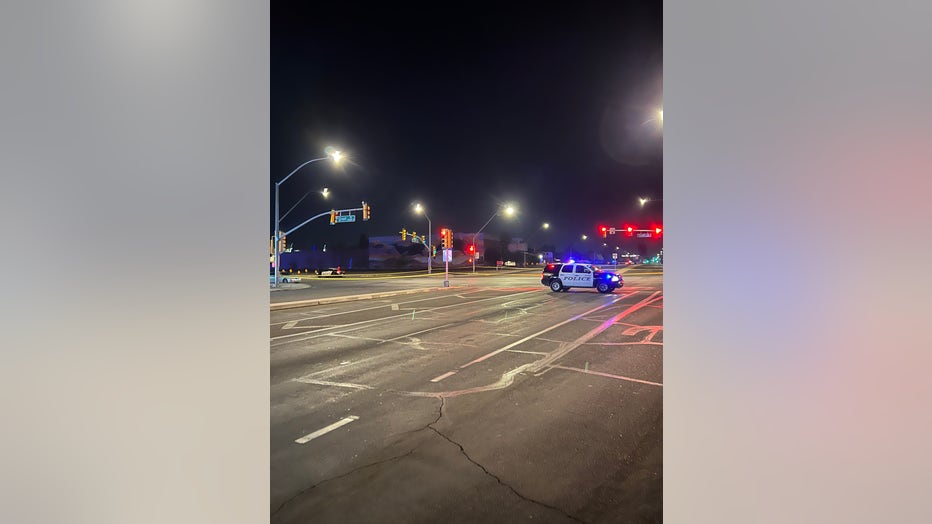 The scene of a police shooting in Tucson
More Arizona headlines