Vet chain promotes AI-powered dog monitor for tracking pets' health, behavior
Banfield Pet Hospital, the nation's largest veterinary clinic chain, is promoting an artificial intelligence-powered dog monitor used for tracking pets' health at select locations.
The device developed by Banfield sister company Whistle Health attaches to a dog's collar and takes 150 measurements of the furry friend's motions every second, and using algorithms, translates their behavior into "in-depth health insights."
Whistle's tool, developed in partnership with vets and data scientists at the Pet Insight Project, can help dog owners determine their pet's caloric intake, build a customized fitness plan, detect skin and allergy problems by tracking scratching patterns and frequency, and even provide a read on the animal's emotional well-being by analyzing real-time data.
WHAT IS ARTIFICIAL INTELLIGENCE (AI)?
On its website, Whistle points to a number of stats that show why its product can be helpful for pet owners, noting that 56% of dogs are considered obese (but 95% of those pet parents don't realize it), 40% have skin and coat issues, and 85% of owners believe their pet has anxiety.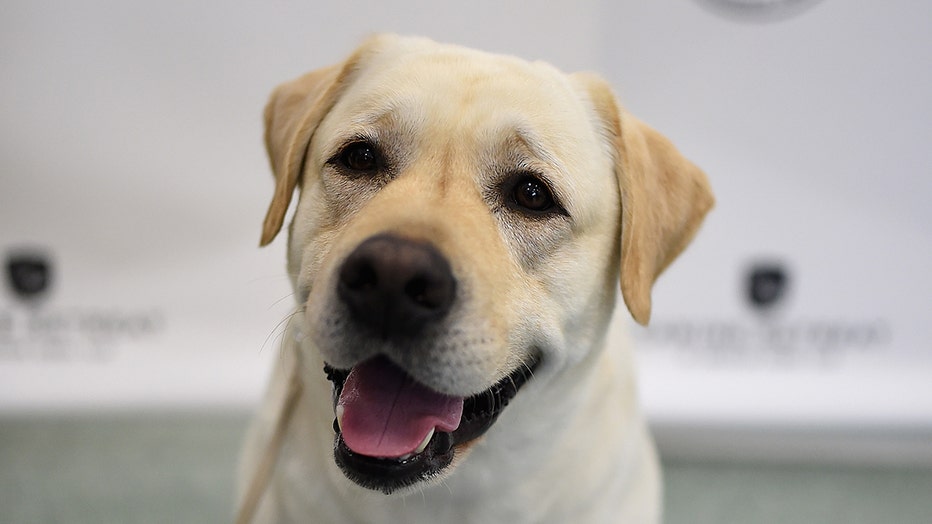 A Labrador Retriever, the number 1 most popular breed of 2016,is shown at The American Kennel Club. (Credit: Jamie McCarthy/Getty Images)
Both Banfield and Whistle are owned by Mars Inc., and their partnership makes sense. Whistle's tracking device is linked to an app through which clients can check in on myriad details relating to their pet's health at any time, and it provides a feature that allows dog owners can ask pet care questions to a licensed veterinarian directly through the app.
AI PETS COULD REPLACE DOGS AND CATS, BUT EXPERT WARNS THAT 'LONG-TERM EFFECTS' ARE UNKNOWN
Banfield is currently offering one Whistle smart device for free to existing clients at its standalone locations only. The Health 2.0 Smart Device is regularly $69 and the app subscription is $40 annually.
RELATED: Comedy Pet Photography contest winners announced: See the funny photos
Whistle also offers an advanced Go Explore 2.0 Smart Tracker at $129, which has additional features that allow dog owners to track a pet's location. The company says 1 in 3 pets go missing in their lifetime.