Here's why there could be pink snow at Yellowstone this summer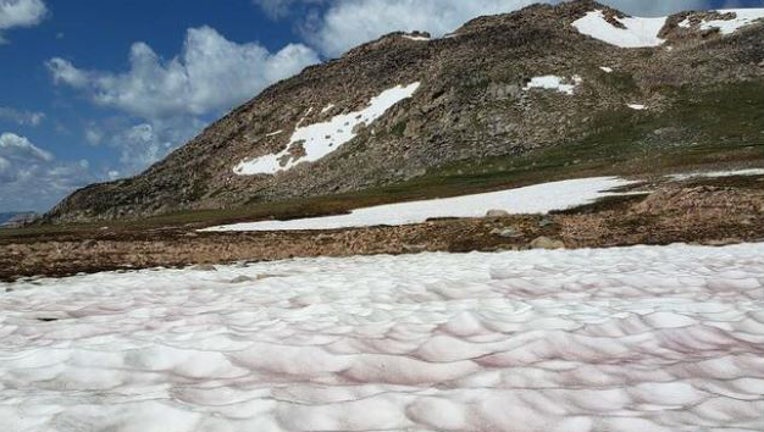 article
If you're looking for an outdoor adventure this summer, Yellowstone National Park may be an option because this could be your chance to see pink snow. 
The bright colors of the snow are produced from snow algae, which are single-celled organisms that adjust in temperatures near freezing, according to a blog post from the U.S. Geological Survey on April 3.  
Cold-adapted microorganisms aren't limited to only pink snow. As the temperature rises, the algae can gather energy from the sun to create pigments that can produce snow in the colors green, orange, brown, or gray, the USGS notes.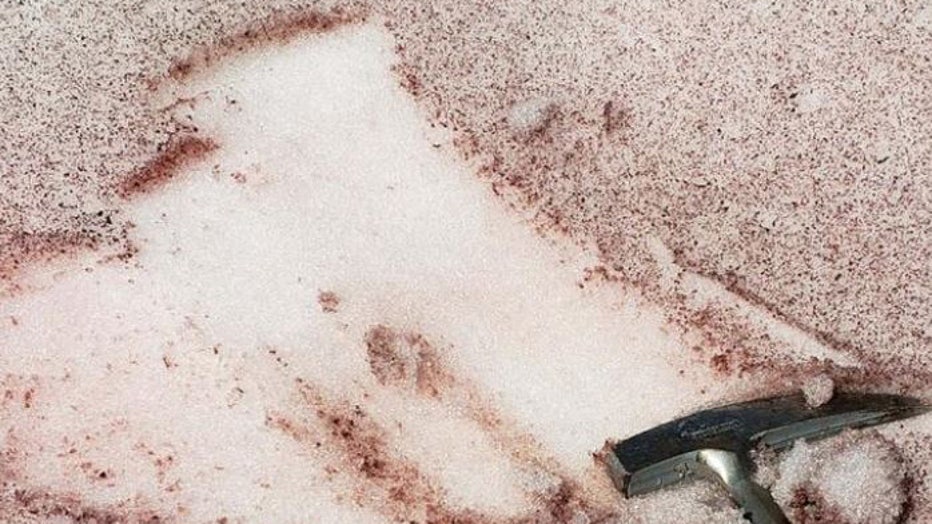 Image of pink snow algae scraped off of the snow surface. (Jeff Having, University of Minnesota)
RELATED: Volunteer shovel brigade clears snowy path to help migrating Yellowstone bison
Patches of pink snow blooms are visible in the Beartooth Mountains at the northeast entrance of Yellowstone National Park, near Silver Gate, Montana.
Usually, the best time to see the different colors of snow is during the spring through the fall on glacier and snow field surfaces, the USGS explains. 
Image of pink snow algae on the upper snowbank and blue-green and orange-brown snow cyanobacteria in the lower portions of the snow patch. (Jeff Having, University of Minnesota)
Other places in Yellowstone National Park where visitors can observe the pink snow include snowfields on Mount Washburn/Dunraven Pass and the remote peaks in the northwest portion of the park extending from the White Peaks to Electric Peak, according to USGS. 
This story was reported from Washington, D.C.