Woman arrested 35 times back in custody after allegedly swinging metal pipe at Phoenix gas station employees
PHOENIX - A woman who has been arrested 35 times in Arizona is back in police custody after a violent confrontation at a Phoenix gas station.
According to court records, Sidonie Thompson, 34, went into a Chevron near 24th Street and Washington on Sept. 16, opened produce, threw it on the ground, and filled up a soda cup. When told she would have to pay, Thompson allegedly yelled, "I am God, and I am the police." She then grabbed a metal pipe out of her purse and swung at employees.
One employee grabbed a baseball bat and held onto it until officers arrived at the gas station.
After she was taken into custody, Thompson allegedly admitted to filling up the cup of soda because she thought it was free.
"She [Thompson] also stated that she did pull out the pipe, and swing it around the store," court documents read.
Thompson was booked into jail and is accused of armed robbery. She had eight warrants out for her arrest when she was taken into custody, court documents said.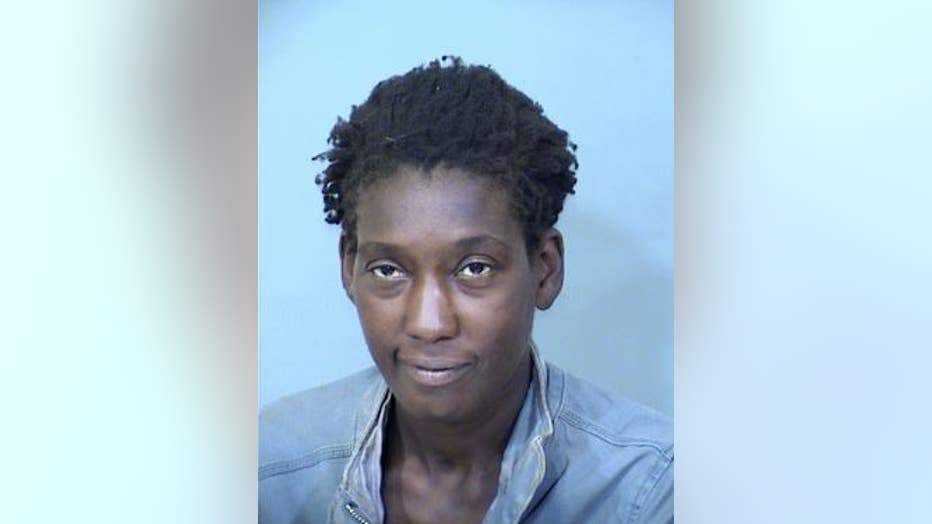 Area where the incident happened: