Young woman killed in Estrella Village home invasion, suspect arrested months later: 'She did not deserve it'
PHOENIX - A suspect has been arrested after a woman was murdered during a home invasion near 83rd Avenue and Broadway Road back in July.
Phoenix police say they visited the Estrella Village home just before 11:30 p.m. on July 13 and found a man with a non-life threatening injury and a woman who had been shot multiple times.
The woman, identified as 19-year-old Destiny Hernandez, died from her injuries. A GoFundMe was set up for her.
"Detectives learned multiple gunshots were fired after suspects forced their way inside a house," police said in a statement. "The suspects took off before police arrived."
Months later, on Dec. 29, police announced that a suspect was arrested on first-degree murder, aggravated assault and burglary charges in connection to Hernandez's death. 
He was identified as 18-year-old Jvion Gadson-Scott.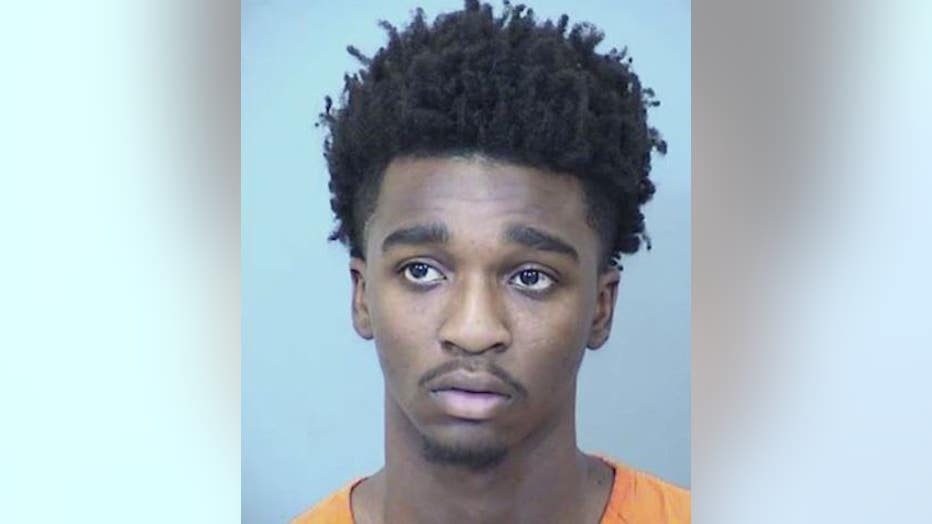 'She had her whole life ahead of her'
"We are missing her so much, and we hope that she finds her light, and she is resting in peace. Her death was very tragic, and she did not deserve it," says Marlene Estrada, the older sister of Destiny.
Loved ones say it was a case of being in the wrong place at the wrong time.
"She was very young she had her whole life ahead of her," Estrada said. She remembers the good times with Destiny, known as Tiny to her family.
She says she was funny, adventurous, and loved to dance.
"She was uplifting others, she cared for everyone, she put everyone before herself, she did the best makeup, pedicures, she did it all for my grandparents, she was the best cook," Estrada said.
Not much information has come out about the investigation so far.
"It's so frustrating and that's really what's killing us right now. We can't seem to come to peace. We don't know nothing yet," she said.
Her family is desperately searching for answers, as they still don't know who was at the house when the shots went off or who fired them.
"We just want the story, that's all we care about right now, is to find out how our baby girl left us and if hopefully, we can help get justice, that's the goal," Estrada said.
More Arizona headlines