Maricopa County Superior Court judge dies after being hit by reported red light runner
PHOENIX - A Maricopa County Superior Court judge has died after she was hit by a car while crossing the street near a Phoenix intersection earlier this week.
The crash happened at about 9:15 a.m. near 56th Street and Camelback Road on Feb. 2, said Sgt. Andy Williams with Phoenix Police.
The victim was taken to a nearby hospital. The driver of the vehicle stayed at the scene after the collision and is cooperating with the investigation.
Police identified the victim as Judge Rosa Mroz with the Maricopa County Superior Court in Arizona. Court officials confirmed her death several days later on Feb. 5.
"Preliminary information indicates the driver of the Hyundai failed to stop for a red traffic signal light," Sgt. Williams said. "We believe she was crossing with the signal appropriately in the crosswalk when she was struck by a vehicle that was eastbound."
According to her bio, Mroz graduated from Arizona State University in 1993. She's been with the superior court since 2004.
"Judge Mroz was a gifted jurist, a dedicated public servant and a true friend," said Maricopa County Superior Court Presiding Judge Joseph Welty in a statement. "The thoughts and prayers of everyone in the Judicial Branch in Maricopa County are with her family at this difficult time." 
She's also held plenty of other positions in the area, working as assistant attorney general, a deputy county attorney and a law clerk with the Arizona Court of Appeals. 
"Rosa was the truest friend and colleague one could have. She was the brightest of lights and an example of the best in all of us," said Maricopa County Superior Court Judge Howard Sukenic.  
Arizona Gov. Doug Ducey has ordered flags to be lowered at half-staff on Monday, Feb. 7 in her honor.
Attorney Dan Barr has known Mroz for about two decades, saying, "She was just a wonderful person. I mean, if you met her outside the court, you would have no idea that she was a judge."
Maricopa County Attorney Allister Adel has worked with her on many occasions throughout her career, and reflects, saying, "She was always going to do the right thing. She was going to follow the law and she was going to be fair and she was going to be compassionate and that was why it was so nice to appear in front of her as a prosecutor."
Alysson Abe has been her friend for more than 30 years, together since their college days. "She was actually in a class ahead of me but at that time she was already a mentor and that was the beginning of our friendship."
Barr believes that where Mroz was struck, was on the route she'd walk many times a week for exercise.
Maricopa County Superior Court Judge Meg Mahoney, colleague and friend of Mroz, says, "Rosa befriended everyone she met in life and treated each one of us as her closest friend. The world has lost a most generous spirit and an extraordinary person."
Secretary of State Katie Hobbs posted on Twitter, in part, "While many knew her as Judge Mroz, I remember her as a scout mom from my son's boy scout troop. Her family was instrumental in his achieving his Eagle Scout rank."
Barr says, "She's really a model of what you would want a judge to be."
Mroz came to America from Taiwan and became a citizen when she turned 18. In a video posted to Facebook, she says the judge who swore her in left a lasting impression that led her to become a lawyer.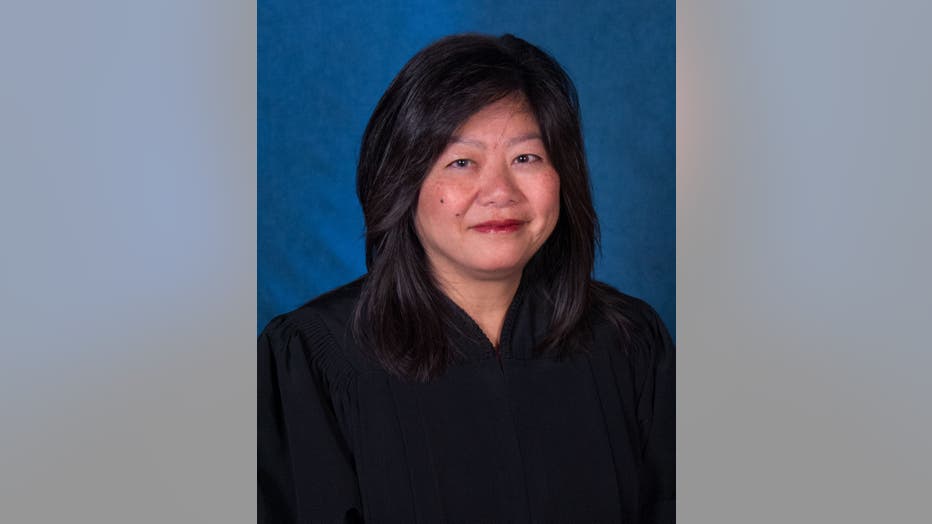 A rise in pedestrian accidents
Williams says it's getting more dangerous for pedestrians in Phoenix. So far this year alone, he says, eight people have been killed while trying to cross the street.
In 2021, 134 pedestrians were struck and killed by drivers.
"It's a tragedy, but it's also an opportunity to educate everyone on the importance of following traffic safety laws," Williams said. Because a split-second decision, like deciding to run a red light, could cost someone their life.
"I know it can seem like a pain when you're running late and you think you can skirt through that yellow light before it turns red, but if you're wrong, you could get a minor traffic violation,or you could kill someone," Williams said.
As for the driver who reportedly ran the red right, that person could be cited for failure to stop for a red light,as well as causing serious injury or death related to a traffic collision. 
More Arizona crime news
Tune in to FOX 10 Phoenix for the latest news:
Get breaking news alerts in the FOX 10 News app. It is FREE! Download for Apple iOS or Android.