2 Arizona veterans, lifelong friends, prepare for honor flight
PHOENIX - Ron Martin and Charles Porter are two Arizona veterans who met in junior high and, after living a lot of life together, are much closer today.
For a brief time, they went their separate ways to serve the country during the Vietnam War. One went to the Army, the other went to join the Navy. 
This week, ahead of Memorial Day, they will travel to Washington, D.C. to honor the lives lost in the war.
Ron and Charles were in the seventh grade when they went to school in Indiana, and they became close friends pretty quickly.
"[Ron] was actually an adopted 7th child of the family, he would come to the house and first thing he had to do was sit down and eat. That was mom's rule," Charles laughed. "So he was considered one of the family after a while."
The pair did everything together. They thought they'd be drafted into the military together, but it didn't quite happen that way.
In 1964, Ron joined the Army. Charles went to the Navy. The former worked as a medic, and the latter was out at sea on the USS Elkhorn AOG 7.
For the first time since they met, they were on different paths.
"We'd go out and get the civilian tankers, we'd get the jet fuel and go pump it to the airport bases,' Charles said.
"We had a landing strip by the hospital and the airplanes came in there every day with guys that had been shot in Vietnam," Ron said. "Some of them were burnt. 80-90 percent of their body."
After two years of service, Ron and Charles left the military, and their friendship picked up right where it left off.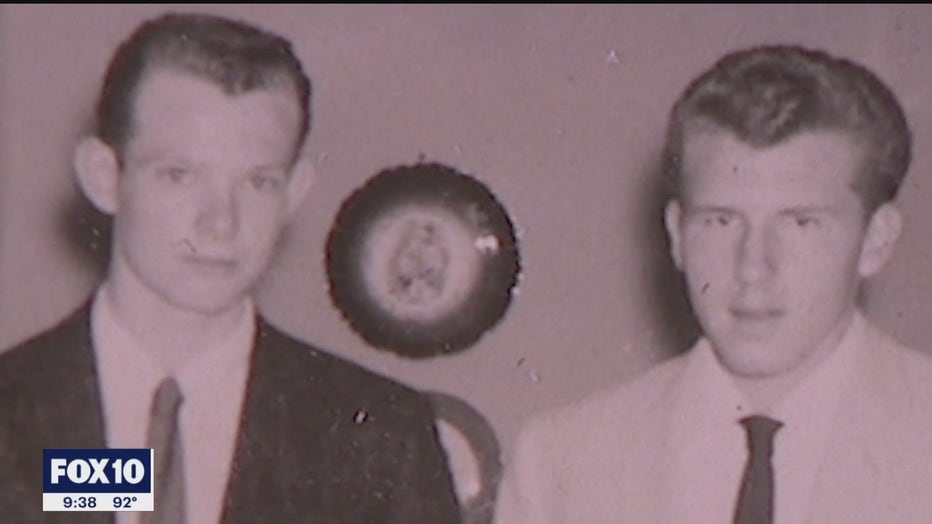 Ron was Charles' best man in his wedding. That same year, Charles was Ron's best man for his wedding.
Both couples adopted children, and both unfortunately lost a child.
They've gone through life's toughest and brightest moments together.
"It's quite a story of how we got together, and how we met girlfriends, got married and here we live happily ever after," said Ron. "It's a fairytale."
Now they're in their early 80s, and these forever friends will embark on a special trip together, one they've waiting for for years.
For the first time, Ron and Charles will travel to D.C. on an honor flight, and to say they feel honored is a major understatement.
"I feel fortunate that we're still around and we're able to do this, and when I get to the Vietnam memorial, I'm going to kneel and say a prayer for all the ones that did not make it and the ones who were injured," said Charles.
"I don't care how tough you are, you still got a heart," said Ron. "And that heart is what keeps you going, and my heart is still with these veterans."