Adderall, Ozempic, other drug shortages have no clear resolution and could exist for years, experts say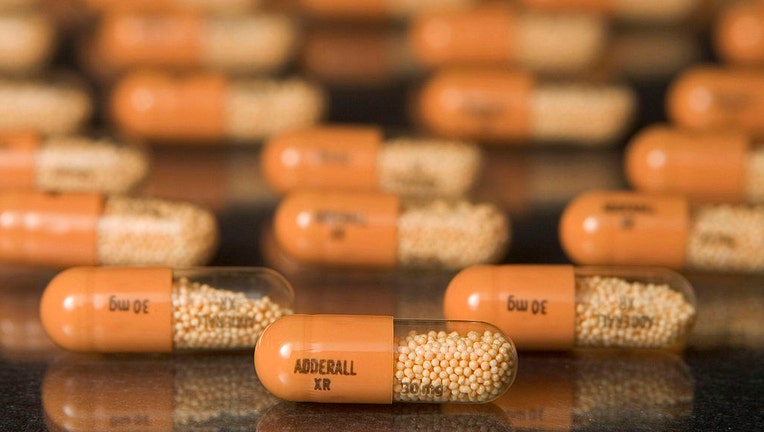 article
A drug shortage in the United States affecting Adderall, Ozempic and more than 300 total meds has no clear resolution, experts say.
Unexpected manufacturing problems, demand spikes, and tightened ingredient supply lines have all contributed to the shortages, which have subsequently caused treatment delays, medication switches and other hassles for doctors and patients.
Through the first three months of the quarter, there were 301 active national drug shortages, according to the University of Utah Drug Information Service. The figure is 49% higher than the 202 shortages recorded in the first three months of 2018.
While many of these prescription drug shortages have existed for years, their availabilities have been squeezed further by the pandemic as tightening supply lines were met with increased demand.
DRUG SHORTAGE SWELLS TO NATIONAL EMERGENCY, FORCING DOCTORS TO FIND NEW WAYS TO TREAT PATIENTS
The U.S. Food and Drug Administration announced last year that Adderall, a medication used to treat Attention-Deficit/Hyperactivity Disorder (ADHD), was facing a shortage due to a manufacturing problem. Other stimulants that treat ADHD were similarly affected.
Shortages have also affected the availability of injectable drugs used in hospitals, such as IV saline and some cancer treatments as the pandemic spurred demand.
These drugs are more than twice as likely as tablets or topical treatments to experience a shortage, according to a recent report written by Sen. Gary Peters, D-Mich., chairman of the Senate Committee on Homeland Security and Governmental Affairs.
WEGOVY, OZEMPIC: THE BARRIERS TO ACCESSING THESE WEIGHT LOSS DRUGS
At the same time, the pandemic and nationally implemented health restrictions forced the closure of health offices and clinics. So, regulators allowed doctors to write prescriptions without first seeing a patient in person — further increasing demand.
For example, prescriptions for Adderall and its generic equivalents jumped at least 20% between February 2020 and the end of last year, according to IQVIA, while supplies were stretched thin.
Ozempic, a treatment for diabetes that is being prescribed for weight loss, is also facing a shortage as prescriptions have doubled since the summer of 2021, according to the health data firm IQVIA. It is widely praised by celebrities and social media personalities.
Pricing was also a contributing factor with some drugs as alternatives were too pricey to be considered by patients.
GOP DOCTOR LAWMAKERS WARN AMOXICILLIN SHORTAGE UNDER BIDEN COULD 'DEVASTATE' HEALTHCARE SYSTEM
Ozempic is a diabetes drug. The same medication, semaglutide, which is sold under the brand name, Wegovy can be more than twice as much as Ozempic.
"They've been having a run on Ozempic because people don't want to spend that much on Wegovy," said Stephen Schondelmeyer, a University of Minnesota College of Pharmacy professor.
Another contributing factor is the generally thin profitability of medications like Adderall and amoxicillin. Companies are not incentivized to make and store large amounts in case a shortage develops, according to University of Utah Health researcher Erin Fox.
"Once a shortage starts with something you make just in time anyway, it's really hard to resolve it unless all the suppliers are back," she said.
Finally, as factories in China and India supply most of the raw materials used in American medicines, international supply lines being squeezed restricted their availabilities.
India, for example, restricted exports of 13 active pharmaceutical ingredients to protect its domestic drug supply early in the COVID-19 pandemic.
GET FOX BUSINESS ON THE GO BY CLICKING HERE
Companies have said they aren't getting enough raw materials to make the drugs, which could help ease the shortages. The federal government argues companies are not using the raw materials they do have.
"There's been a lot of finger-pointing back and forth," Fox said.
These shortages can last years.