Mother, daughter killed in Scottsdale crash: 'So sweet and so kind'
SCOTTSDALE, Ariz. - A mother and daughter were killed in a crash Friday night at a Scottsdale intersection, and police say alcohol was a factor.
According to police, the multi-vehicle crash happened on April 7 at Scottsdale Road and Gold Dust Avenue. 
The victims have only been identified by police as an adult and a juvenile, however family identified the victims as mother and daughter, 47-year-old Jana Diaz and Joy.
"At this time alcohol and speed appear to be a factor," police said.
The driver who caused the crash, 34-year-old Anthony King, was arrested for alleged impairment that night. However, toxicology reports have not confirmed whether he was intoxicated.
A GoFundMe for the victims has been set up and it can be found here.
People brought flowers to the crash site in honor of the mother and daughter.
John Edgley is Jana's uncle and explains what happened before their loved ones were taken from them.
"Everybody was coming over, we were going to hang out and fight about who was going to clean up and love on each other, and hug each other's necks, and that is not going to happen because Jana won't be here, and Joy won't be here," he said.
The family is devastated.
"I was like a father figure in her life," he said.
The two had a very close relationship when she was young. They played video games together for hours on end.
"We beat every game in that time period and eat pizza and argue who would have to go down and get the controllers, to answer the door and get pizza," he remembered.
He says before the crash, Jana and her family were headed to his house to pick up a birthday present for Joy, who just turned 10.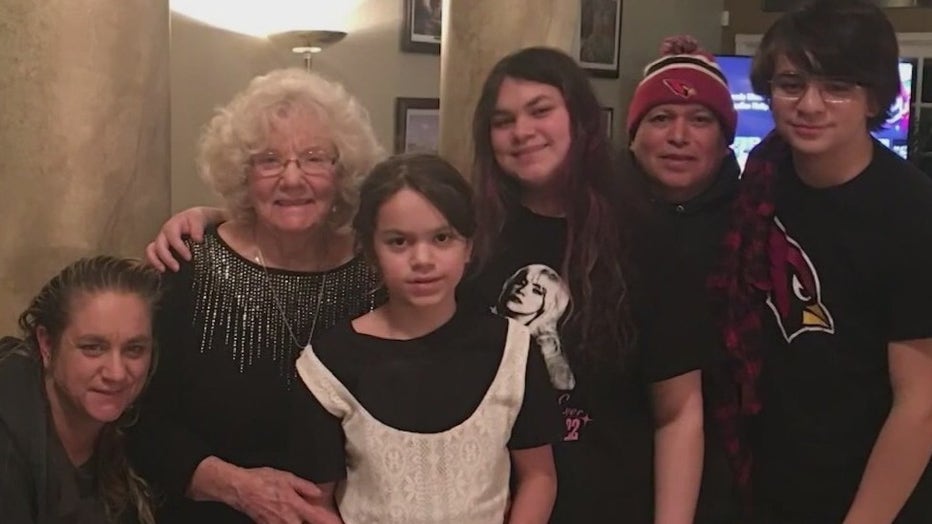 Jana (far left) Joy (middle in white top)
"They were just going to come up and spend time. And uncle got her some pizza and wings like we always did," Edgley said.
He describes the mother of five as smart and fiercely protective.
"Jana was tenacious," he said, and he described Joy as a gentle little girl.
"Joy … she was so sweet, and so kind, and so shy," he said.
Two other family members were in the car, too.
Edgley says Joy's father is hurt, along with his teen son who's in the hospital.
While he's upset and grieving, Edgley says he's leaning into his faith this Easter weekend, giving the person responsible a message.
"We forgive him. That's what we believe in, the power of forgiveness."
Area where the crash happened: