One dead, another injured in Scottsdale 2-car crash, PD says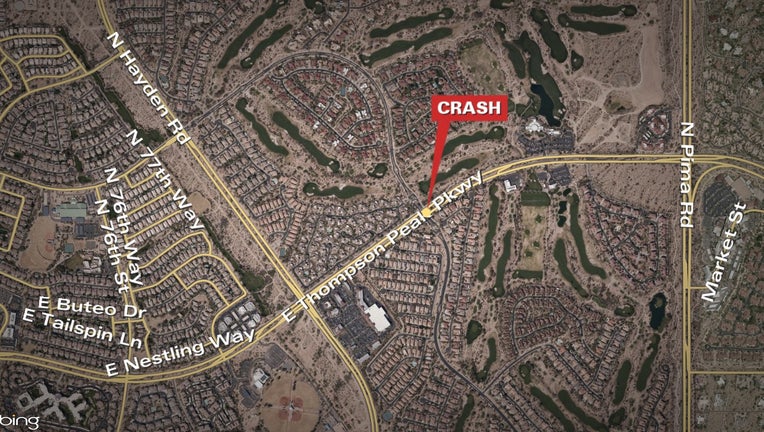 article
SCOTTSDALE, Ariz. - A person died and another was injured in a Scottsdale crash Saturday night, says the police department on Jan. 28.
The crash between two cars happened near Thompson Peak Parkway and Greyhawk Drive just before 6 p.m.
The person who died hasn't been identified and the extent of the other victim's injuries wasn't detailed.
No further information is available.
Related stories: