Weeks later, driver wanted after beloved Phoenix sports bar cook dies in hit-and-run crash
PHOENIX - Police continue to search for a driver in connection to a hit-and-run crash in Phoenix that left a bicyclist dead and his loved ones in mourning.
According to Phoenix Police, 66-year-old Jesus Quintanilla was riding his bicycle in the crosswalk near 32nd Street and Thomas Road just after 11 p.m. on April 2 when he was hit by a car.
Quintanilla was taken to a nearby hospital where he later died.
The vehicle has only been identified as a white sedan.
Nearly a month later, police continued to ask for help finding the suspect driver and released surveillance video of the vehicle involved in the crash.
If you have any information on this incident, you're asked to call Silent Witness at 480-WITNESS, or 480-TESTIGO for Spanish.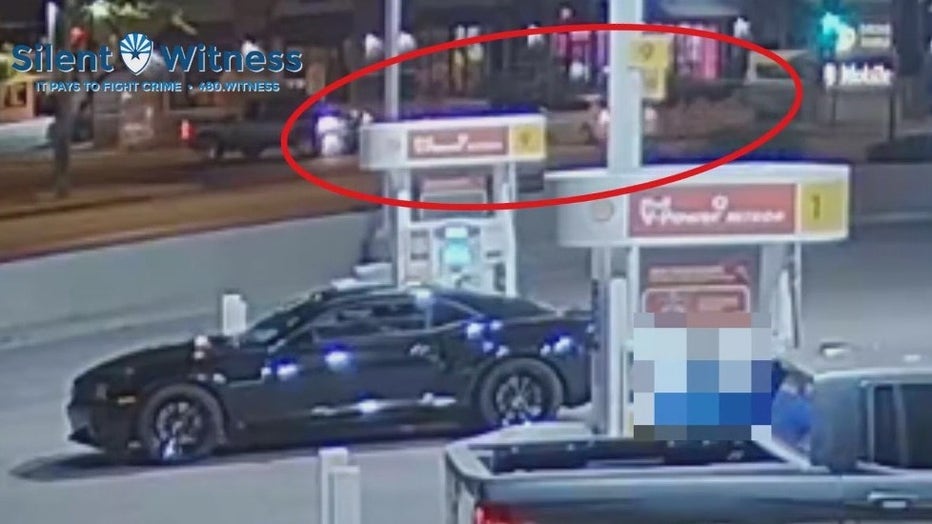 A white sedan (circled in red) was seen on surveillance video. (Silent Witness)
'Heartbroken'
In less than 24 hours after his death, there's a small memorial up with candles and balloons outside Hideaway Lounge Sports Bar and Grill to honor the man that lost his life.
"We loved him. He was our family," Monica Reiser said. Customers that became friends of Quintanilla, affectionately known as "Jessie," are mourning the loss tonight.
"We just hugged and held each other and just talked about different stories about Jessie," said Dianna Kubik, owner of the lounge. She says Jessie had been working for her for about six years.
"Everybody is heartbroken," she said. "It's been a really rough day for all of us."
The cook was known for having a smile plastered to his face, and customers say he didn't have a mean bone in his body.
More Arizona crime news
Tune in to FOX 10 Phoenix for the latest news: