'I want them to pay': Family seeks justice after father shot, killed at west Phoenix QuikTrip
PHOENIX - A family is looking for answers after a father of four was shot and killed in west Phoenix, and police say two men are wanted in connection to the incident.
According to Phoenix Police, officers responded to a shooting at a QT at noon on April 2 near 75th Avenue and Indian School Road and found a 39-year-old man who had been shot.
The victim was taken to hospital where he later died. He was identified as Rene Sanchez.
The family says Sanchez was out shopping with his daughters when he got a call to meet someone.
"He brought them home, and then he left, and we never heard from him," said Shirley Reigle, the victim's mother-in-law.
On April 4, police released a video of a possible suspect in this case, saying the department is working diligently to find the two men responsible for the homicide.
The suspect who is pictured is described by police as a Hispanic male, and he was seen buying items at the QuikTrip that afternoon and fleeing the shooting scene on a bicycle. He was wearing a white tank-style jersey with the word "HUSTLER" on the front.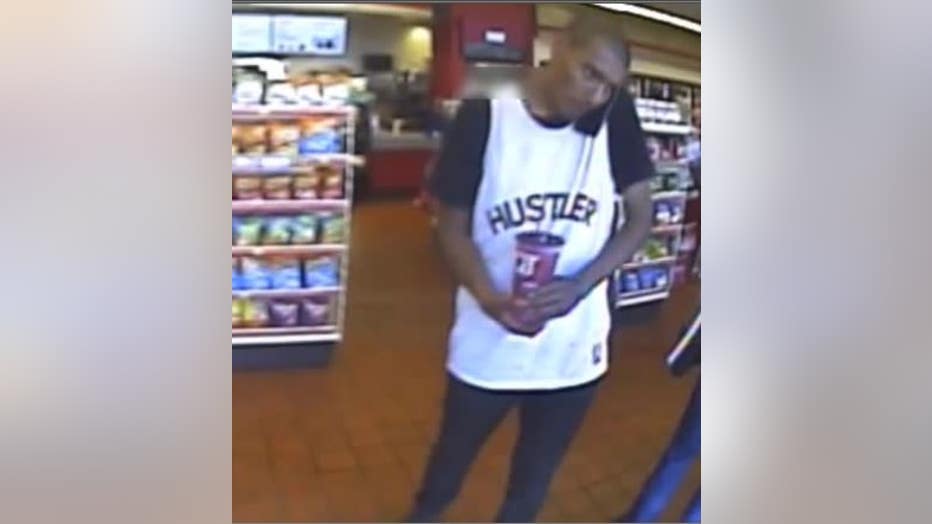 The second possible suspect, not pictured, goes by the nickname, "Slow Motion," and is described as a Black male.
If you have any information on this incident, you're asked to call police at 602-262-6151 or call Silent Witness at 480-WITNESS, or 480-TESTIGO for Spanish.
'Kids without a father'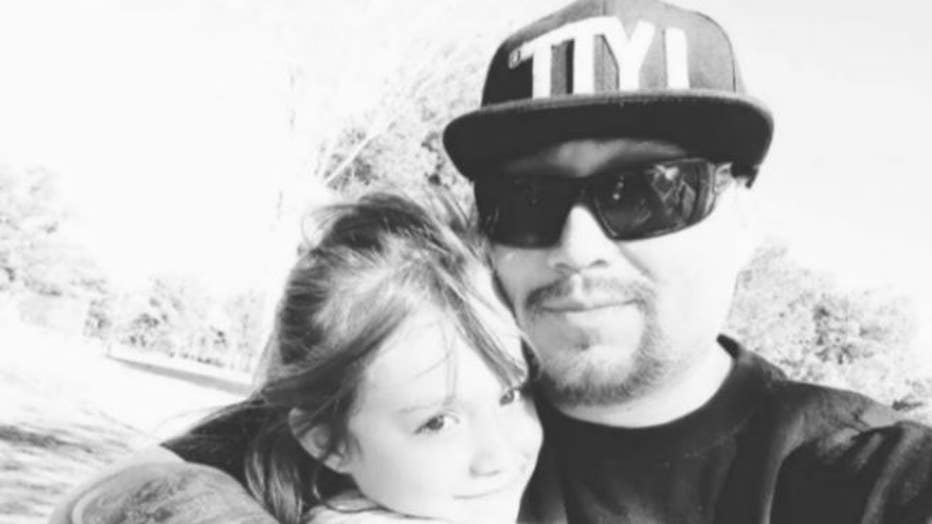 "I want the person caught, I want them to pay for what they've done to these children," said mother-in-law Shirley Reigle.
Rene Sanchez, who leaves behind four kids, was extra close with his oldest daughter.
"She's really suffering, she'd talk to her father 5-6 times a day, all the time when he was at work," Reigle said.
According to the family, the children's mother is in prison. They're staying with their grandparents, and are missing their father.
"To take somebody's life like that, leave these kids without a father, that's just not right," said Michael Slowik, a grandparent of the children.
Support the family's GoFundMe: https://gofund.me/1aedf47c
More Arizona crime news
Tune in to FOX 10 Phoenix for the latest news: