Bride's father stops wedding so stepdad can walk her down the aisle, too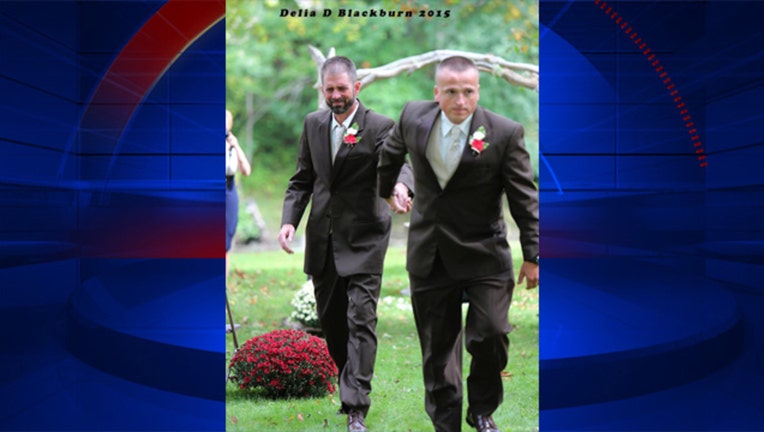 article
(WJBK) - When wedding photos go viral it's usually because of an epic romantic gesture or some embarrassing accident. However, in the case of Ohio newlyweds Jeremy and Brittany Peck, the pair's wedding has attracted attention due to something her father did.
Todd Bachman stopping his march down the aisle with Brittany to grab the hand of her stepfather, Todd Cendrosky, so they could both experience the procession and the moment of giving Brittany away.
Grab tissues... because you will need it as you look through these pictures. Todd Bachman, father of the bride, brought...
The moment was captured by photographer Delia D. Blackburn. She shared the photos on Facebook, which have been liked more than one million times and shared more than 400,000 times. In addition, it's become a hit on Imgur.
"NOT A DRY EYE at the ceremony..including me!" Blackburn said. "Families are what we make them...make it about your kids and not your ego."
Click here if you cannot see the photos above.