Family of Arizona teen who died after taking fentanyl-laced pill decries sentence received by drug dealer
PHOENIX - The family of a 16-year-old who died because of fentanyl has received a measure of justice, after the fentanyl dealer learned his punishment in a federal court in Downtown Phoenix.
Michael Allen Fox was sentenced to six years in prison for not only for the distribution of fentanyl, but also for causing 16-year-old Hannah Pairrett's death, after she took fentanyl-laced pills.
Hannah's family may have gotten their day in court, but they don't feel like this is justice.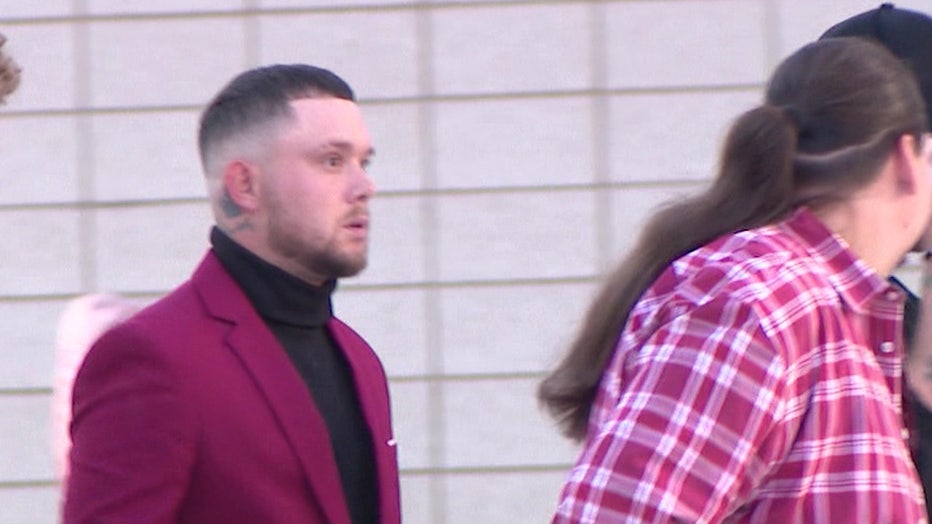 Michael Allen Fox (left, in red suit)
"[Hannah's] never coming back, and he gets to see his family again in six years," said Hannah's mother, Danya Pairrett Ayers. "I think under any circumstances, if you're given fentanyl, it's poison, and I think murder should be brought on the table."
"I'm happy that he's being held accountable for what he did, but it's definitely not enough," said Hannah's sister.
The Pairrett family was surrounded by other families who lost loved ones to fentanyl at Fox's sentencing.
"It's hard to get justice in these cases," said one supporter of the Pairrett family. "I never got justice for my son, and I know a lot of the other parents have not gotten justice. So the little that he got, it's better than nothing. It's better than what we all got."
"After this, I just want to fight even harder for other people now because it's not a fair sentence at all," said Pairrett Ayers. "I don't want to see that happen to someone else, especially after 4.5 years of fighting for this."