Father-and-son bonding turns Arizona teen into pinball prodigy
PHOENIX - Pinball is typically a game for an older crowd. However, with arcades making a comeback, more are getting exposed to the beloved classic.
Meet 14-year-old Devereaux Pearson, who goes by Dev.
"The depth of the game to a lot of people who aren't into pinball, they don't understand the complexity and the rules," Dev said.
A couple of years ago, Dev and his dad, Eric Pearson, went to an arcade in Gilbert to play.
"We decided, 'hey, let's give it a shot. For a week straight, let's just play pinball and see if we like it,'" Eric said. "We did, and that was about 2.5 years ago, and we've been hooked ever since."
Soon, Eric and Dev realized that the teenager was really good.
Dev, who attends a charter school called BASIS Ahwatukee, is ranked internationally and holds the top spot in Arizona for pinball players younger than 18. In one tournament, Dev got third out of about 80 adults.
Dev does play sports, so he is not sure how long he'll continue playing pinball competitively. For now, however, he and his dad are enjoying the ride.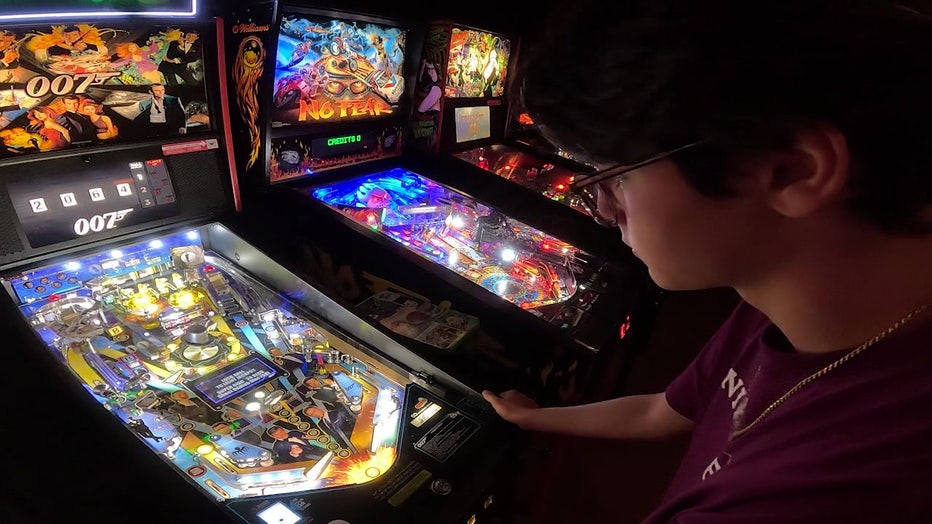 Deveraux "Dev" Pearson playing pinball.
"It was cool, really fun," Dev said.
"It makes me really proud to have my son be able to perform at a high level," Eric said. "It's a great thing that we share. I feel fortunate and lucky to be able to share it with my son.
Dev said you must practice a lot, and study every game to figure out the cause and effect of each game, so you can get the most points.