High School band director in Alabama tasered after refusing to stop performance, police say
A high school band director in Birmingham, Alabama was tasered by police last week after officials said his band refused to stop playing music following the end of a football game. 
The incident, which occurred on September 14, followed a game between Jackson-Olin High School and Minor High School at the Jackson-Olin field.
The Birmingham Police Department (BPD) told local media outlets that both bands were continuing to play as they were trying to clear the stadium. The Jackson-Olin band stopped playing on request, but the Minor High band did not and continued to play for at least 18 minutes after the football game had ended.
Bodycam footage, released by police, shows Minor's band director arguing with police and telling them to "get out of my face," before being restrained and tasered.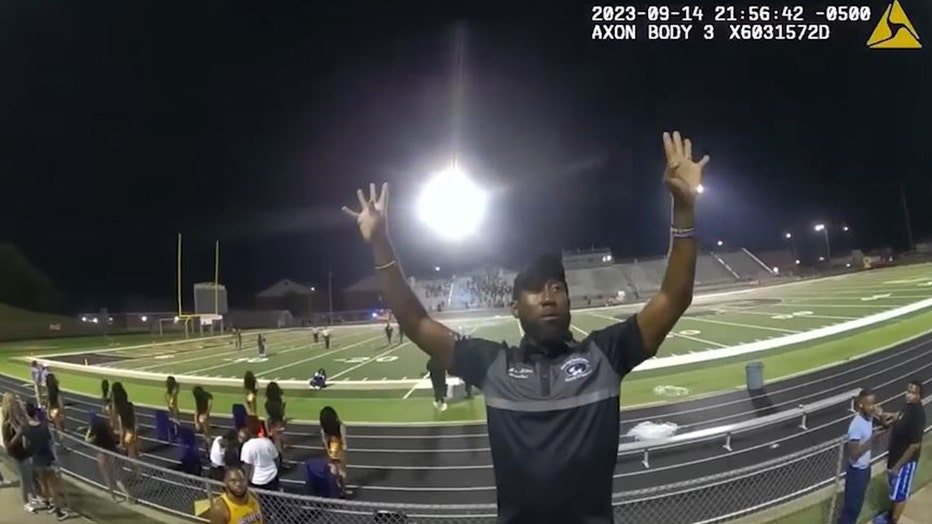 Bodycam footage (Credit: Birmingham Police Department via Storyful)
According to officials, Birmingham Fire and Rescue personnel treated the band director at the scene and officers transported him to a local hospital, which is standard BPD protocol after this type of incident. 
The band director was then transported to Birmingham City Jail. Police said he was charged with disorderly conduct, harassment and resisting arrest.
RELATED: Violent crimes spark fear across U.S.
BPD also said the incident was under internal investigation.
This story was reported from Los Angeles. Storyful contributed.