Italian patriarch crushed under cheese wheel avalanche, grieving family rushes to salvage supply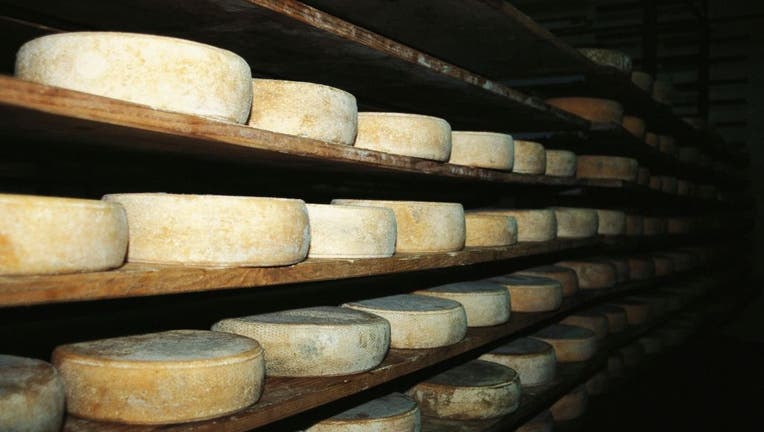 article
An Italian cheese maker died this week after thousands of cheese wheels fell and crushed him in his warehouse. 
Giacomo Chiapparini, 74, was checking over his stock Sunday night when a shelf buckled, dropping as many as 15,000 wheels of cheese on him in an avalanche. Each wheel weighed as much as 84 pounds, the BBC reported. 
Firefighters responded after neighbors reported a sound "like thunder" from the warehouse. The search for Chiapparini took 12 hours before authorities located his body. 
The firefighters told the AFP that they determined Chiapparini used a machine to rotate and clean the cheese wheels, which may have disturbed the shelf. An investigation will determine the full story of how the collapse occurred, but a local official believed the machine must have malfunctioned.
TWO DEAD AS ITALIAN CREWS RESCUE DOZENS OF MIGRANTS FROM MULTIPLE SHIPWRECKS OFF COUNTRY'S SOUTHERN COAST
The Chiapparini warehouse in Lombardy contained 25,000 wheels of Grana Padano, a hard cheese similar to Parmesan. The economic damage totaled around $7.7 million in losses.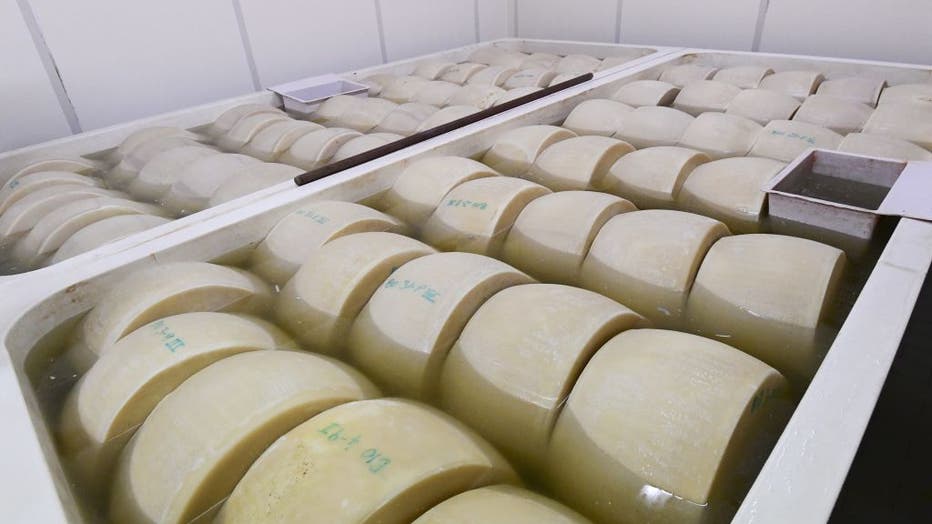 Parmesan cheese wheels are pictured during the elaboration process before sending them to the refinement, on September 10, 2019 at the Iris organic agriculture farm in Lesignano de Bagni, near Parma. (Photo by Miguel MEDINA / AFP) (Photo by MIGUEL ME
As if the loss of the family patriarch was not enough to grapple with, the family has to race to preserve what they can of their remaining stock. 
MAFIA BOSS IN HIDING BUSTED AFTER HE'S SPOTTED CELEBRATING SOCCER TEAM WIN
The cheese wheels have to remain in a climate-controlled warehouse, and the summer weather is enough to spoil the remaining supply if they are not moved quick enough. 
"The family, his wife Angela and two children, cannot understand what happened," Bortolo Ghislotti, president of the local agricultural district, told Italian outlet Il Giorno. "But now we are looking for some colleague willing to keep all the wheels… which otherwise would have to be thrown out."
Ghislotti compared the damage to what happened to "the king of cheeses" following an earthquake in the Emilia-Romagna region of Italy in 2012. The earthquake damaged the warehouses of the Parmigiano-Reggiano consortium, which held 360,000 wheels of cheese costing over $200 million.
CLICK HERE TO GET THE FOX NEWS APP 
Chiappriani had helped out the consortium at that time, taking 10,000 of the wheels to conserve them and limit the already catastrophic losses. 
The Chiappriani family has produced their Grana Padano cheese since 2006, the New York Post reported. A neighbor told reporters that Chiappriani himself worked night and day to help support his family, including his wife, children and grandchildren, who have survived him. 
Read more of this story from FOX News.