Child's body found in search for 2-year-old boy believed to be missing toddler, police say
EAST POINT, Ga. - The search for a 2-year-old East Point boy who has been missing for a week after his father reported him kidnapped may have come to a tragic end.
On Wednesday, East Point police said they found the body of a child at the East Point transfer station on South Martin Street. They said they suspected the body to be that of J'Asiah Mitchell.
Investigators believe the body had been out in the elements for several days. They're now waiting for a forensic pathologist to identify the body.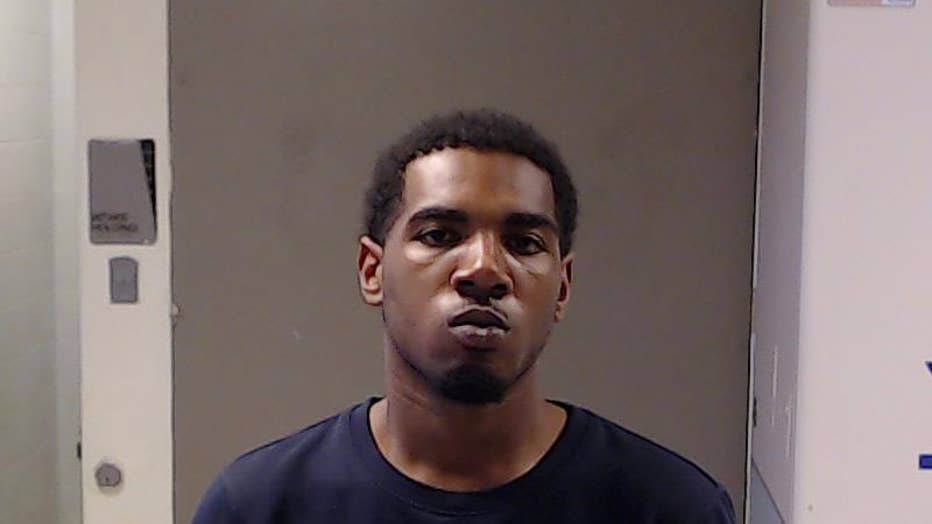 Officers and members of the community have been searching for Mitchell since the night of Aug. 16 when his father, 23-year-old Artavious North told police the boy was kidnapped at the Aspen Woods Apartments on Flat Shoals Road. He claimed a group of armed robbers cut him off as he was leaving the apartment complex and took the child.
Police have since taken North in custody on charges of lying to police. They said they had reason to believe the toddler had not been kidnapped. They told FOX 5's Deidra Dukes he is considered a person of interest in the boy's disappearance.
"I will tell you, several of his family members who are very forthcoming have tried to talk to him, and they are pleading with him, 'Tell the truth'," said East Point Chief Shawn Buchanan. "I will tell you that his family is just as concerned about the child as the mother's family. It's just that he is not being cooperative."
Over the weekend, authorities drained a pond near the apartment complex where North and his girlfriend lived, but did not find anything.
POLICE BEGIN TO DRAIN LAKE NEAR APARTMENT COMPLEX WHERE 2-YEAR-OLD DEKALB BOY WENT MISSING
J'Asiah Mitchell (Supplied)
This week, Mitchell's mother and her family announced a GoFundMe to raise money to search for the toddler. They told Dukes they doubted North's story the night he called the boy's mother claiming he had been taken.
"We want to pay for helicopters, whatever we need to do to search for J'Asiah," Leriesa Mitchell, the child's maternal grandmother said. "Ground-wise, air-wise, drones, state-to-state. Whatever we need to do to look for my grandchild."
Officials have not said whether North will face additional charges in connection with the boy's death.