2 men fatally shot inside cars in Phoenix in 2 separate murder investigations
PHOENIX - Phoenix police are investigating two incidents where two men were found shot inside of cars on Wednesday night.
West Phoenix shooting
In the first case, 21-year-old Carlos Valdez was found shot to death in a car on the side of the road on Jan. 12, the Phoenix Police Department said.
Family members said the shooting happened after Valdez bought food and went back to a parking lot near 71st Avenue and Indian School Road.
Valdez was found dead by police just after 7 p.m.
As the investigation into the shooting continues, Valdez's family is devastated.
"They took away a good son, a brother, a father to his children, and the man he was to his girlfriend," said Valdez's mother, Veronica Flores. "They don't know. They just don't know. They took away the most valuable thing to us."
"He's not a problematic person," said the victim's girlfriend, Destiny Chavez. "He would go to work and come home to us."
Destiny said Carlos meant everything to her and their two little girls. Destiny said Carlos had just returned home from work, bringing in food for the family. However, as he got back in his car to find parking, Destiny said minutes turned into at least half an hour.
"Finally, I was, like, 'Oh,' like something's wrong," Destiny recounted. "I went to go look for him, and then that's when I see all the cops outside."
Destiny said her boyfriend did his best as a young father to provide for their two-year-old and one-year-old daughters.
"He's never left us. He's always been there with us. He worked hard and we were so young. I got pregnant and I was 17, but he never gave up on us," said Destiny.
Carlos' family is pleading for witnesses to come forward with information.
Anyone with information is asked to contact Silent Witness at 480-WITNESS.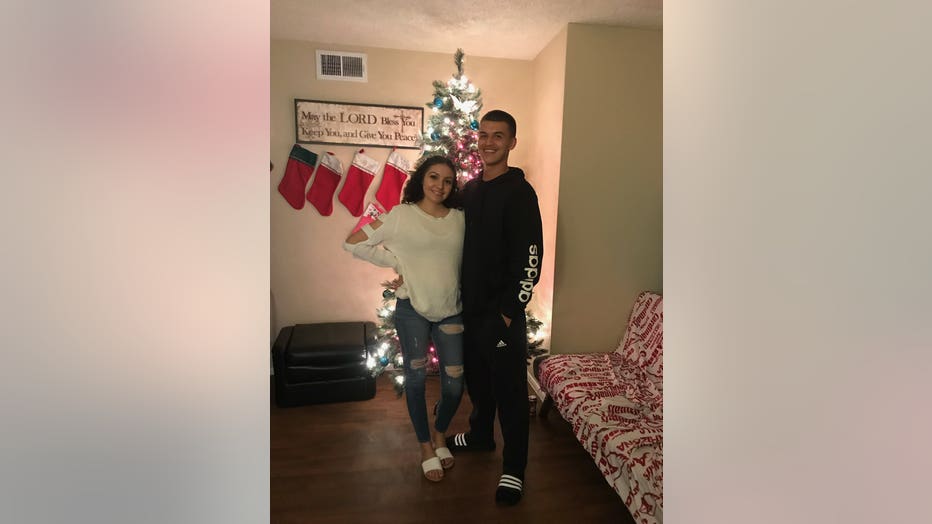 Carlos Valdez, 21, was found shot to death inside a car in west Phoenix on the night of Jan. 12 (Credit: Destiny Chavez)
North Phoenix shooting
In the second case, officers responded to a call of a person "bleeding inside of a vehicle" near 28th Drive and Peoria Avenue.
First responders took the man to the hospital, where he later died. His identity was not released.
"Preliminary information indicates the injury was a gunshot wound," police said.
Detectives are still trying to figure out what led up to the shooting.
Related Stories:
Tune in to FOX 10 Phoenix for the latest news: