MCSO: Missing child from south Phoenix found safe, father detained
PHOENIX - The Maricopa County Sheriff's Office says a toddler who was reportedly kidnapped near 71st Avenue and Roeser Road on Thursday, Feb. 11 by her father has been found safe less than 24 hours later.
Tyler Garbett has been detained after being found with his two-year-old Aurora Petrin on Feb. 12.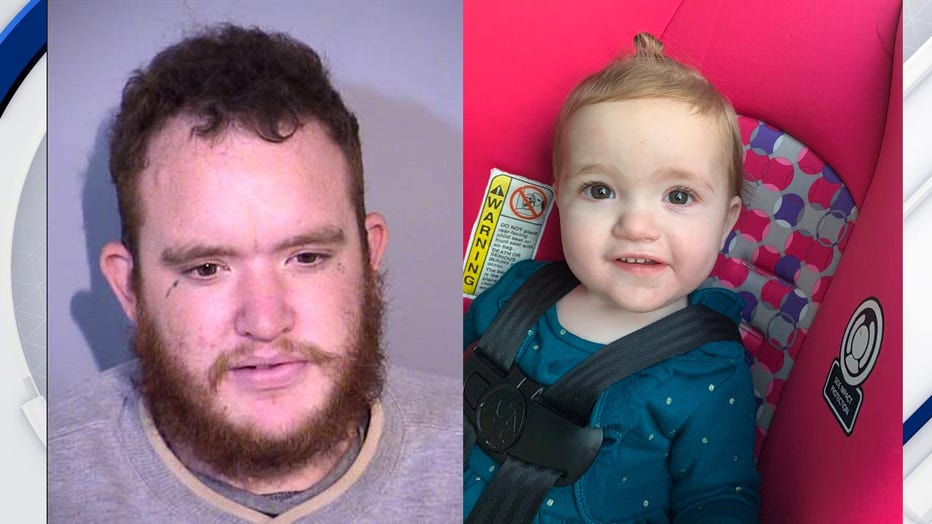 Tyler Garbett and Aurora Petrin
Deputies say Garbett and Petrin, the toddler, were driving with the mother when she allowed Garbett to drive the vehicle for a short distance. The family stopped near 71st Avenue and Roeser Road to check their mail.
When the mother left the vehicle, deputies say Garbett took off with Aurora in the back seat.
The next day, Phoenix Police reportedly responded to a hit-and-run crash on Feb. 12 involving a car that matched Garbett's vehicle description. When officers approached the car, Garbett tried to run away from the scene with the baby in his arms, officials said. He was quickly caught and arrested.
The suspect's brother, who was also in the car at the time, was detained but has since been released.
Garbett faces custodial interference charges and is being held on a no bond status in jail.
In this case, the Maricopa County Sheriff's Office said it never requested for the Department of Public Safety to issue an AMBER Alert because it didn't meet the necessary criteria.
Deputies say Aurora was not in "imminent danger" despite her father's criminal record. The criteria for issuing an alert says a custody dispute must not be the sole reason for an alert.
Authorities also want the public to know their tips are appreciated in reuniting these children with their families.
This is the second child abduction case this week in the Valley. The first case happened on Tuesday when police say a mother was putting her 10-month-old baby in her car when the father, without custody rights, stole the car with the child inside.
The mother died from her injures trying to stop the reported kidnapping. The child was found safe and the father is in jail after an AMBER Alert was issued.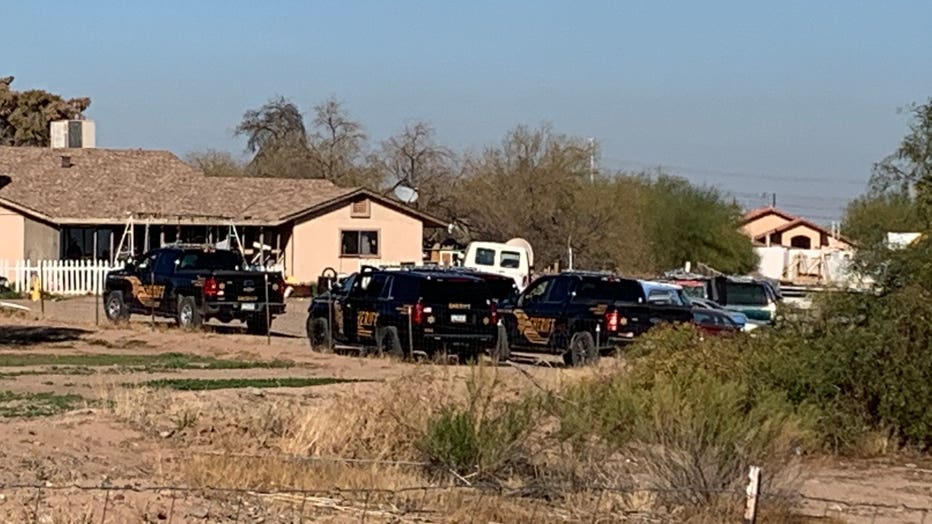 Authorities outside of a home near 68th Avenue and Roeser
Get breaking news alerts in the FREE FOX 10 News app. Download for Apple iOS or Android.