MCSO: More victims of North Phoenix sexual assaults coming forward; cases date back to 1990s
PHOENIX - Officials with MCSO are holding a news conference to provide updates to the ongoing investigation into a man who was arrested in connection with various sexual assault incidents involving women in the Northwest Phoenix area.
FOX 10 first reported on the arrest of 51-year-old Robert Incorvaia, who reportedly self-identified with the alias "Rob the Rapist," in August 2020. At the time, investigators say an investigation into the alleged rape incidents began in late February 2020.
"The victims range in age and share common factors of unstable housing, mental illness and limited resources," read a portion of a statement released in August.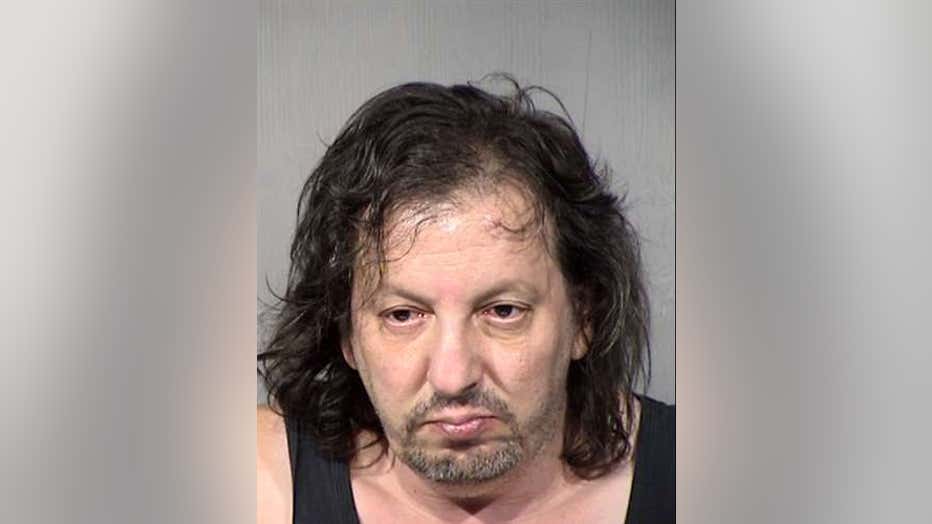 Robert Incorvaia (Photo Courtesy: Maricopa County Sheriff's Office)
Investigators accuse Incorvaia of luring the victims by offer of shelter, resources, and the opportunity to shower. Once he lured the victim and brought them to his home, the suspect would physically and sexually assault them.
During the news conference, where officials also announced the arrest of a man in connection with a separate, unrelated criminal case, Maricopa County Sheriff Paul Penzone said there are now 12 victims who are identified including at least one minor, and there are other potential victims who have yet to come forward.
"He is truly targeting and victimizing what is one of the most vulnerable populations in our society," said Sheriff Penzoe. "He's offering them things that are appealing. He's offering them shelter, sometimes food, drugs or money."
The incidents, according to Sheriff Penzone, are now believed to have gone back to as early as 1990. Investigators say once Incorvaia got these women home, he would allegedly abuse them physically and sexually.
Investigators say Incorvaia would then simply drop them back off where he found them, which they say was usually near 19th Avenue in North Phoenix.
"Whether self-esteem, other factors, he knows that that population is less likely to come forward to work with law enforcement to report the crime itself," said Sheriff Penzone.
"Some are very afraid of police or the sheriff's office, and we've had to kind of overcome that, making sure if they have active warrants, we're not here about their warrants," said Lieutenant Dimitri Gonzalez.
Incorvaia, investigators say, has been getting away with this for decades, most of his victims unwilling to come forward.
Sheriff Penzone said Incorvaia is now accused of 20 counts of sexual assault, along with multiple counts of alleged aggravated assault, kidnapping, and sexual exploitation.
For the latest local news, download the FOX 10 News app.