MCSO: Man arrested, accused of luring vulnerable women to New River area and then sexually assault them
PHOENIX - Officials with the Maricopa County Sheriff's Office say a man is under arrest in connection with various sexual assault incidents involving women in the Northwest Phoenix area.
Maricopa County Sheriff Paul Penzone announced the arrest during a news conference held on the afternoon of August 6. In a statement released after the news conference, the suspect was identified as 51-year-old Robert Incorvaia, who reportedly self-identified with the alias "Rob the Rapist."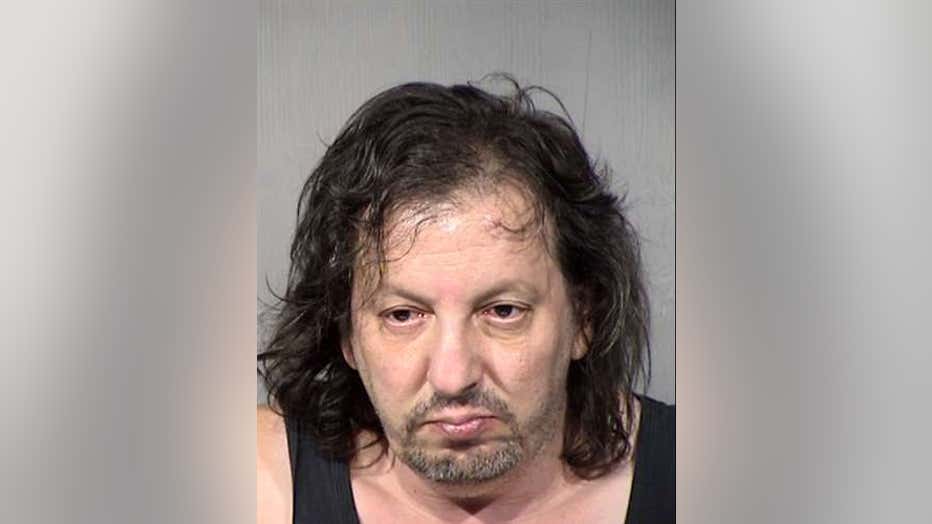 Robert Incorvaia (Photo Courtesy: Maricopa County Sheriff's Office)
Investigators say an investigation began in late February 2020, and four victims have come forward, with one coming forward in late July of 2020.
"The victims range in age and share common factors of unstable housing, mental illness and limited resources," read a portion of the statement.
According to officials with MCSO, the case involved allegations of sexual abuse and physical abuse that began in an area of Northwest Phoenix, and then carried out in the New River area.
Investigators say Incorvaia would lure the victims by offer of shelter, resources, and the opportunity to shower. Once he lured the victim and brought them to his home, the suspect would physically and sexually assault them.
"In some cases, the victims were then bound and physically assaulted before being released," read a portion of the statement. Officials with MCSO also noted that there were other victims and unsolved cases that feature descriptions of similar circumstances, as well as similar suspect descriptions.
"The Maricopa County Sheriff's Office, Phoenix Police Department, and the Glendale Police Department are working collaboratively to determine other potential unknown and unsolved cases," read a portion of the statement.
Officials with MCSO say a search warrant was served by detectives on two of Incorvaia's homes, and his vehicle was also seized. Incorvaia, meanwhile, has been booked into the 4th Avenue Jail accused of sexual assault and kidnapping.
On August 7, Phoenix Police officials say they believe Incorvaia is connected to three more cases involving sexual assault and kidnapping, among other allegations.
"Incorvaia would go and contact people who seemed to be homeless or in need of a place to stay. As I understand it he would offer them food and a place to shower," said Sgt. Tommy Thompson.
Homeless advocate speaks out
Elizabeth Venable with the Fund for Empowerment, a group that works on homeless outreach and advocacy, says unfortunately, the heinous tactic used in the case is seen far too often.
"On the street, it's very common for women to be sexually assaulted," said Venable. "It's a choice between housing and possibly 100-degree heat, or food or no food when your food stamps run out."
Venable says that open communication between the homeless population and police is one way to combat crimes like these going forward.
"If you are afraid to report to the police, you're much more likely to have to deal with these kind of circumstances or not get justice," said Venable.
Meanwhile, MCSO investigators are urging anyone with information on the case to call (602) 876-TIPS.