Major cockfighting operation busted in Mesa, property owner arrested
MESA, Ariz. - Maricopa County deputies have reportedly dismantled a major cockfighting operation in east Mesa, and now, a property owner is facing felony charges.
According to deputies, they got a tip on Christmas Eve about a cockfighting event near Mountain Road and Williams Field Roads.
When they got to the property, about a hundred people reportedly drove off.
Investigators say they found dead and bloody roosters, weapons used by the birds in cockfights, as well as transportation boxes for the birds. 
In addition, there's not a home on the 105,000 square-foot property - only chicken coops and fenced areas.
In all, deputies say nearly 165 roosters were found at the site.
Officials say Jose Hinojos was taken into custody on Feb. 23. Hinojos allegedly sold $50 raffle tickets to people attending the cockfighting event, with winners receiving a rooster. Hinojos is accused of three felony counts of cockfighting.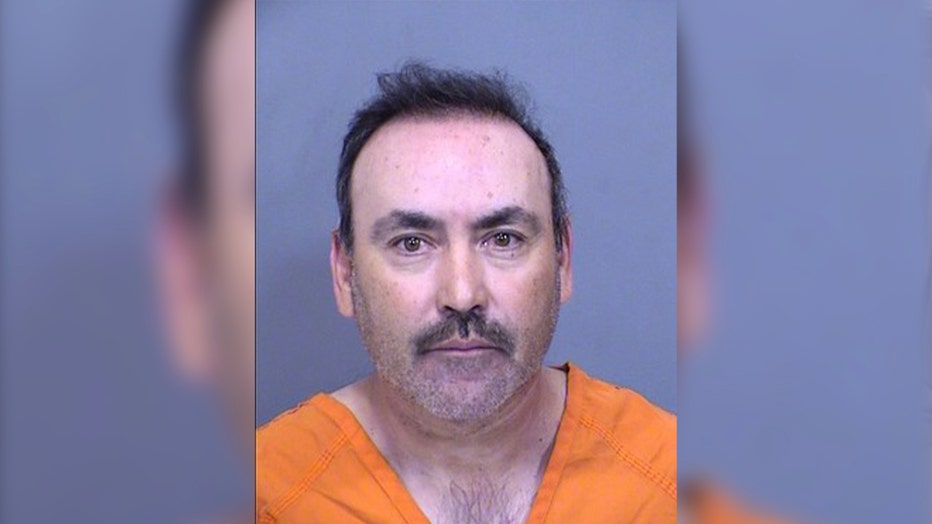 More Arizona headlines
Tune in to FOX 10 Phoenix for the latest news