Manslaughter charges submitted for suspect in crash that killed son of Pinal County Sheriff Mark Lamb
GILBERT, Ariz. - Officials with the Gilbert Police Department say they have submitted charges of manslaughter to the Maricopa County Attorney's Office, in connection with a crash months ago that killed the son of Pinal County Sheriff Mark Lamb.
According to our initial report, the crash happened on Dec. 16, 2022 in the area of Elliot and Recker Roads.
"A truck was traveling westbound when it struck a red passenger car traveling eastbound as it made a left-hand turn to go north on Cole," read a portion of a statement released by police at the time.
Officials said a man, later identified as 22-year-old Cooper Lamb, along with Lamb's infant son, were declared dead at the scene. Lamb's fiancée, identified as 20-year-old Caroline Patton, was driving at the time of the crash. She was taken to the hospital.
On Dec. 24, Sheriff Lamb announced Patton's death. A funeral service for the victims were held in San Tan Valley on Dec. 30.
Officials said the truck's driver, identified as 21-year-old Brian Torres, was initially arrested for DUI.
"Through the analysis of evidence collected in the investigation, it was learned that Torres was traveling at a high rate of speed on Elliot Road at the time of the collision, with speeds estimated between 67 and 71 miles per hour in the posted 45 mile per hour zone," read a portion of Gilbert Police's statement, which was released on Feb. 24, 2023. "Blood samples collected and subsequently analyzed revealed that Torres' blood alcohol content (BAC) was .03 and tetrahydrocannabinol (THC) was detected in his blood."
According to Gilbert Police officials, they submitted three counts of manslaughter - a Class 2 Felony - to MCAO.
Read More Arizona Stories
Tune in to FOX 10 Phoenix for the latest news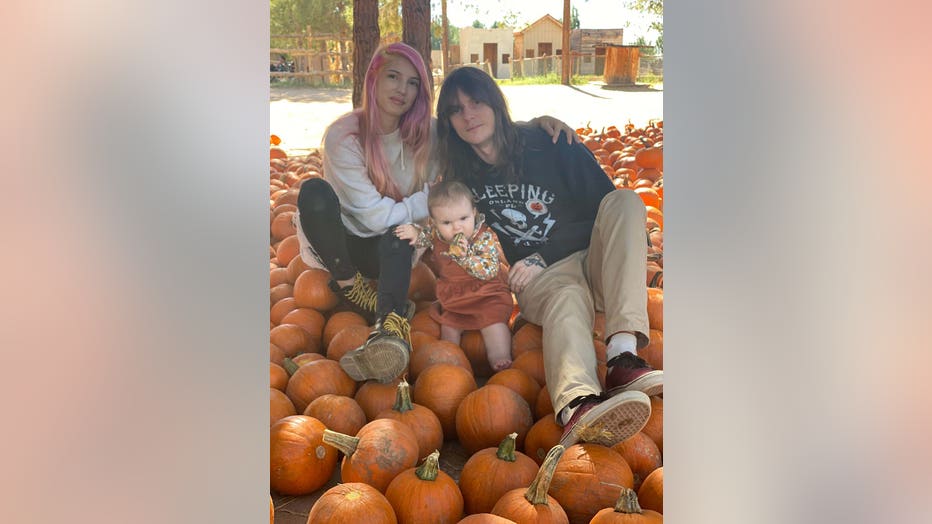 Cooper Lamb, his fiancée Caroline Patton, and their daughter