Netflix scaling back movie output, cuts jobs in restructuring
Netflix is pulling back the reins on movie production, reducing output and combining units.
The restructuring will help to centralize decision-making, the company said Thursday.
The combining of units that produce small and midsize pictures will result in a handful of job cuts and the departure of two long-time executives, according to Bloomberg.
Lisa Nishimura will be leaving after 15 years at Netflix. She took the company into standup comedy and original documentaries and is responsible for documentaries and smaller-budget films. 
NETFLIX LOWERING PRICES IN 30 COUNTRIES
Ian Bricke, a vice president in the film group, is also leaving after more than a decade. Bricke helped make The Kissing Booth movie franchise.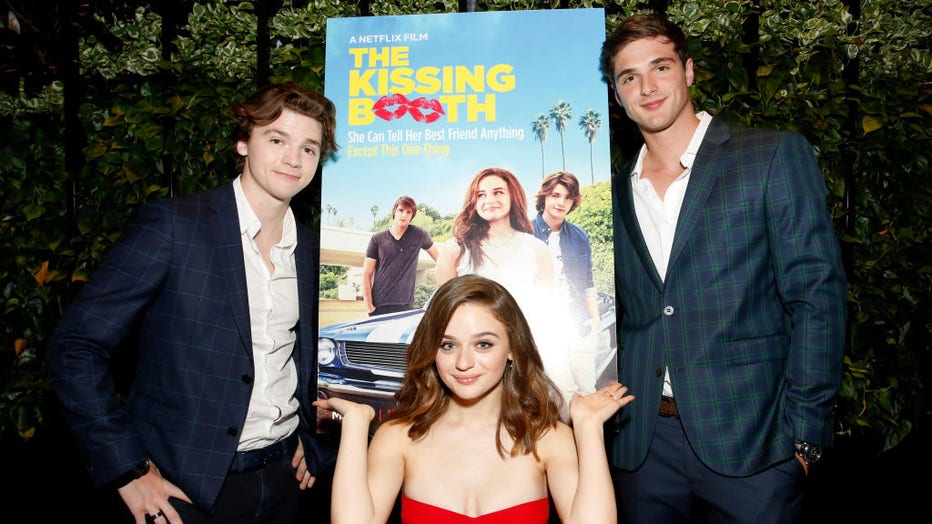 Jacob Elordi, Joey King and Joel Courtney attend a screening of 'The Kissing Booth' at NETFLIX on May 10, 2018 in Los Angeles, California. (Photo by Rachel Murray/Getty Images for Netflix)
"We thank them both for their contributions to making us a world-class film studio and wish them the best for the future," said Film chief Scott Stuber.
He called Nishimura "a champion for inclusion on and off screen." 
Stuber thanked Bricke for his work on an emerging filmmaker initiative.
NETFLIX PASSWORD-SHARING CRACKDOWN DETAILS RELEASED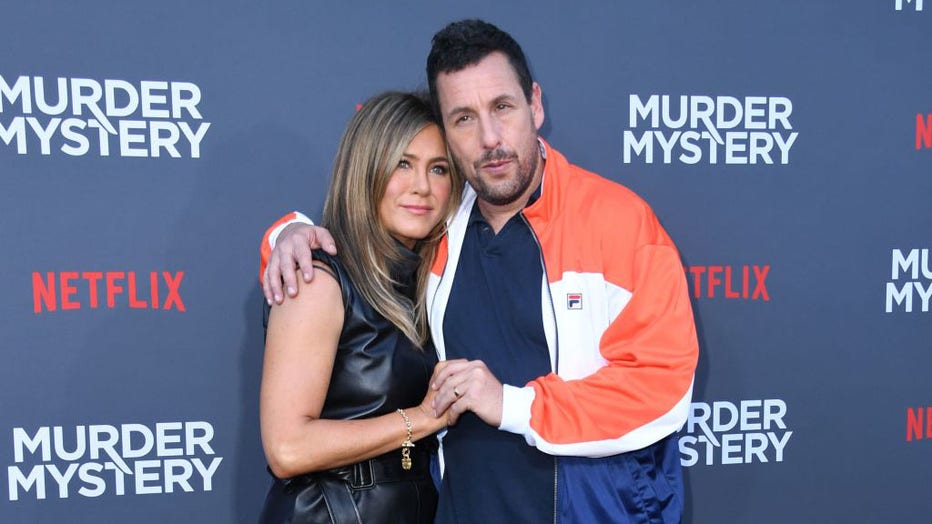 US actress Jennifer Aniston (L) and US actor Adam Sandler arrive to attend the Los Angeles premiere screening of the Netflix film "Murder Mystery" at the Regency Village Theatre in Los Angeles on June 10, 2019. (Photo Valeria Macon/AFP via Getty Imag
The streaming service has released more original movies than any other Hollywood company, producing more than 50 projects a year. 
Cutting back on releases is aimed at producing more high-quality titles.
A handful of Netflix films have won Oscars like All Quiet on the Western Front, which won the best international film this year.
Netflix created multiple divisions responsible for movies at different price points. 
The independent film group makes smaller budget movies around $30 million or less.
NETFLIX PARTNERS WITH GM TO PUT MORE ELECTRIC VEHICLES IN SHOWS AND MOVIES
Another group makes mid-budget films between $30 million to $80 million.
There's a unit for bigger-budget films as well.
The units basically operated independently, with executives making movies without checking with their superiors. 
Stuber is now centralizing more decisions and trying to get more of his executives to collaborate. 
The company reports quarterly results on April 18.
Netflix closed 2022 with almost 231 million paying customers.