Suspect arrested in Scottsdale after evading authorities
PHOENIX - A man is behind bars after leading police through portions of the East Valley on Sept. 11.
According to Mesa Police officials, it all started when their officers attempted to pull over a gold Mercedes ML-320 that was reported stolen near Broadway and Valencia. When officers approached, the vehicle sped away, which kicked off the police situation.
Air units were called in, and started following from above as the suspect drove all across Tempe and Scottsdale, nearly hitting several other vehicles, including a school bus, and at times driving the wrong way down the street.
Eventually, the suspect, identified as 32-year-old Johnathan Crawford, pulled into the Independence 47 Hotel in Scottsdale. SkyFOX was over the hotel when Crawford jumped out of the vehicle and ran inside.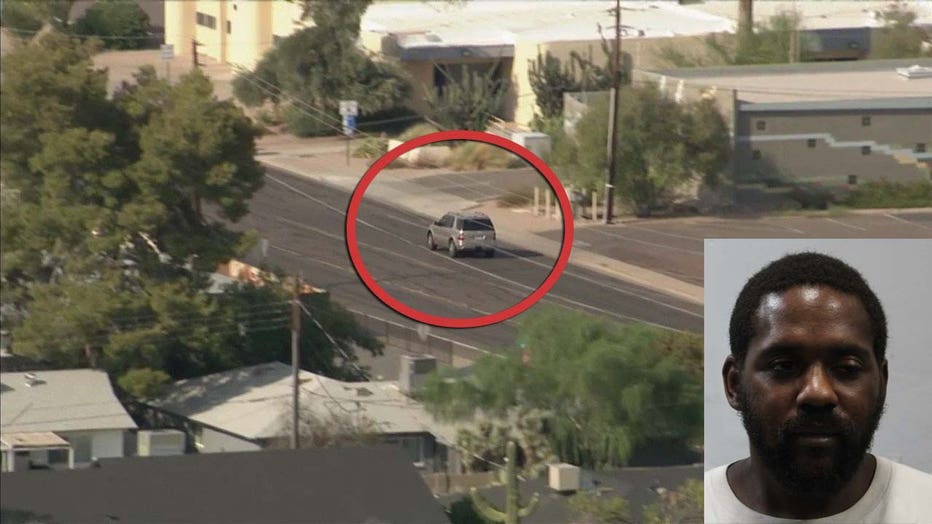 Authorities say 32-year-old Johnathan Crawford was arrested after leading police through portions of the East Valley on Sept. 11.
Hotel guest speaks out
We spoke with a hotel guest after the suspect was arrested, and one man said for him, it was too close for comfort.
The man, who preferred to remain anonymous, said he was already watching the chase on television when he noticed the suspect pulling into his building.
"We were watching the news, and we saw that there was a high speed-chase. We didn't realize it was on Pima Road until then," said the man. "And then, we saw him pull in right behind my car, and he ran by the door, and none of us opened the door, and that's all what we really saw."
Guests say they hid inside their rooms but could hear the commotion on the other side of their doors, coming from the courtyard.
"We did look through the peephole and saw him run by and run that way, but we didn't see where he went," said the man.
Crawford was eventually arrested and booked into jail. He is accused of multiple charges, including theft of means of transportation, reckless driving, unlawful flight and endangerment. Police say drug paraphernalia and suspected fentanyl were also found inside the stolen car.
According to court documents, Crawford denied knowing that the vehicle was stolen and said he bought the car from someone else. Crawford allegedly told police he didn't stop for authorities because he had outstanding arrest warrants.
Officials say no one was hurt during the incident.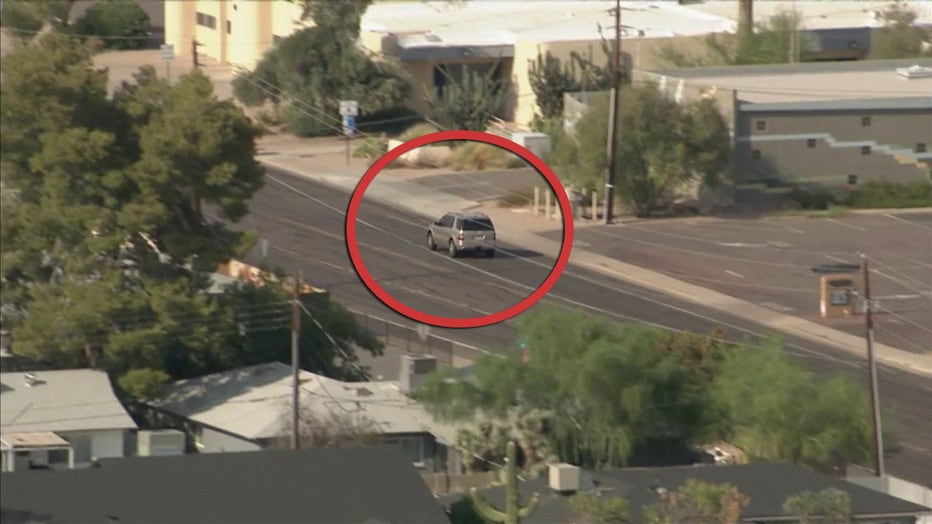 Where the suspect was arrested