Officers are investigating after a child was shot in Phoenix, police say
PHOENIX - A girl was shot in Phoenix but is expected to be OK, the police department said on Sunday, Oct. 2.
It's not clear what led up to the shooting, but Phoenix Police Sgt. Vincent Cole says a child was shot near 67th Avenue and Baseline Road around 7:10 p.m. and was rushed to the hospital.
The girl's injuries aren't life-threatening, Cole said, adding that she's under the age of 10.
As for a suspect, no one's been identified as being responsible for this shooting yet.
A witness said she heard two to three shots at the nearby basketball court, then yelling and screaming broke out. A car then sped away from the scene, she added.
A day after the shooting, a parent in the area picking up her child from the school said when she learned of what happened, she was saddened.
"So nerve-racking. Just walking up to the school, I started seeing everything going on and was like man, I hope it wasn't a shooting, just jokingly. Sad enough, it was. So it's sad to hear that stuff is still going on," Susana Medrano said.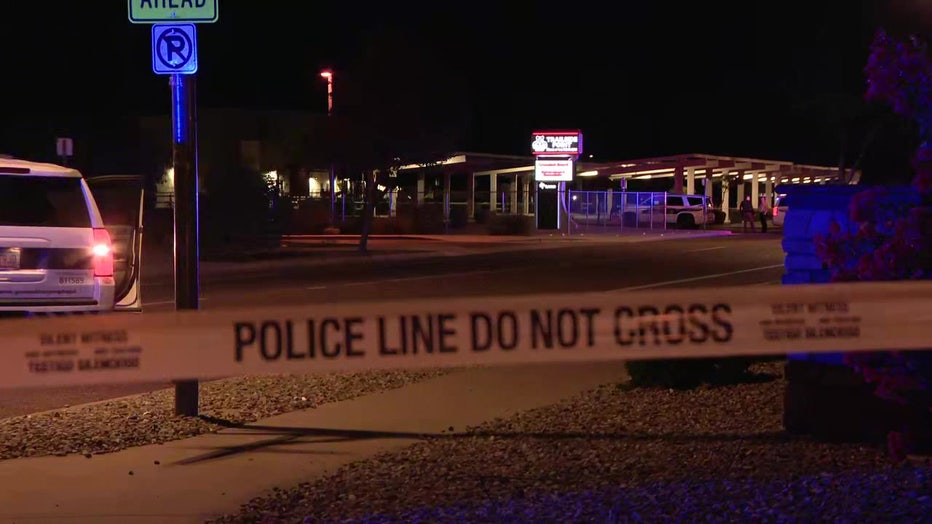 Phoenix Police shooting investigation scene after a little girl was shot near 67th Avenue and Baseline Road on Oct. 2, 2022.
Get breaking news alerts in the FOX 10 News app. It is FREE! Download for Apple iOS or Android.