'A beautiful child': Loved ones mourn boy who drowned in west Phoenix canal
PHOENIX - Family members held a candlelight vigil for a 3-year-old boy who drowned in a canal in Maryvale on Sunday.
Balloons, flowers and toys are piled up next the the canal where a witness found little Anthony Tolano in the water.
The tragedy happened near 55th Avenue and Osborn on May 23 after the 3-year-old went missing from his home.
Family looked everywhere with him, not knowing where he wandered off.
"We were running around the house, looking for him all over the house, he liked to hide under the blankets, and we wouldn't see him until we touched the blankets," said grandmother Dora Alvarez Tolano.
Anthony's grandmother tried to look in her grandson's usual hiding spots, but the 3-year-old was nowhere to be found.
Dora said little Anthony had tried to open the front door earlier, but couldn't.
"My heart told me something then - at that moment, I heard when the ambulance was coming," Alvarez Tolano said. "I grabbed my car and followed, and then I saw my baby drown."
In the Grand Canal, just 800 feet away from his home, fire responders pulled Anthony out of the water. He was rushed to the hospital where he later died.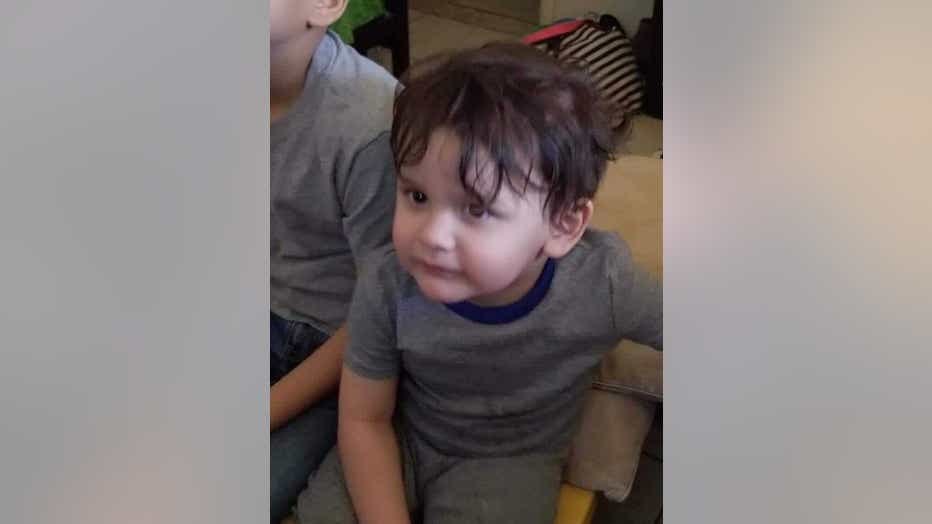 Anthony Tolano (Courtesy: Tolano Family)
Anthony's grandmother says the boy must have left the house through the back door, but how he got out of the backyard is a mystery.
The entire family is heartbroken.
"What I'm going to miss most is his joy, he loved to dance, he loved to watch videos and laugh and he would laugh out loud, that's what I'm going to miss most," the grandma said.
Andrew Tolano says he bought his cousin Anthony some food on Sunday, cherishing the moments they shared.
"He was loving, he loved his family a lot, it's sad that he had to go out like that," Andrew said. "Beautiful child."
Dozens came together to support the Tolano family, specifically Anthony's father, who held his son's blanket. A sense of comfort through the pain.
"Hopefully this will never happen again and we could all learn one thing…it's not about what happened and how it happened, it's about what's afterwards," said family Friend Rosa Galope. "What are we gonna do afterwards for this family?"
This incident marks the second water submersion incident involving a child on May 23. Another incident, which took place in Tempe, sent a girl to the hospital.
A GoFundMe has been created for the boy's funeral services.
GoFundMe for Anthony Tolano: https://gofund.me/34bf46b1
Related: Tempe Fire: Girl taken to hospital after near drowning
Tune in to FOX 10 Phoenix for the latest news
For the latest local news, download the FOX 10 News app