PD: Suspect opens fire at officer, crashes on I-17 in Phoenix
PHOENIX - An investigation is underway in Phoenix after police say a suspect shot at an officer before crashing into multiple vehicles on Interstate 17.
According to Phoenix Police, the incident happened on Friday morning when the suspect in a blue sedan opened fire at a motorcycle officer, fled the scene and crashed into several other vehicles along southbound I-17 at Greenway Road.
The officer was not injured. The suspect, identified as 29-year-old Colin Downs, suffered serious injuries and was taken into custody.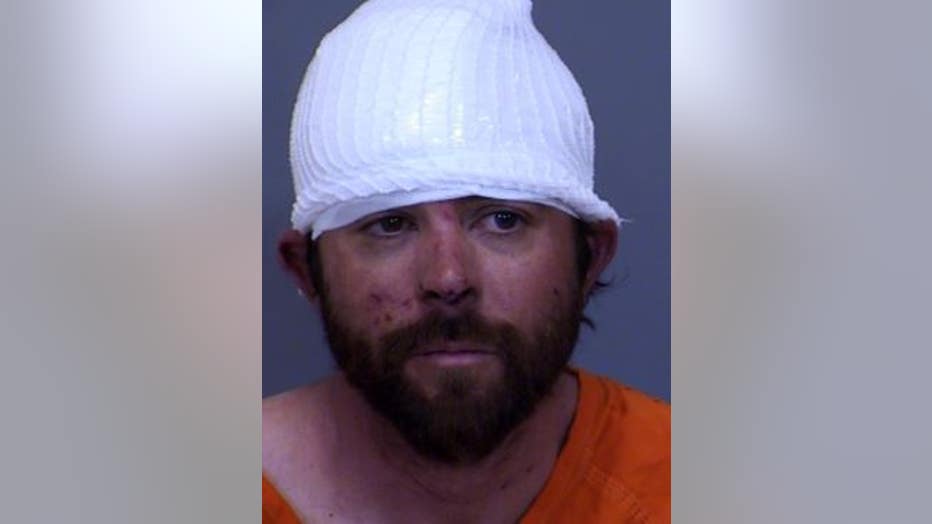 Motorists involved in the crashes suffered minor injuries.
"This incident involves an aggravated assault on a police officer and a serious vehicle collision," Phoenix Police said on April 16.
Downs faces charges related to assault, transportation violations, weapons violations and offenses against public order.
"Certainly is troubling that someone would open fire on anyone much less a police officer with total disregard for human life,"  says Phoenix Police Sgt. Andy Williams.
Graciela Gray lives nearby and says, "It was really chaotic as everyone was trying to cut through the convenience store and they were getting impatient. And then you have the rubberneckers trying to see what they could see. And not paying attention."
Police say they recovered the handgun from the shooting and do not believe there was any prior contact between the officer and the suspect.
Torey Gant also lives nearby where the incident happened and says, "They said there was a shot. I didn't hear it but it's pretty crazy if you ask me."
Police have not released any information on the suspect, but say they will be arrested on suspicion of aggravated assault charges when he gets out of the hospital.
WATCH: FOX 10 live newscasts