Phoenix IRS training death: Why do some tax agency agents need weapons training?
PHOENIX - We now have new information on an Aug. 17 incident that led to the death of a special agent with the Internal Revenue Service in Phoenix.
The incident, according to a statement, happened at the Federal Correctional Institution Phoenix Firing Range.
"The agent was immediately taken to HonorHealth Deer Valley Medical Center to be treated for the injury. The agent passed away shortly after arriving at the hospital," read a portion of the statement.
On Aug. 18, IRS officials identified the special agent as 47-year-old Patrick Bauer.
Bauer, who is described by officials as a long-time Arizona resident, was also a retired Master Sergeant in the Arizona Air National Guard.
"Bauer is survived by his wife and four children," read a portion of the statement.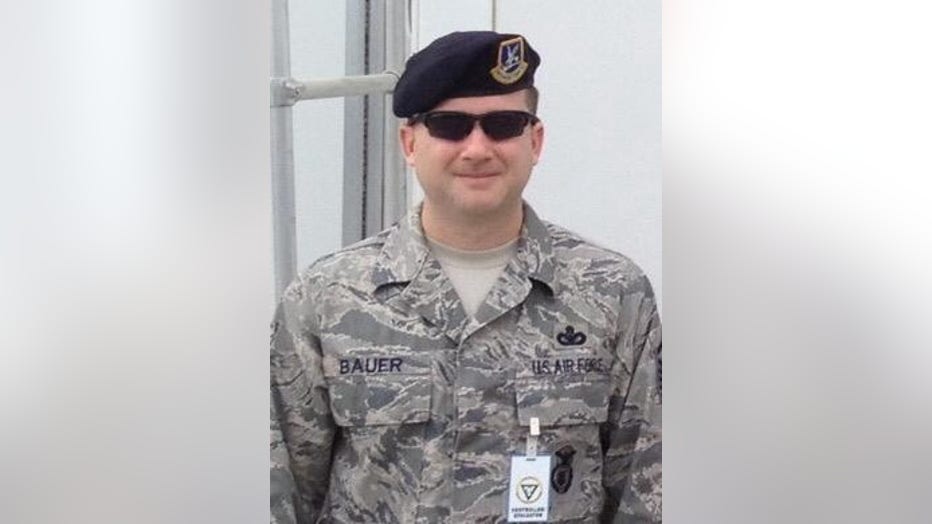 Patrick Bauer, an IRS special agent who died during a training in Phoenix. In the photo, Bauer donned a military uniform. He served over 20 years in the Arizona Air National Guard, according to officials.
Meanwhile, officials with the Arizona National Guard have also issued a statement on Bauer's death. The statement reads:
It is with great sorrow we learn about the passing of one of our own, MSgt (Ret.) Patrick Bauer. MSgt Bauer was a valued member of the Arizona Air National Guard, serving with the 161st Air Refueling Wing Security Forces Squadron. Over his more than 20 years of service, he completed multiple state missions and overseas deployments.
"Our hearts go out to MSgt Bauer's family, friends and all those who had the privilege to work with him. His service to the state and nation will forever be remembered," said Maj. Gen. Kerry L. Muehlenbeck, Arizona National Guard Adjutant General.
Former IRS Special Agent speaks out
In the aftermath of the training death, there are questions as to why some agents with the tax agency require weapons training.
"It's heart-wrenching. Makes me a little sad. It's just a tragic accident," said Anthony Dominicis, a former IRS Special Agent with experience working in Arizona.
Dominicis said only special agents with IRS Criminal Investigation are issued guns, and sometimes, with lots of money and lives on the line.
"We're not going after someone misreporting a home office, or a mom-and-pop misreporting income," said Dominicis. "We're going after the larger players, the wealthier players, that should be paying their fair share of taxes, and don't."
"Criminal Investigation agents are often called upon by other agencies to conduct investigations for their ability to dismantle financial crimes," said IRS Spokesperson Charlotte Dennis.
Meanwhile, exactly what went wrong during the training exercise remains a mystery, at least for now. The FBI will turn over the findings from their investigation into Bauer's death over to the U.S. Attorney's Office.
"We have a very sound training program. This hasn't happened before. It's just sad," said Dominicis.