Confirmed tornado leaves widespread damage in New Jersey
NEW JERSEY - The National Weather Service has confirmed a tornado touched down Tuesday afternoon in the Quaker Bridge area of Mercer County, New Jersey, after quick-moving storms crossed the state.
At 3:51 p.m., a severe thunderstorm capable of producing a tornado was located over Twin Rivers, 13 miles east of Trenton, moving east at 35 miles per hour.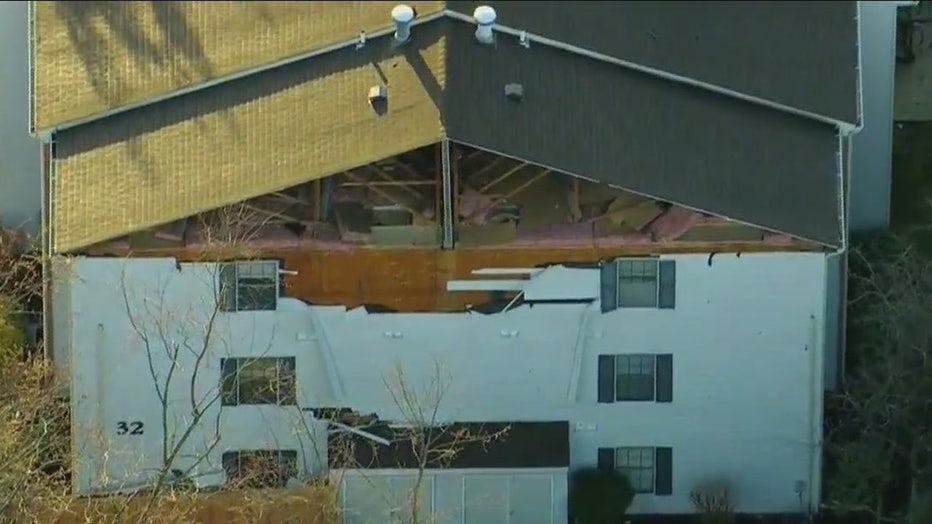 Storm damage across New Jersey after possible tornadoes touch down in the state.
After the storm passed there were unconfirmed reports of a tornado in Princeton Junction, N.J. Photos posted to Twitter by a storm chaser showed several damaged trees in the area of Quakerbridge Rd.  There also appeared to be damage to roofs on several buildings.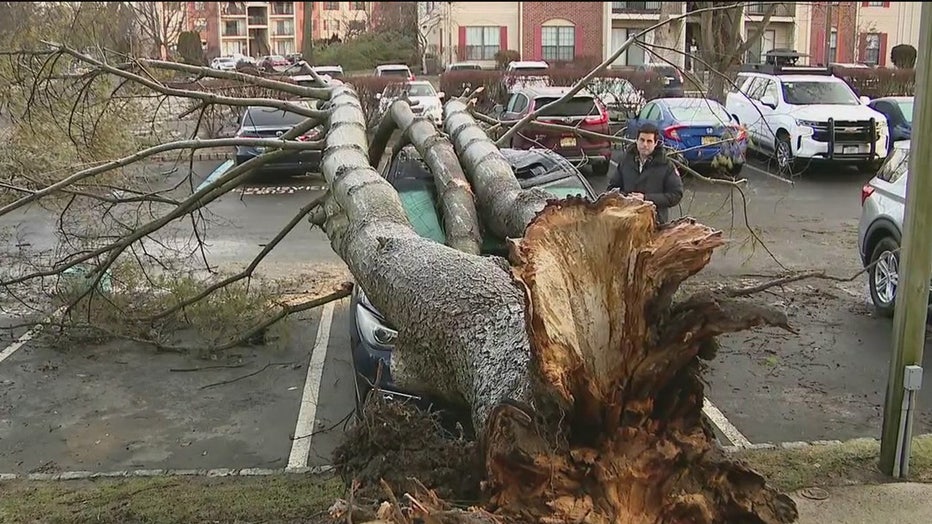 The Emergency Operations Center opened due to storm damage in West Windsor. Crews were going door to door to check on affected residences.
Officers have been assisting the community at large with the trees down, road closures, and power lines down. 
Dr. Aderhold, the Superintendent of West Windsor-Plainsboro Regional Schools said all buses are accounted for and late buses were on schedule.
Assessments of affected school buildings are ongoing by school staff.
There was another unconfirmed report of a tornado in Millstone, in Monmouth County.
Gusty showers and thunderstorms were popping up across the state on Tuesday afternoon. Hail slightly larger and pea-sized fell in Lambertville earlier in the afternoon.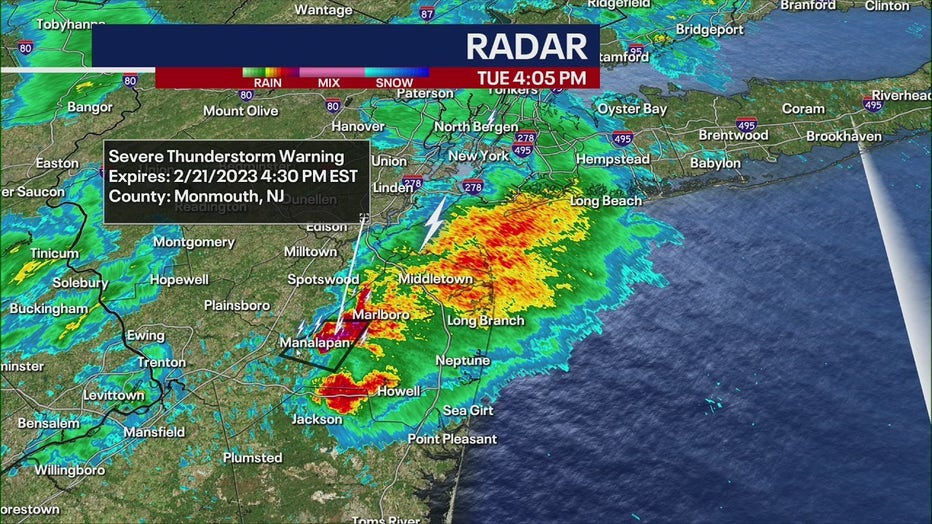 Along with the communities impacted by the storm were Hightstown, Cranbury, Roosevelt Twin Rivers, and Windsor.  The impact area included the New Jersey Turnpike near Exit 8A and I-195 near mile marker 12.
Download the FREE Fox 5 NY weather app and always stay updated on storms. Apple App Store: https://apple.co/2GrlPnz Google Play Store: http://bit.ly/2IPSlTd