Plaintiff in Gwyneth Paltrow ski crash trial regrets lawsuit: 'I'm gonna be on the internet forever'
PARK CITY, Utah - Now that the Gwyneth Paltrow ski crash trial is over, the person who started it all, plaintiff Terry Sanderson, is expressing some remorse in his actions.
As he exited the courtroom on Thursday after being found at fault for the accident, he was asked if he thought the lawsuit was worth the trouble, and he responded, "Absolutely not."
He lamented to reporters, "I'm gonna be on the internet forever."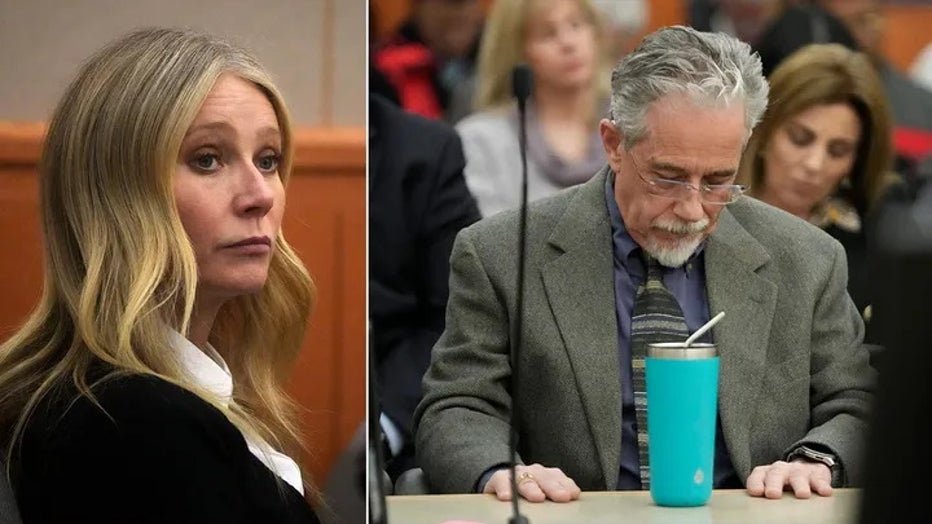 Gwyneth Paltrow and Terry Sanderson battled in court for two weeks over a skiing accident. (Pool)
Getting more in depth about the trial, Sanderson explained "It should have been the facts of the accident because as I said, I brought absolutely the truth to the accident. No reason to wander from that, and I still won't, and I brought it for that reason.
"I wanted to see if justice prevails in those situations, but it becomes character assassination… It becomes things that you thought were long gone in your life, things from 30 years ago, 40 years ago, that should be meaningless."
GWYNETH PALTROW DEER VALLEY SKI CRASH: TAYLOR SWIFT, MIRANDA LAMBERT AMONG STARS WHO FLOCK TO LUXURY SKI TOWN
As for Gwyneth, he said, "You get some assumed credibility from being a famous person… Who wants to take on a celebrity? No wonder I hesitated."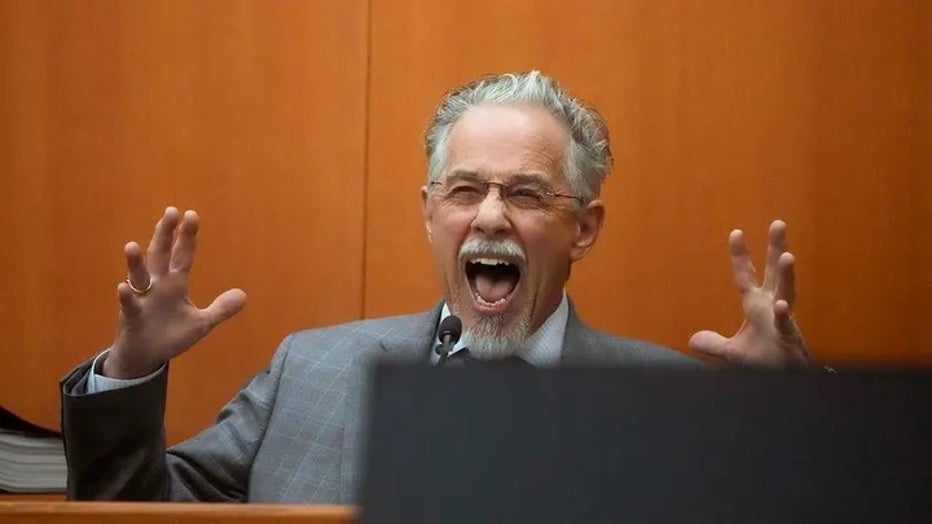 Terry Sanderson thought "somebody was out of control" when he heard the "blood-curdling scream" the day of the ski accident. (Rick Bowmer/Getty Images)
He added, "It's difficult. Who wants to do that to someone who learns lines, learns how to play someone else's part and be believable, be credible, wins awards? Who wants to go on that path?"
Still, he doesn't seem to think too poorly of Paltrow.
GWYNETH PALTROW'S CONSERVATIVE COURT FASHION EARNS EASY WIN: LEGAL EXPERTS
"I believe she thinks she has the truth," he said, "but I absolutely know I said I would not bring any falsehoods."
He also said that her decision to stop by after the trial was over and wish him well was "very kind of her."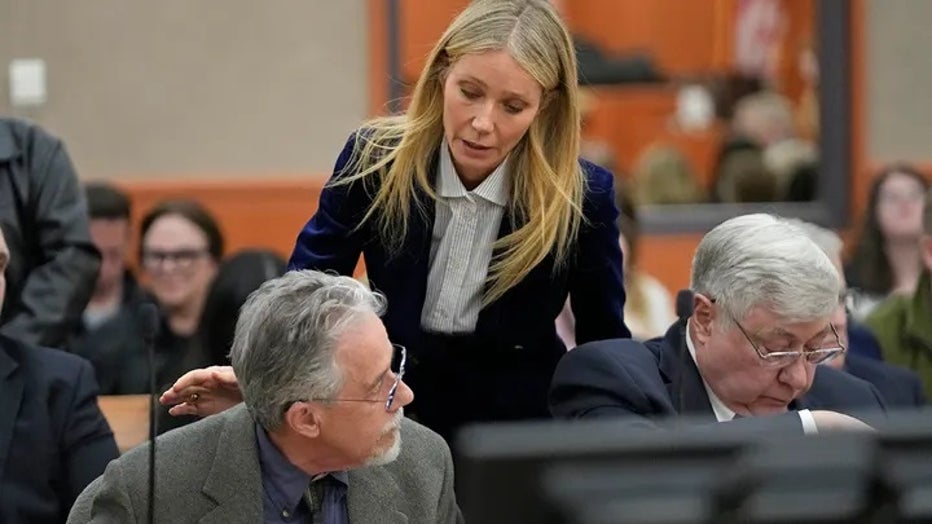 Gwyneth Paltrow speaks with retired optometrist Terry Sanderson ,left, as she walks out of the courtroom following the reading of the verdict in their lawsuit trial. (Rick Bowmer/Getty Images)
At the beginning of the trial, Sanderson insisted that Paltrow crashed into him while they were both skiing on the same slope in Deer Valley, an affluent resort in Utah. He also alleged that she left him alone after injuring him severely.
Later in the case, he claimed that he faced three separate near-death experiences, and they could all be traced back to that collision with Paltrow.
He said that the accident left him with "permanent traumatic brain injury, four broken ribs, pain, suffering, loss of enjoyment of life," as well as emotional distress.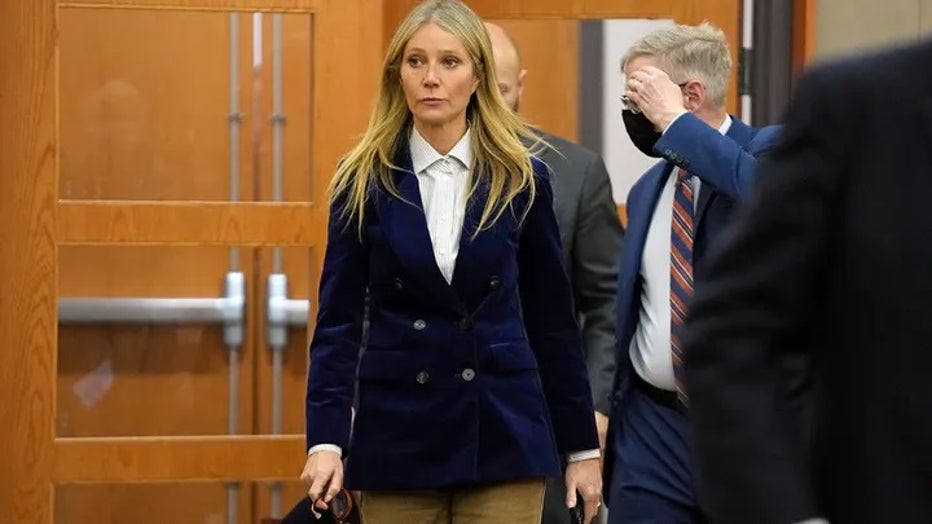 On verdict day, Paltrow wore a Ralph Lauren top with a blue blazer from the designer label. (Rick Bowmer/Getty Images)
Meanwhile, Paltrow's team called a variety of experts to the stand, and they were able to ultimately convince the jury that given all the facts and all the conditions on the slope that day, it would have been impossible for her to be responsible for the collision.