Tucson Border Patrol agents seize more than 50 pounds of fentanyl hidden in truck bed
AMADO, Ariz. - U.S. Border Patrol agents seized more than 50 pounds of fentanyl at an immigration checkpoint in southern Arizona on Oct. 11, Tucson officials said.
Agents were working at the Interstate 19 checkpoint near Amado, Arizona when a K-9 alerted them as a white Ford F150 was passing through.
During a search of the truck, authorities found multiple packages of blue pills that tested positive for the characteristics of fentanyl. The stash weighed more than 53 pounds, officials said.
The driver, a 33-year-old woman and U.S. citizen, was arrested and is in the DEA's custody.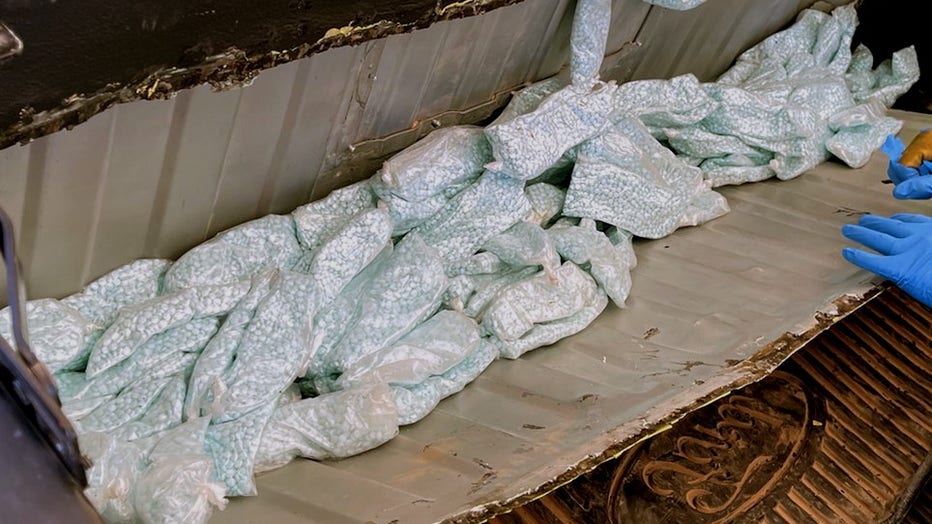 Multiple packages filled with fentanyl were found inside of a truck bed by Tucson Border Patrol agents.
Continued Coverage
CLICK HERE TO GET THE FOX 10 NEWS APP
Tune in to FOX 10 Phoenix for the latest news: