Here's what really happens to your used clothing donations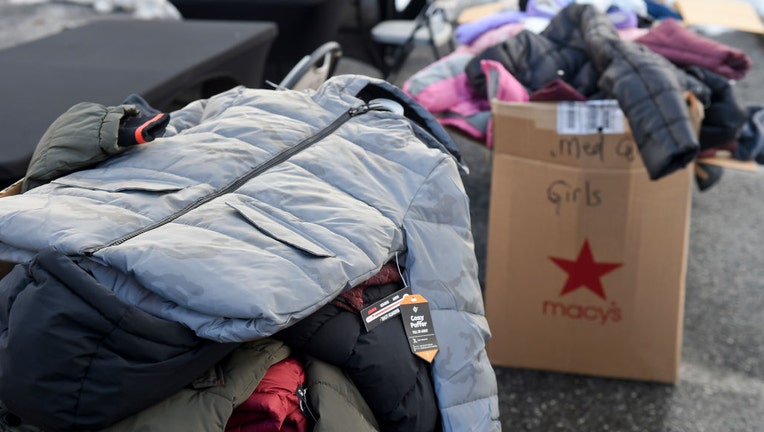 article
As we transition into the warm weather months and some opt to spring-clean their homes, purging the closets may be on the to-do list. 
Organizations like Goodwill or the Salvation Army are popular places to bring unwanted clothes, which often benefit those with disabilities and disadvantages in local communities. But just because you've dropped off a donation bin full of old shirts and shoes doesn't mean the items will end up in retail stores to be worn again. 
RELATED: Old Navy 'giving women what they want' – dresses with pockets
While Goodwill says it makes "every effort" to sell, repurpose, or recycle donations locally, only about half of the total donated clothes it receives are suitable for its traditional retail stores and ecommerce, the organization told FOX Television Stations. 
So what happens to the rest? Here's how the process works, and how to make sure your donations do the most good:
The clothing donation process at Goodwill, Salvation Army
When you say goodbye to your unwanted stuff, donations at Goodwill are first separated into softlines (textiles) and hardlines (everything else), the company said.
The donations are then processed by quality. 
"Extremely high value or rare donations, such as designer, true vintage, or collectors' items, are set aside for ecommerce," William Parrish, a senior donated goods retail consultant at Goodwill Industries, said in a statement. "Items that meet retail standards are sorted into specific product categories for the sales floor."
Goodwill has more than 3,300 retail stores across the U.S. and Canada. For the clothing items that don't meet its standard for these stores, the items are then sold in Goodwill outlet stores, which are wholesale establishments that sell items at significantly lower prices.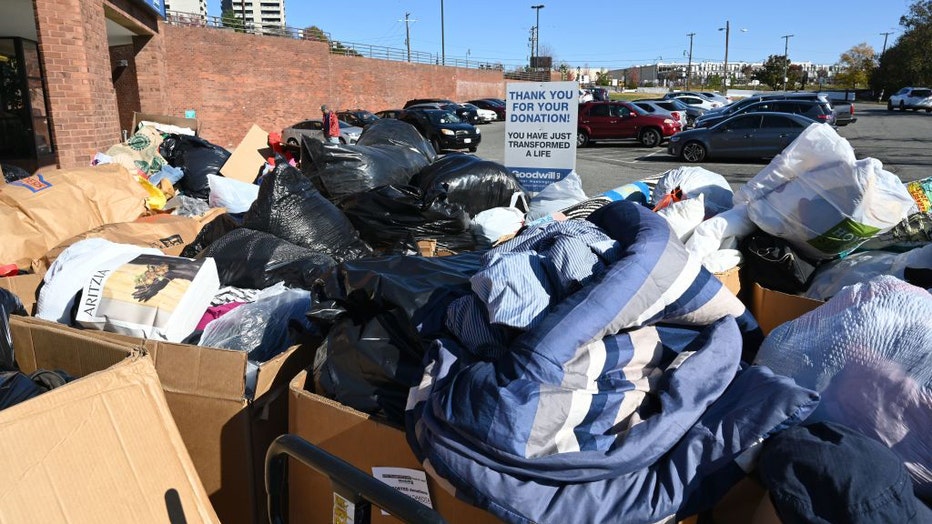 FILE - Bags of donated items are piled up at a Goodwill donation center in Washington, DC, November 16, 2019. (Photo by EVA HAMBACH/AFP via Getty Images)
If an item doesn't sell via the above channels, leftover textiles are sold in bulk to salvage buyers and brokers "who then grade materials into different categories for resale, recycling, downcycling, and export, depending on the needs of their network of buyers," Parrish said.
"Each local Goodwill organization works with their own network of bulk buyers who help to find a use for the items that can't be sold in Goodwill's retail channels," Parrish said. "Those relationships are developed at the local level."
For the Salvation Army, there are five stages in the donation process: Boutique, store, auction, recycle and dump, a spokesperson told FOX Television Stations. 
The best of the best donations end up in Salvation Army boutique stores or ecommerce sites. Other quality sellable goods go to the organization's thrift stores.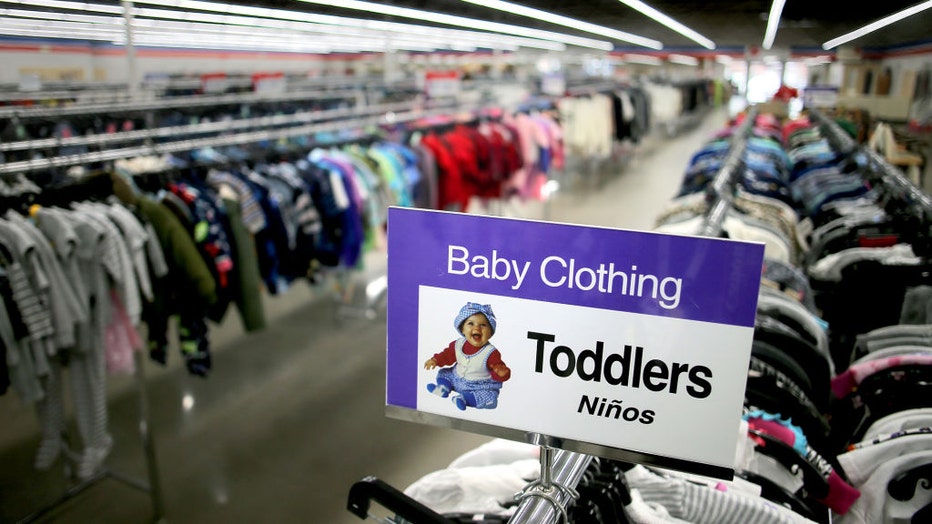 FILE - Baby clothing is pictured at a Salvation Army Store in Brockton, Massachusestts, on July 1, 2020. (Photo by Lane Turner/The Boston Globe via Getty Images)
"Things that are reusable but don't get placement in a store are auctioned off in bulk daily—which still leaves literally tons of leftovers," the spokesperson said. 
The clothes that don't sell or are deemed unsuitable for stores are gathered in a warehouse — "in lots that weigh just over a half ton" – and sold to recyclers across the world, according to the Salvation Army. 
"Despite the Army's outstanding effort to recycle nearly everything it touches—from clothes hangers to cardboard boxes that donations come in—some items are simply not able to be recycled and result in considerable expense for disposal," the company spokesperson said. 
What happens to ripped or soiled clothing that's donated?
There are generally two avenues for clothes donated torn or soiled: the recycled route – or the landfill.
Clothing donations that are stained, ripped, or damaged are set aside for Goodwill outlet stores if that particular location has one, the company said. But donated items that are soiled are disposed of in local landfills "in order to best protect the health and safety" of employees and shoppers.
The same process occurs at the Salvation Army. Any torn or otherwise damaged item is recycled, "if possible," the company said. Clothes that are donated wet or soiled "must generally be disposed of."
How many donations are recycled?
With the rise of fast fashion creating more cheaply-made clothing and rapid trend cycles, people are buying – and tossing – more clothes in recent years. In fact, the sheer volume of unwanted textiles that end up as waste is mounting, according to data shared by the Environmental Protection Agency. 
Only 14.7% of all used clothes and other textile waste in 2018 was recycled in the U.S., the EPA said – with the large majority ending up in landfills. 
On that note, Goodwill said its "entire model is based on trying to prevent product from going to waste."
"Goodwill plays a significant role in powering the circular economy by being one of the largest collectors of used goods and promoters of reuse," Parrish said. 
"Our aim is, and always has been, to reduce what is wasted… Without Goodwill, a lot of stuff would go straight to the trash."
How to best prepare clothes for donation
Both Goodwill and the Salvation Army say if you're going to donate clothes, it's important to clean them beforehand. 
"This shows respect for the people who will receive the clothes," the Salvation Army said.
Inspect the items for stains, tears or other damage. The Salvation Army also recommends folding the clothes neatly and placing them in boxes or bags to make it easier for employees and volunteers to sort.
Goodwill said it's happy to receive donations of any kind, while the Salvation Army said it generally does not accept used underwear, socks, used swimsuits, used safety equipment like helmets and work boots, as well as clothing "with offensive graphics or messages."
Is there a certain time of year that's best for clothing donation? 
Generally, giving away seasonally-appropriate clothes can help maximize the donation. During the winter months, warm coats, hats, and gloves are in high demand – while lightweight clothing and sandals may be needed in the summer, the Salvation Army said.
Goodwill accepts donations year round, and said that while back-to-school time and the holiday season are the two busiest shopping times for the organization, each market may differ in exact timing of when donations are needed more. 
For those who plan to claim their donation as a tax deduction, it's important to do so before the end of the tax year.
"Ultimately, the best time to donate clothes is whenever you have items to give and an organization that can put them to good use," the Salvation Army said in a statement. 
RELATED: Clothing line created to trick AI facial recognition into thinking you're an animal
This story was reported from Cincinnati.