Walmart expands drone delivery to 60K more US households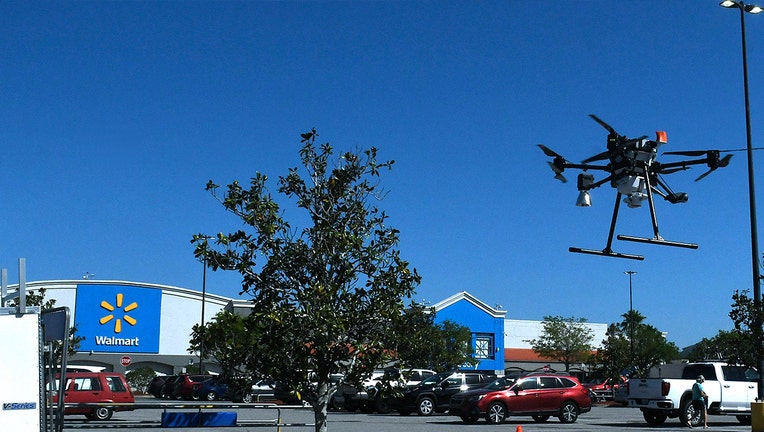 article
Walmart is partnering with Alphabet Inc.'s Wing to expand drone delivery to 60,000 additional homes in Texas. 
The service with Wing, an on-demand drone delivery provider powered by Alphabet, will be offered from two stores in the Dallas metro area over the coming months, Walmart said Thursday. 
In utilizing drones, Walmart says it's able to provide on-demand delivery for customers living within an approximate 6-mile range of Walmart stores that offer the service.  
To use the service, customers will need to download the Wing app and enter their home address to see if they are within the delivery range.
WALMART EXPANDS DRONE DELIVERY TO 4 MILLION HOUSEHOLDS
Walmart, the nation's largest retailer, started testing out drone delivery in 2020. Since then, it's partnered with providers DroneUP, Zipline and Flytrex. 
With these partnerships, it's expanded its drone operation to 36 stores in seven states including Arizona, Arkansas, Florida, North Carolina, Texas, Utah and Virginia.
Walmart has ambitious goals to continue expanding this service. 
Earlier this year, the company noted that it's "uniquely positioned to offer drone delivery at scale with its 4,700 stores located within 90% of the U.S. population."
Walmart is among several companies, including Amazon, that have been testing air delivery. Amazon announced in November 2022 that the company built fully electric drones that can deliver packages under 5 pounds to Prime customers in less than an hour. 
The company first started deploying this service to customers in Lockeford, California, and College Station, Texas.