Winter Weather: Flagstaff officials warn of roof failure dangers following extreme snow loads
FLAGSTAFF, Ariz. - Officials with the City of Flagstaff say residents should check their structures for sangs of damage or stress following recent heavy snowfall.
According to the National Weather Service, various parts of Northern Arizona have received above-average snowfall so far this winter. In the Flagstaff area, a winter storm that moved into Flagstaff during the late night hours of Feb. 28 brought 24.5 inches of snow to some areas, as of Mar. 2.
In a statement released on Mar. 4, city officials said several roofs have collapsed within the area due to significant snowfall and resultant snow loads. They say signs of damage or stress from snow load include:
Sagging ceiling tiles or boards
Ceiling boards falling out of the ceiling grid
Sagging sprinkler lines and sprinkler heads
Sprinkler heads deflecting below suspended ceilings
Popping, cracking, and creaking noises
Sagging roof members, including metal decking or plywood sheathing
Bowing truss bottom chords or web members
Doors and/or windows that can no longer be opened or closed
Cracked or split wood members
Cracks in walls or masonry
Severe roof leaks
Excessive accumulation of water at non-drainage locations on low slope roofs
Officials also remind people that when removing snow, icicles can be dislodged, and falling icicles can cause damage or injuries even if they are falling from a short height, and that roof snow can slide at any moment when a snow rake is being used to remove snow.
Officials say Flagstaff or Coconino County residents who see the signs listed above, or feel they have a structural issue, can call the City of Flagstaff/Coconino County Joint Information Line at (928) 679-8525.
This story was reported on from Phoenix.
Read More Arizona Stories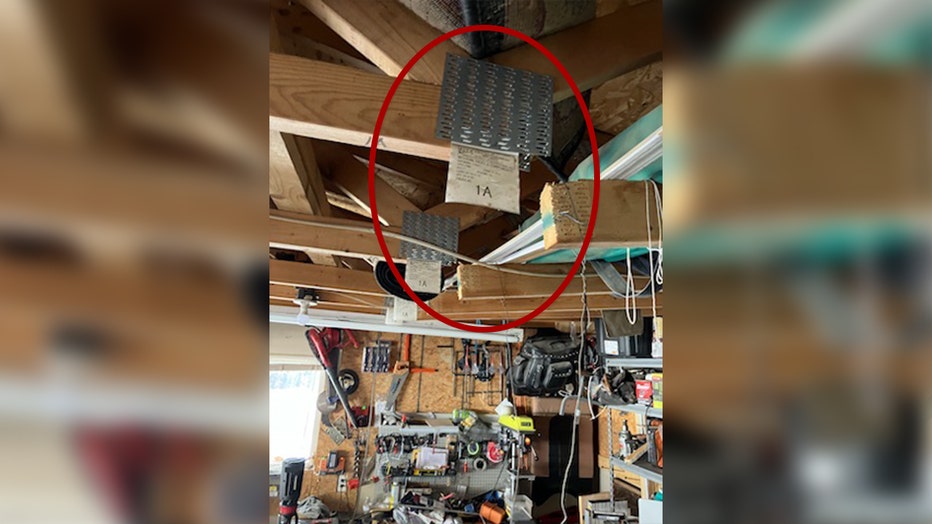 (Courtesy: City of Flagstaff)