'You can't hide': Mesa K9 officer tracks down man accused of assaulting woman at light rail stop
MESA, Ariz. - A Mesa K9 officer tracked down a man accused of assaulting a woman at a light rail station, police said.
A woman had reportedly been standing at the light rail station on Main Street and Alma School at 4 a.m. on Feb. 12 when she was knocked to the ground from behind.
The attacker, later identified as 39-year-old Leon Jones, hit her in the head multiple times and grabbed her neck until she passed out, police said. When she woke up, he allegedly continued to attack her and forcibly removed her clothing before choking her again.
"The victim told police that she did not know who Jones was and has never seen him before," police said.
A security guard for a nearby business in the area ran to help after hearing her screams, and Jones ran away once he arrived.
Police used information gathered from the victim and the guard to look for him, and a K9 officer picked up his scent to track him down.
Within 20 minutes, officers say K9 Officer Hasso was able to find Jones hiding under a box behind some bushes in the area.
"The dog found him a lot faster than a human would have, and he did a great job in pinpointing his location. That gives us a chance to give the person a chance to surrender, and also approach him in a safe manner," said Officer Heather Kennedy with Mesa Police.
Jones was arrested and faces charges of kidnapping, sexual abuse and aggravated assault.
"He's not hurting anybody right now. He's not going to have that opportunity. He's away from the general public, and somebody that dangerous needs to not be out in the general public," said Officer Kennedy.
He has been held on a $25,000 bond.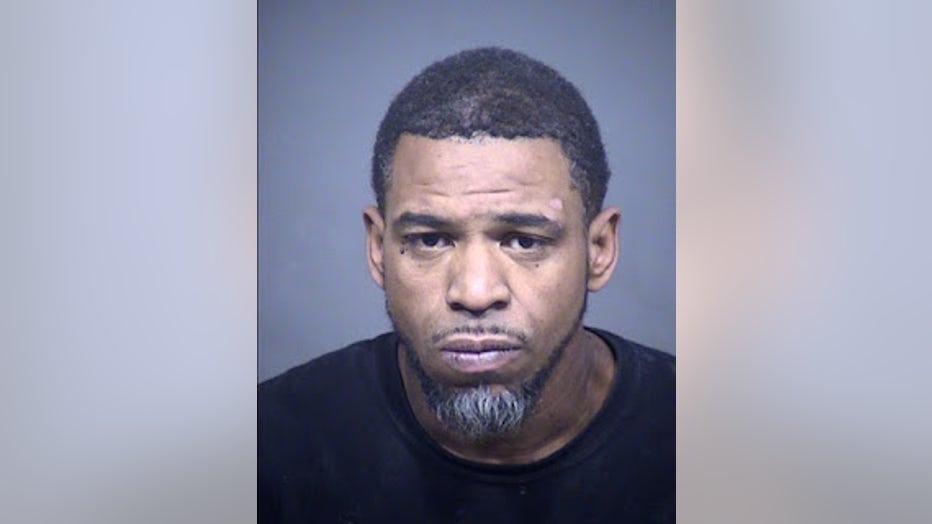 More crime news
Tune in to FOX 10 Phoenix for the latest news