Security guard shoots, kills attempted robbery suspect at Avondale truck stop; 1 critically injured
AVONDALE, Ariz. - One man is dead and another is critically injured after an attempted robbery at an Avondale truck stop early Sunday morning, police said.
Police responded to a shooting call at the Pilot Travel Center near Interstate 10 and 99th Avenue at around 4:30 a.m. on Feb. 6.  There, officers found two men with gunshot wounds.
An investigation revealed that a 19-year-old man, identified as Sidney Luckett, had reportedly tried to rob two men inside the truck stop when a physical fight broke out.
"Luckett produced a handgun and shot one of the victims multiple times," Avondale police said.
An armed guard working for Pilot Travel Center intervened to stop him, and police say Luckett pointed his gun at the guard during the confrontation.
In response, the guard shot Luckett, killing him.
The 19-year-old died from his injuries at the scene, and the other victim was taken to the hospital in critical condition.
The investigation is still ongoing, and police did not say if any arrests were made.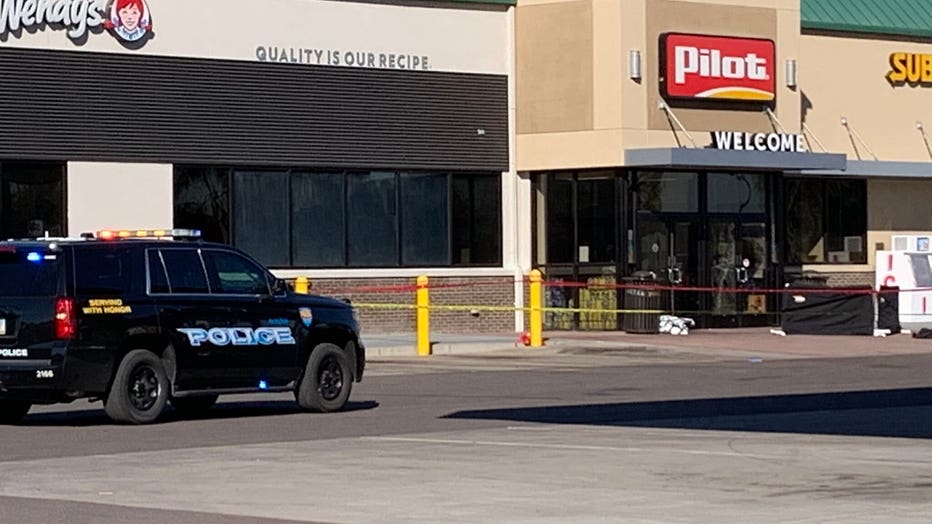 A shooting investigation is underway at an Avondale truck stop.
More Arizona headlines
Tune in to FOX 10 Phoenix for the latest news: