3 Blue Bell distribution centers in Arizona closing after Listeria outbreak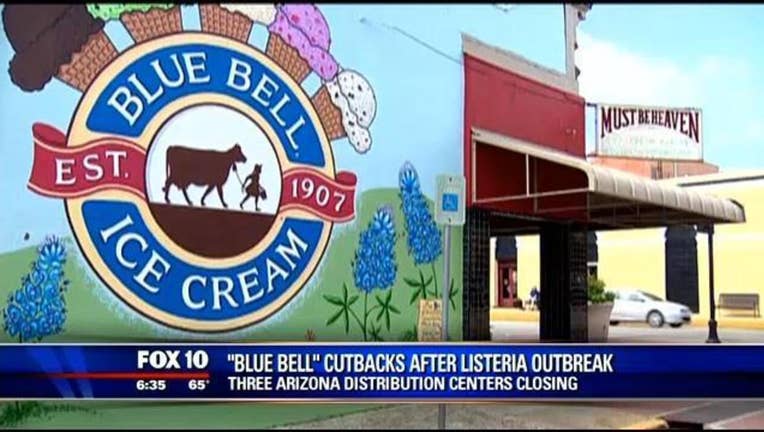 Blue Bell Creameries is closing three Arizona distribution centers and laying off workers in the wake of a listeria contamination that killed three people and sickened seven.

The centers, which employ more than 100 workers, are among about a dozen the company is closing as part of a massive cost-cutting move prompted by the recall of all its products last month.

Nationally, 750 full-time and 700 part-time employees will be laid off.

The company is also imposing furloughs, salary reductions and other cost-cutting measures.