Bizarre footage of 'witches', cocaine in Sonic hot dog, monster catfish: This week's weirdest headlines
From bizarre footage of scantily clad "witches" to cocaine found in a Sonic customer's hot dog, there was no shortage of unusual tales this week.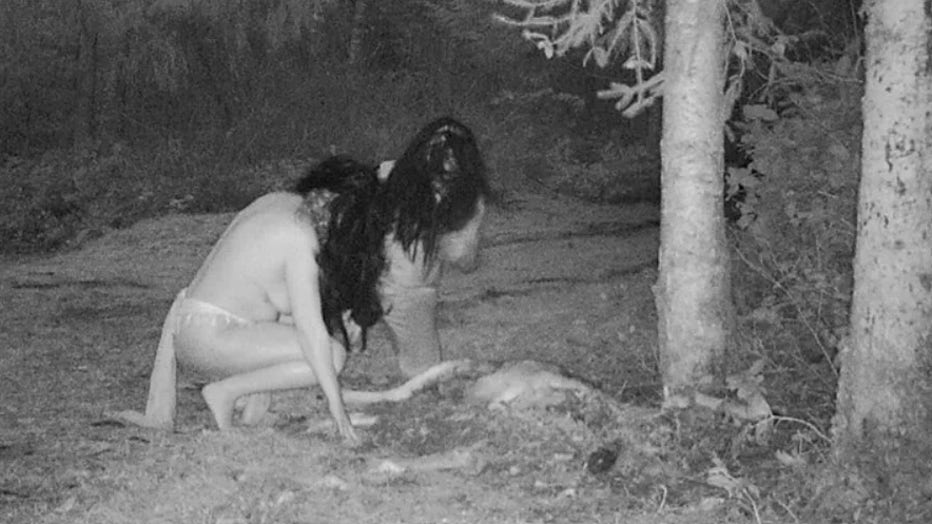 Corinea Stanhope claimed the figures emerged about 10 minutes after sunset to munch on the deer carcass. (Kennedy News & Media)
1. Scantily clad 'witches' caught munching on deer carcass in bizarre security cam footage: A nurse and nature lover in Canada reportedly captured footage of what she said appeared to be "two witches holding a carcass-eating ritual" with a camera she set up near her home.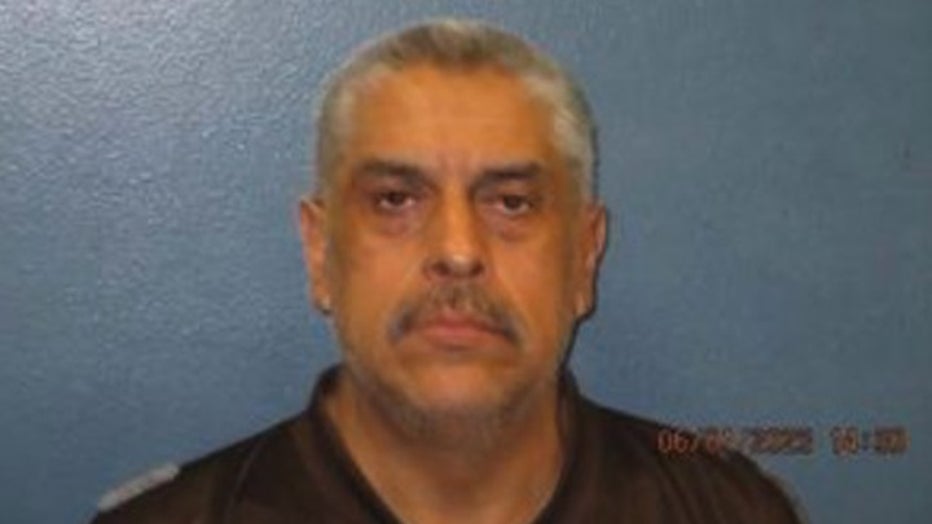 Jeffrey David Salazar, 54, faces a felony charge for possession of a controlled substance, (Espanola Police Department)
2. Sonic employee arrested in New Mexico after cocaine found in customer's hot dog: police: The woman called police after she bit into her "coney" and found a plastic bag.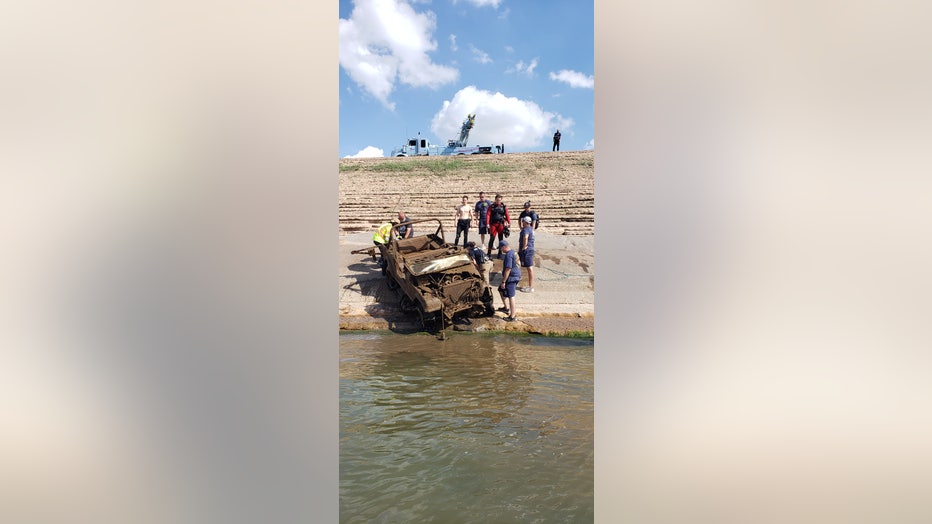 Picture of the stolen Jeep.  (John Mounce )
3. Man going fishing finds stolen Jeep from 1990 buried under water: A Kansas man was hoping for a big catch when he went fishing, but what he found is now at the center of a criminal investigation.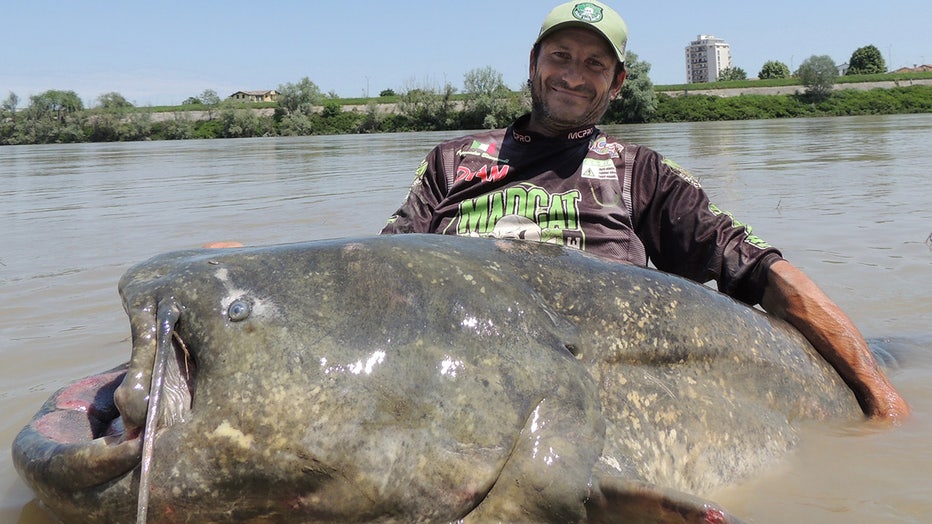 Alessandro Biancardi and the 9-foot-long, 330-pound catfish he caught on May 25. (Alessandro Biancardi)
4. 9-foot-long monster catfish caught in Italy: Alessandro Biancardi said he has never seen such a huge catfish in his 23 years of fishing.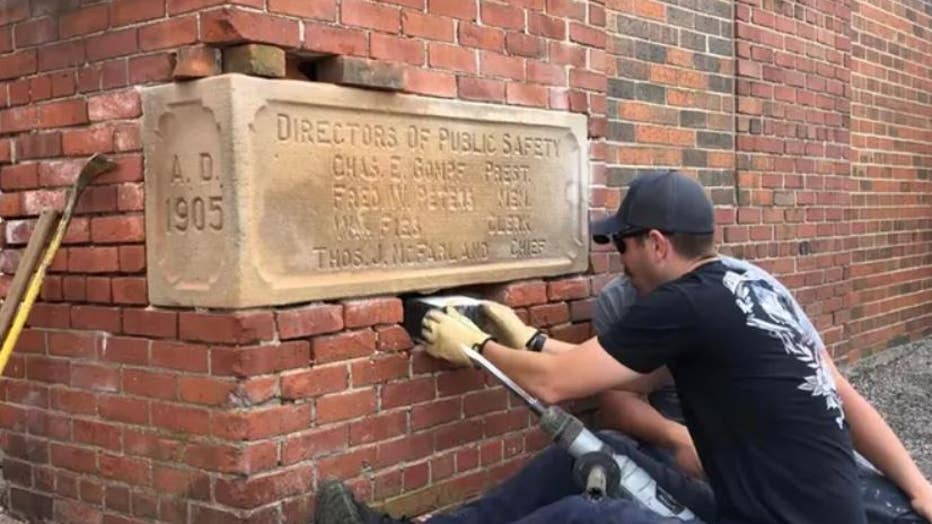 Captain Ryan Redmon and a team of six firefighters from the Marion Fire Department in Marion, Ohio, discovered a hidden time capsule dating back to 1905. Firefighter Andrew Niles is pictured above removing a brick. (City of Marion Ohio Fire Departmen
5. Ohio firefighters find 118-year-old time capsule buried in fire station: Here's what was inside: A team of firefighters has uncovered treasure hidden in their fire department that's nearly 12 decades old.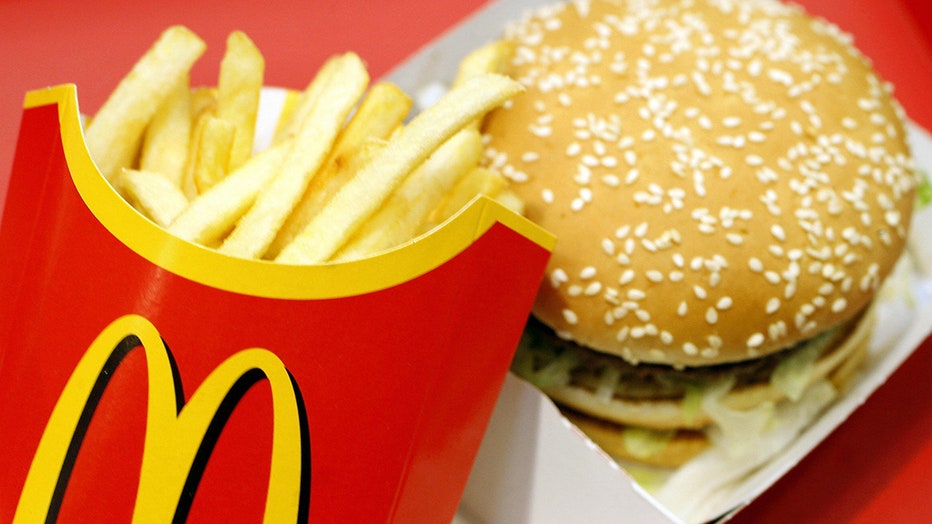 A McDonald?s Big Mac and chips are pictured at a McDonald?s restaurant beside their headquarters in Munich, southern Germany 27 February 2007. Bane Knezevic (not in picture), president of the western division of McDonald's Europe and chairman of McDo
6. Tennessee man eats only McDonald's food for 100 days: Here's what happened: The Nashville man shared astonishing results of his unconventional diet.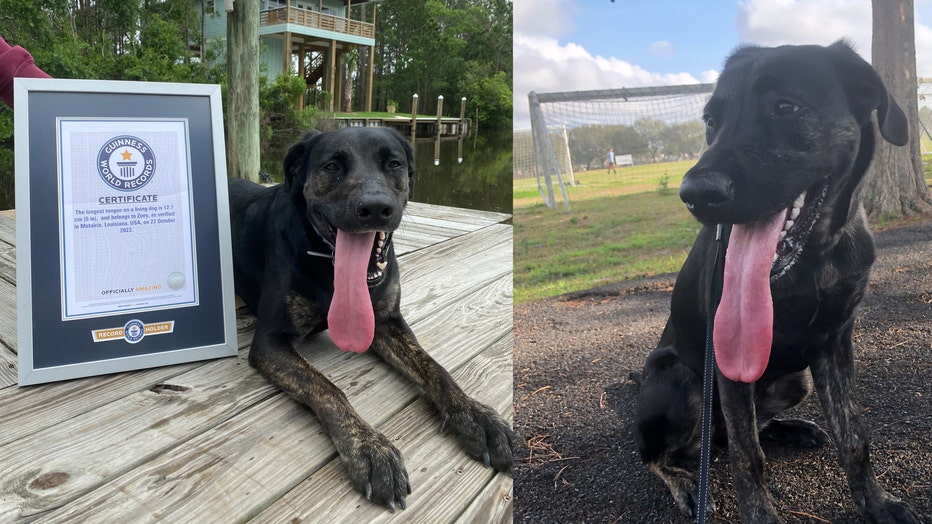 Zoey, a labrador/German shepherd mix, from Metairie, Louisiana, has earned the new record for world's longest tongue. (Credit: Guinness World Records)
7. Meet Zoey: Louisiana dog claims record for world's longest tongue: At 5 inches long, Zoey's tongue is longer than a soda can, according to Guinness World Records.
8. Driver slapped with $129,544 speeding fine; Here's why: A wealthy Finnish man who was ticketed for driving 20 mph over the speed limit has been issued a $129,544 fine for the infraction.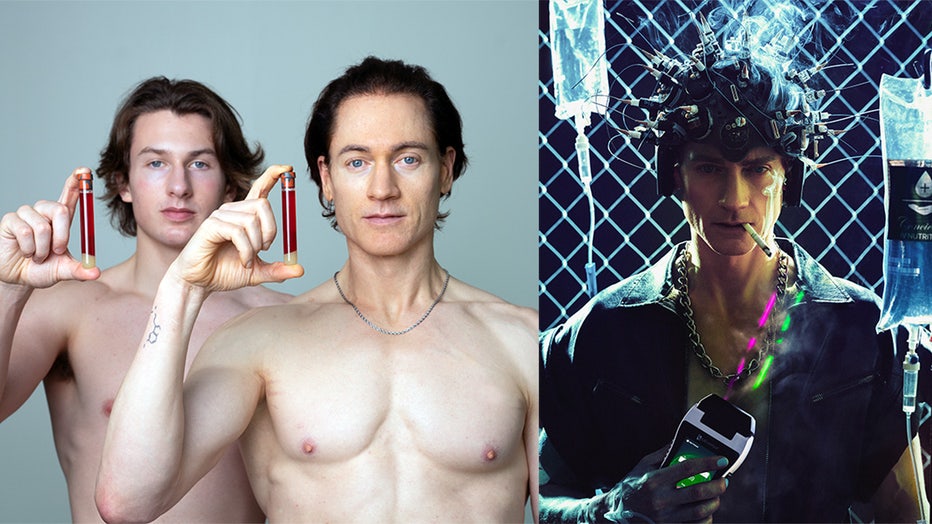 9. Billionaire who gets transfusions of teen son's blood has one surprisingly simple goal for society: Yes, there's the blood transfusions, regular MRIs, and whispers of immortality. But this tech tycoon just wants to change the way people view health.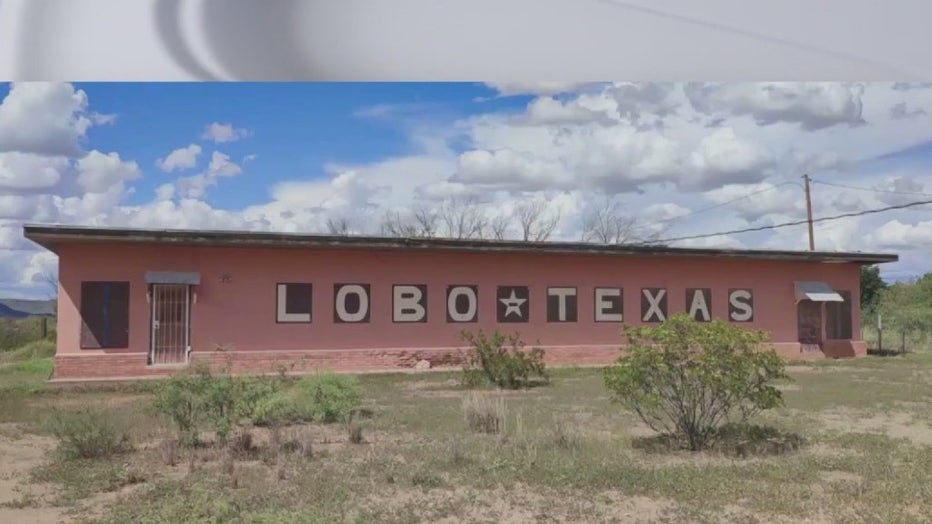 10. Texas ghost town Lobo selling for $100,000: The current owner of the 10-acre town of Lobo, in West Texas, purchased the town in 2001 for $20,000 with a few friends.