Celebration of life ceremony held for fallen MCSO detention officer Gene Lee
PHOENIX - People took a chance to say thank you to detention officer Gene Lee on Friday, a week after the MCSO detention officer was killed in a brutal attack at the Lower Buckeye Jail.
Officials with MCSO says Lee was attacked by an inmate, identified as Daniel Davitt, shortly after starting his shift on October 29. Davitt was in custody for pending charges of sexual assault of a child.
Investigators said Davitt knocked Lee to the ground, and Lee would never regain consciousness before his death the following day.
Maricopa County Sheriff Paul Penzone said Davitt had previously filed a federal complaint against Lee, but still called the attack unprovoked.
The Celebration of Life ceremony for Lee was held at Comerica Theatre in Downtown Phoenix. The line wrapped around the entire area as people waited to go inside and pay their respects.
The ceremony began with tributes from the color guard and a reading from the officer's prayer, accompanied by a slideshow of pictures of Lee with his family and friends.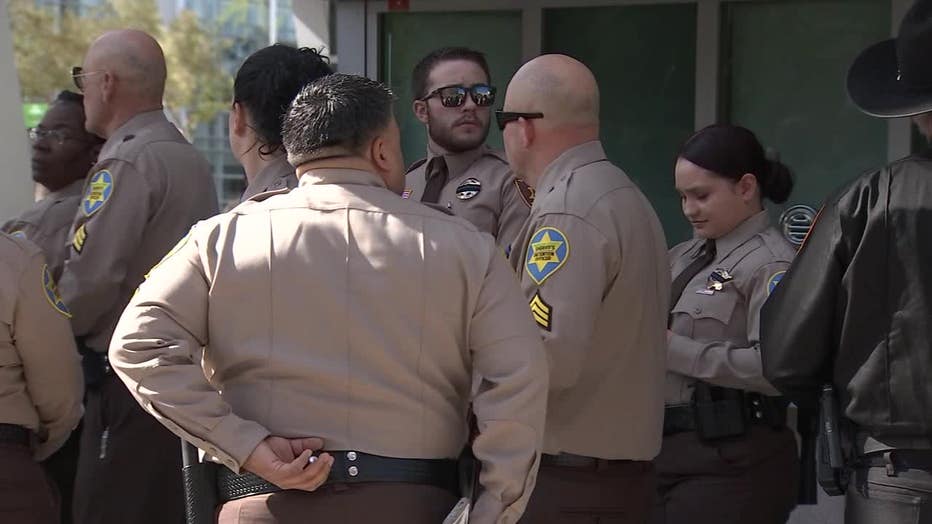 The venue was packed with law enforcement from all over Arizona, who attended the Celebration of Life to honor the beloved MCSO detention officer.
"It never gets easy. It hurts. It is very difficult," said Sgt. Glenn Bevin with MCSO. Bevin was friends with Lee, who, according to Bevin, goes by "Jimmy".
"He was a great guy," said Sgt. Bevin. "He would give you the shirt off his back. He was a nice person."
Other officers and families of law enforcement who have never met Lee were also there to pay their respects.
"We are a family. We all bleed the same red, but we are brothers in blue," said Jerry Prieto with the Arizona Rangers, Lonesome Valley Company.
Friends of Lee said they hope people will carry on his memory, and realize how much his death hurts the entire law enforcement community.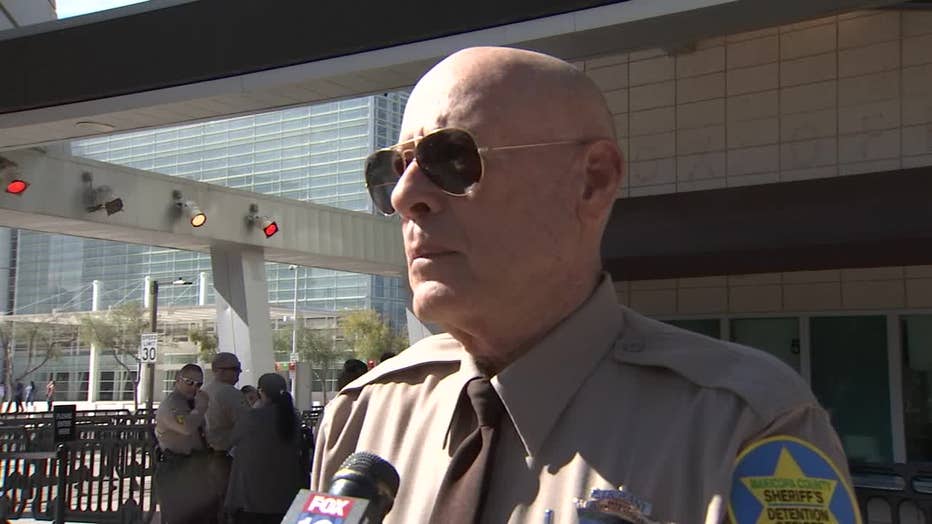 "See, we are all human," said Sgt. Bevin. "We grieve and we cry. Same as everybody."
Lee was 64 years old. He leaves behind a wife, two children, and two grandchildren. Meanwhile, Davitt was transferred to the Pinal County Jail.
READ MORE
Benefit BBQ held for family of fallen MCSO detention officer Gene Lee
Car wash held in honor of fallen MCSO detention officer Gene Lee
MCSO detention officer killed in brutal attack remembered by his peers as a respectful role model