Dr Pepper launches new flavor: strawberries and cream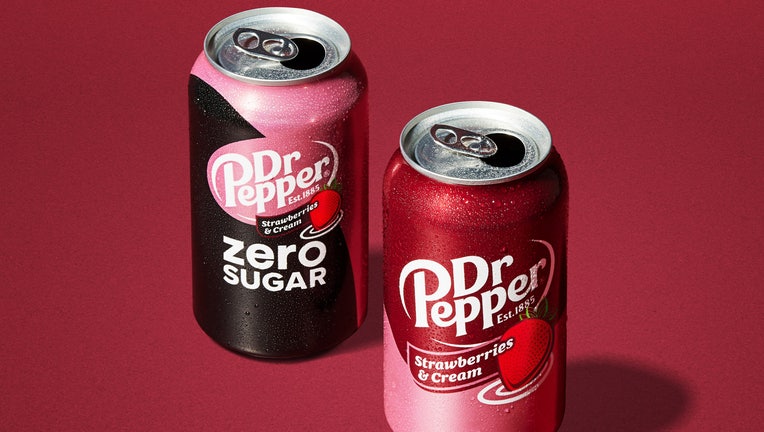 article
Dr Pepper is adding a new permanent flavor to its beverage portfolio.
Strawberries and cream sodas will hit shelves nationwide sometime in February, Keurig Dr Pepper said in a news release.
The company said the new twist is "the original 23 flavors of Dr Pepper swirled with layers of refreshing strawberry flavor and a smooth, creamy finish."
Dr Pepper will launch a strawberries and cream marketing campaign this spring.
Strawberries and cream isn't the only new flavor on soda shelves.
READ MORE: McDonald's Shamrock Shake returning to menu for limited time
In January, Pepsi released Starry, a lemon-lime soda to replace Sierra Mist and compete with Sprite.
Starry "has higher citrus flavors that are true to fruit and more aromatic which delivers a more balanced, cleaner, crisp finish than Sierra Mist," a company spokesperson said.
Starry is available in stores now, but Pepsi is planning a big rollout for Starry in coming months, including a national ad campaign and big sports and entertainment partnerships.