GCU students featured in Rihanna's 'insane' Super Bowl Halftime show
Tune in to FOX 10 Phoenix for the latest news:
GLENDALE, Ariz. - Rihanna put on quite the halftime show on Super Bowl Sunday in Glendale and hundreds of dancers helped the performance come together, including some from Grand Canyon University.
In January, GCU dance students Jael Vickery and Aria Armstrong were told that they had the opportunity to audition to dance in the halftime performance.
"It was only a 20-second combination, so it was very, very short, and you filmed it, uploaded it to YouTube, uploaded a link and that was it. Then you just sat in suspense," said Vickery, a sophomore.
On Jan. 29, both girls found out they were selected.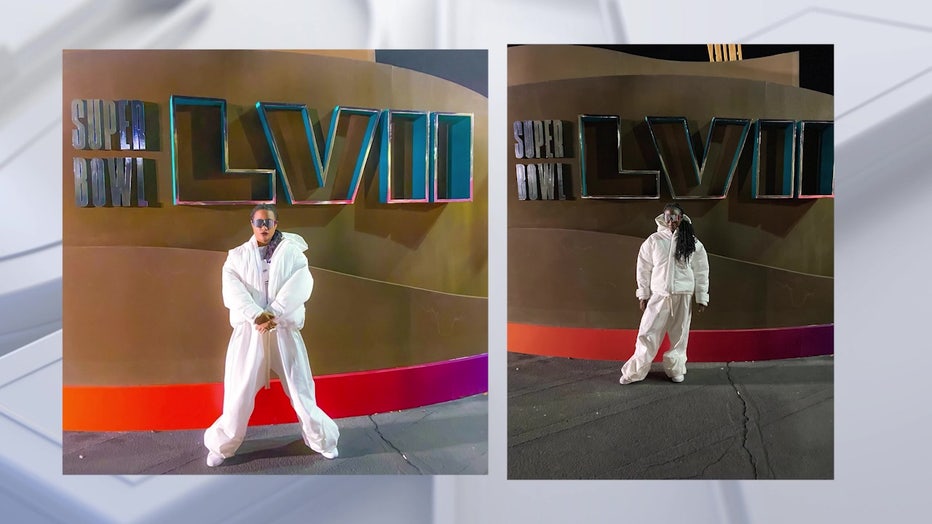 "It was kind of unimaginable. I just read it and didn't believe what I was seeing," Armstrong, a freshman at GCU, said.
Vickery agrees.
"It was very surreal. I was unsure how to feel. I called my family, and they were like, how do you feel, and I was like, I don't know."
From that point on, the girls hit the ground running.
"We practiced for the first two weeks of February. It was just rehearsal rehearsal rehearsal. A minimum of 6 hours. On the second to last rehearsal, Rihanna finally came, and we were just like, 'Hi. It's great to be here,'" Vickery remembered.
"She was just great," Armstrong said. "She came in, did her job and nothing more, nothing less. So calm and was very nice to everyone working on the show."
These dancers have performed in dozens of shows over the years, but both say this one will be hard to beat.
"The magnitude. I've never done anything on this scale before. Just seeing it all come together, all 280 of us dancers the stages, the pyrotechnics. It was just absolutely insane," Vickery said.
Rihanna's outfit, her careful steps and a prominent belly led to widespread speculation online following her performance. And within an hour, a representative confirmed that she is indeed pregnant with her second child.
More reports: