Georgia's Stacey Abrams to join faculty at Howard University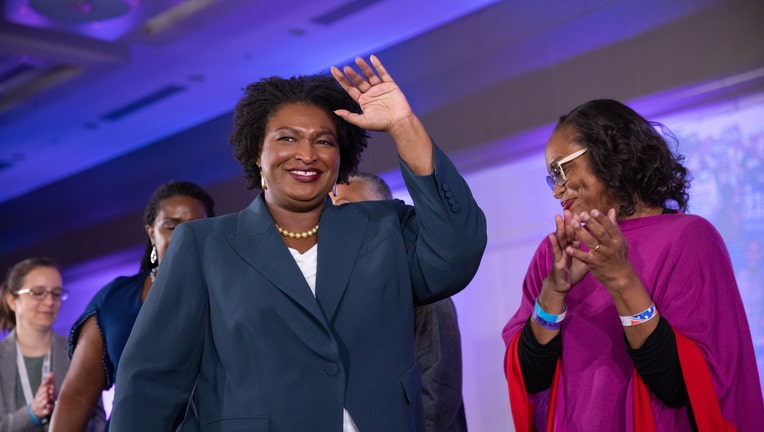 article
ATLANTA - Georgia's Stacey Abrams will join the faculty at Howard University in Washington, D.C., the next step in her reemergence after the Democrat lost her second bid to be governor of Georgia last year to Republican Brian Kemp.
Howard, one of the nation's top historically Black colleges, said it was appointing Abrams as the Ronald W. Walters Endowed Chair for Race and Black Politics beginning in September.
"Stacey Abrams has proven herself an essential voice and eager participant in protecting American democracy -– not just for certain populations, but for everyone with the fundamental right to make their voices heard," Howard President Wayne A. I. Frederick said in a statement.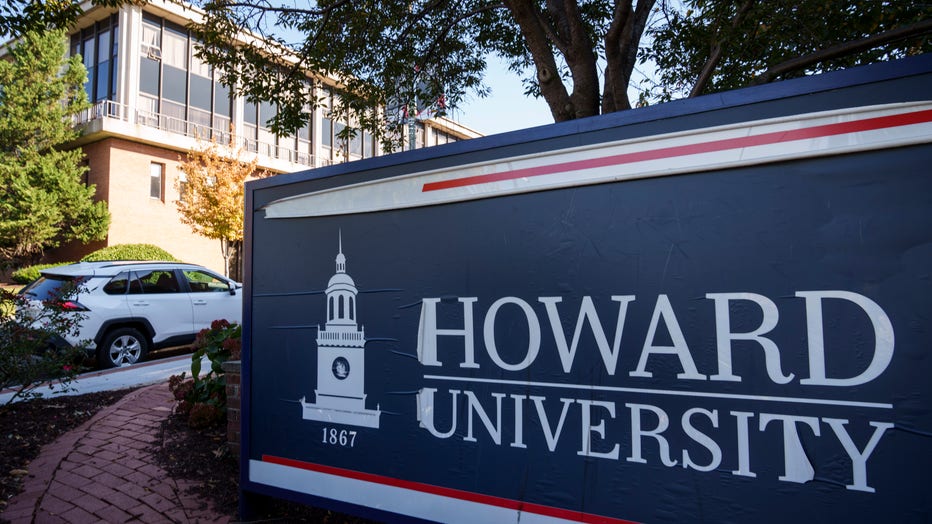 WASHINGTON, DC - OCTOBER 25: An entrance sign near the main gate at Howard University October 25, 2021 in Washington, DC. Students have complained about mold and poor conditions in some dorm rooms and over 100 students have been staging a weeks-long
The 49-year-old political activist and lawyer won't be a traditional full-time faculty member, the university says, but she will lecture, invite guest speakers, and host symposiums. Howard says she will work across multiple academic departments to focus on "real-world solutions" to problems facing Black people and other vulnerable groups. Abrams will still live in Atlanta.
"We are at an inflection point for American and international democracy, and I look forward to engaging Howard University's extraordinary students in a conversation about where they can influence, shape and direct the critical public policy decisions we face," Abrams said in a statement.
Abrams' next steps have been closely watched since her loss. She was an international election observer in Nigeria in February, has been promoting her children's book, "Stacey's Remarkable Books," and announced a tour for an adult book, "Rogue Justice" beginning in May. Last month. Abrams was named senior counsel at Rewiring America, a group promoting clean energy and electrification.
In January, Abrams left open a return to politics in an interview with Drew Barrymore, saying "I will likely run again," and adding, "If at first you don't succeed, try try again. If it doesn't work, you try again."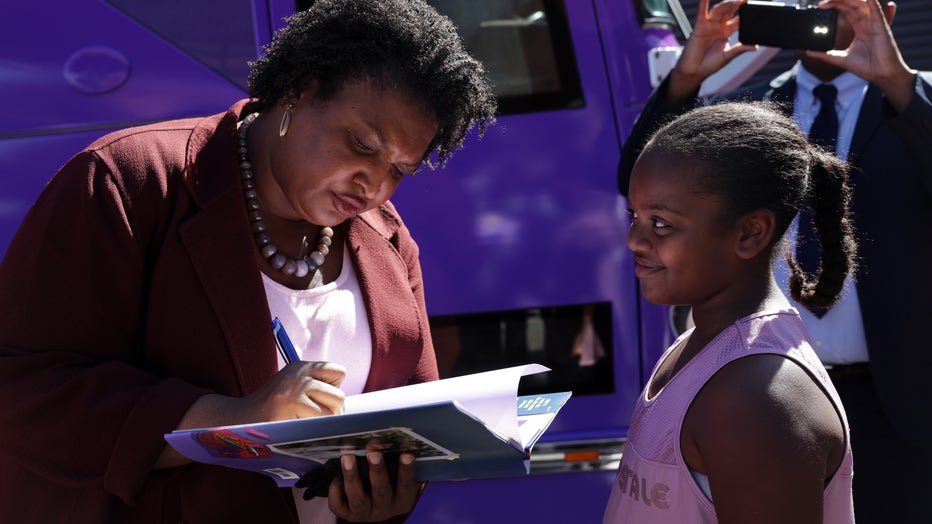 STATESBORO, GEORGIA - NOVEMBER 04: Democratic Georgia gubernatorial candidate Stacey Abrams signs an autograph for Ten-year-old local resident Yvellyn Ramcharan during a stop of her statewide campaign bus tour on November 4, 2022 in Statesboro, Georg
Abrams made history in 2018 as the first Black woman to be nominated by a major party for governor of an American state. Her place in politics now is unclear, though. Georgia isn't scheduled to have any major statewide races on the ballot until 2026. Abrams was unchallenged as leader of the state Democratic Party going into the 2022 election, with voters backing her endorsed choices for down-ballot running mates. But while she has lost twice, Georgia now has two Democratic U.S. senators, Jon Ossoff and Raphael Warnock.
Abrams, a Mississippi native, graduated from Atlanta's Spelman College, another top historically Black institution, and has taught there as an adjunct professor. A former Atlanta deputy city attorney, she was also the minority leader of the Georgia House, an entrepreneur who tried her hand at multiple startups and a voting rights activist. A longtime writer who has now published 15 books, Abrams earned $5 million from books and speeches in the years between her pathbreaking 2018 gubernatorial loss and her second run in 2022.
Abrams is filling a chair named for a legendary figure. Waters was a professor of political science at Howard from 1971 to 1996 and later directed the African American Leadership Institute at the University of Maryland. As a youth, he organized a lunch counter sit-in to protest segregation in his hometown of Wichita, Kansas. He later advised the Congressional Black Caucus and was campaign manager for Jesse Jackson's pioneering presidential bids in 1984 and 1988.